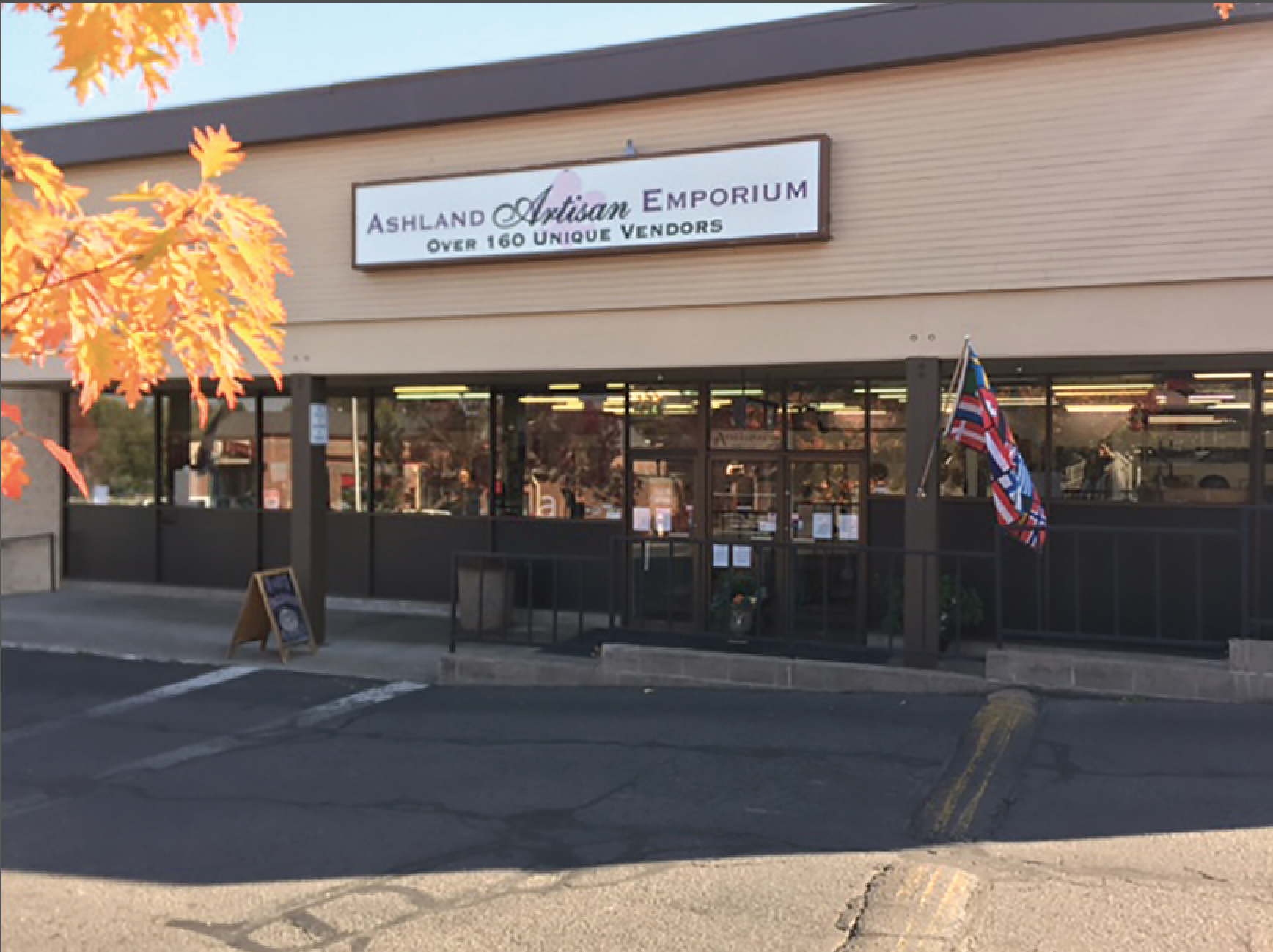 Debbie Winmill, a long-standing retailer in the Rogue Valley, of Ashland Vintage Goods (formally Roadside Relics in Talent) has moved her collections into themed booths throughout the Ashland Artisan Emporium. Looking for vintage clothing and shoes? Estate and costume jewelry? Western wear and collectibles? Vintage linens? Kitchenware? Fun trinkets? Framed artwork? Small furniture? Vintage lighting? She has something for everyone!
All booths have new inventory weekly, almost daily! Make sure you check back regularly and ask the counter for booth locations.
Debbie's passion for vintage clothes and collectibles started as a teenager selling vintage clothes and jewelry at the Rose Bowl flea market in Pasadena, CA. Then in the early 70's Debbie moved to Ashland and opened up her first store, Birds of a Feather, with a few like-minded ladies in downtown Ashland. After a decade Debbie continued buying and selling up and down the West Coast wholesale and retail in several of her own stores and for other vendors. You might have explored a few of her shops in the area and she thanks you for your patronage and long-time support. Moving her store to the Artisan Emporium has allowed her more time to travel and find better collectibles for you.
Don't forget, if you have vintage items that you wish to sell or an estate sale you need help with, please contact Debbie for an appointment at (951) 951-2613.
Thank you and happy local shopping!