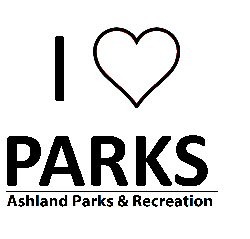 Our 2020 WinterSpring Community PlayGuide… "what to do!" is out and registration is ongoing! This guide will feature recreation programming for Jan through Apr 2020. Register for a program at AshlandParksandRec.org.
44th Annual 4th of July Run Logo Design Contest 2019! Is the artist in you ready for a challenge? If you answered yes, we have an opportunity for you! Once again, we are looking for an artist to design the logo for the annual 4th of July Run. If your artwork is selected you will win $150, five free t-shirts featuring your design and the pride of seeing your work in multiple mediums! Deadline is Feb 28… Complete info at ashland.or.us/JulyRunLogo.
Ashland Connector Workshop… The Rogue Valley Connector is a convenient, affordable new ride service that started in Ashland in December. On Wed, Feb 5, from 1 to 3 p.m., join us at the Ashland Senior Center to learn from RVTD staff about this "on demand" van service that can pick you up at home within the city limits and drop you off at the Senior Center and other key Ashland destinations. The Senior Center is located at 1699 Homes Ave in Ashland. This program is free, but registration is REQUIRED. To register call 541.488.5342 or email seniorinfo@ashland.or.us.
It's that time of year again to break out the ice skates! The Ashland Rotary Centennial Ice Rink is OPEN for the season through February 18, 2020. Be sure to check the online schedule at ashland.or.us/IceRink BEFORE heading out. You can also call the rink at 541.488.9189. View complete details online at AshlandParksandRec.org.
The annual Project FeederWatch program is underway at the North Mountain Park Nature Center and you can help! On alternate Saturdays in Feb, starting on the 1st, learn to identify species with birding experts as we count the number of birds who visit the feeders! This info is then submitted to Cornell University's FeederWatch project, a nationwide effort. More info at ashland.or.us/Birding.  (This program continues through Mar 2020.)
STAY CONNECTED WITH APRC! We want you to feel connected and stay connected with us. Stay up-to-date on APRC happenings, events, programs, projects and alerts by connecting with us! We take pride in providing you with outdoor recreation and experiences, recreation programs, special events, education and community engagement.
Let us list the ways YOU can STAY CONNECTED with APRC…
• Sign-up for Email Notification at AshlandParksandRec.org
• Online at AshlandParksandRec.org, Facebook & Instagram – @AshlandParksandRec
• In-person at any of our facilities
• The Grove
• North Mountain Park Nature Center
• Ashland Senior Center
• Oak Knoll Golf Course
• Direct Contact
• 541.488.5340
• ParksInfo@ashland.or.us
• Contact the Commission with our online form at AshlandParksandRec.org
Complete information at ashland.or.us/APRCstayConnected.
To learn more about Ashland Parks and Recreation, visit AshlandParksandRec.org – "Fun, it's in our Nature!"  Follow us on Facebook and Instagram @AshlandParksandRec and use the hashtags #AshlandParksandRec #APRC #AshlandWhatToDo #FunItsInOurNature #APRCstayConnected