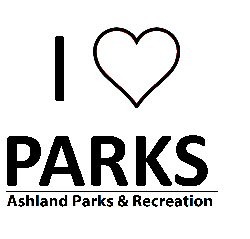 We would like to invite YOU to our biennium Goal Setting Session on Mon, Feb 11, 5:30 p.m., at The Grove, Otte-Peterson Rm, 1195 E Main Street in Ashland. Join our Commissioners and help form the vision for the 2019-2021 budget cycle. Complete details at ashland.or.us/APRCgoalsSurvey.
Did you know we have a NEW Golf Operation Manager? We would like to welcome Patrick Oropallo and share a message from him: "I can't wait for spring! Spring means the beginning of another golf season at beautiful Oak Knoll Golf Course. I have many fond memories of lazy days on the links, chasing my ball around the rolling hills and sweeping fairways of Oak Knoll Golf Course. In fact, Oak Knoll GC played such an integral role in my life that I consider it a home. My mission is to share this great game with the youth of Ashland so that they too can experience what I did. On the course I developed friendships that last to this day, I have learned many lessons from golf such as patience, hard work, persistence, honesty and integrity to name a few. I have developed junior golf programs that are fun, affordable and even free in an effort to spread the game of golf to as many young people possible. Visit our website oakknollgolf.org or call us at 541.482.4311 to learn more. I look forward to sharing my home with you."
We are looking for an artist to design the logo for the 43rd Annual 4th of July Run. If your artwork is selected you will win $$$ and more! For guidelines visit ashland.or.us/JulyRunLogo.
Did you know we have a Pool Ad Hoc Committee that is evaluating the need for a renovation or replacement of Daniel Meyer Memorial Pool? As part of this process, we need to hear from you! Two workshops will be held:
Tue, Feb 19, 5:30-7:30 p.m. at the Ashland Senior Center, 1699 Homes Ave
Thu, Mar 21, 5:30-7:30 p.m. at The Grove, 1195 East Main St
For more info, visit Ashland.or.us/swim.
We offer local organizations the opportunity to purchase display ads in our seasonal, "Community PlayGuide: What to Do!" We are gearing up for the Summer 2019 PlayGuide. Please let us know by Mar 1 if your organization is interested in a display ad. Complete info is at ashland.or.us/AdvertiseSponsor. (View our WinterSpring guide at AshlandParksandRec.org)
Did you know the APRC Senior Services Division has a variety of offerings for those who are ages 50 and up? Check out their website at AshlandSeniorServices.org, or reach them directly at 541.488.5342.
Thank you for letting us serve you! To learn more about APRC visit AshlandParksandRec.org, call 541.488.5340 or visit our Rec office at The Grove, 1195 E Main St – "Fun, it's in our Nature!"