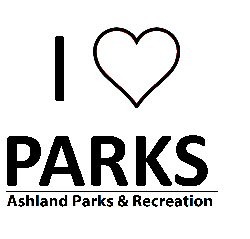 March, 2019 Edition
Did you know we have a Pool Ad Hoc Committee that is evaluating the need for a renovation or replacement of Daniel Meyer Memorial Pool? As part of this process, we need to hear from you! A listening session will be held on Thursday, Mar 21, 5:30-7:30 p.m. at The Grove, 1195 East Main St. For more info, visit ashland.or.us/PoolAdHoc.
We offer local organizations the opportunity to purchase display ads in our seasonal, "Community PlayGuide: What to Do!" We are gearing up for the Summer 2019 PlayGuide. Please let us know ASAP if your organization is interested in a display ad. We need your ad by Mar 20! Complete info is available at: ashland.or.us/AdvertiseSponsor. (View our WinterSpring guide at AshlandParksandRec.org)
We are excited to bring you the 29th Annual Bike Swap on Saturday, April 6, noon to 2 p.m. This annual tradition provides a community venue in the Rogue Valley for buying and selling working-condition bicycles and related equipment. Proceeds from this event fund bike safety education in the Rogue Valley. Together, with RVTD (Rogue Valley Transportation District); JPR (Jefferson Public Radio), and City of Ashland Fire Department, Police Department, and Transportation Commission, we are able to bring you the Swap! If you are interested in selling, items for sale can be dropped off at The Grove, 1195 E Main St on Friday, April 5, from 5 to 7 p.m. and again on Saturday, April 6, from 8 to 10 a.m. The seller will agree to pay 20% of each sold bike with a $100 cap to benefit bicycle safety education. If you are interested in buying a bicycle, the swap will be open to the public on Saturday, April 6, noon to 2 p.m. The event will take place at The Grove, 1195 E Main St in Ashland. Admission into the swap is $1 per person. Donate your bike and help support youth cycling education… Bicycle and equipment donations are tax-deductible. All bicycles must be in very good condition and working order. Donations will be accepted at The Grove, 1195 E Main St until Friday, April 1, at 5 p.m. Please call Lori Ainsworth for more information at 541.552.2264 or visit RVTD.org/bikeswap. We couldn't hold the Bike Swap without help from our stellar volunteers! If you are interested in volunteering, please contact Lori Ainsworth by email at lori.ainsworth@ashland.or.us or by phone at 541.552.2264. "The 29th Annual Ashland Community Bike Swap welcomes the surrounding Rogue Valley Community."
Events you can look forward to in May, 2019…
Rogue Valley Bird Day on Sat, May 11 | RogueValleyBirdDay.net
Ashland World Music Festival, May 18 | rogueworldmusic.org/concerts/awmf
Did you know the APRC Senior Services Division has a variety of offerings for those who are ages 50 and up? Check out their website at AshlandSeniorServices.org, or reach them directly at SeniorInfo@ashland.or.us or 541.488.5342.
Thank you for letting us serve you! To learn more about APRC visit AshlandParksandRec.org, call 541.488.5340 or visit our Rec office at The Grove, 1195 E Main St – "Fun, it's in our Nature!"
Comments