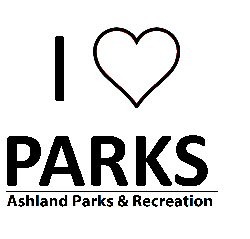 We welcome the surrounding Rogue Valley Community to the 30th Annual Rogue Valley Bike Swap (formally Ashland Community Bike Swap) on Sat, Apr 4. This event will provide a community venue in the Rogue Valley for buying and selling working-condition bicycles and related equipment, and is a fundraiser that promotes bicycle transportation and benefits bike safety education in Rogue Valley elementary schools. Donate your bike and help support youth cycling education… Bicycle and equipment donations are tax-deductible. Contact Sulaiman Shelton for more information on the bike swap or to volunteer at sulaiman.shelton@ashland.or.us, 541.552.2264. Volunteers get first peek at bikes! The Bike Swap is made possible by Ashland Parks & Recreation, RVTD (Rogue Valley Transportation District), JPR (Jefferson Public Radio), and the City of Ashland Police Department and Public Works. Free swag for all who attend! Stay abreast of event info at RVTD.org/bikeswap. #AshlandBikeSwap #AshlandCommunityBikeSwap #RogueCommute #RogueValleyCommunityBikeSwap
Our 2020 WinterSpring Community PlayGuide… "what to do!," is out and registration is ongoing! This guide will feature recreation programming for Jan through Apr 2020. Register for a program at AshlandParksandRec.org.
Did you know our Senior Services Division has a variety of offerings for those who are ages 50 and up? Info at AshlandSeniorServices.org, SeniorInfo@ashland.or.us or 541.488.5342. Here's a snapshot of their Mar events:
• Mar 11, 1-3pm, "Avoiding Frauds, Scams and Cons," presentation by Crime Prevention Specialist Ron Kohl. Free but registration by phone/email required.
• Mar 25, 1-2pm, FREE Barbershop Quartet performance featuring 'Lytning' of the Rogue Valley Harmonizers. No registration required. Event sponsored by Right-at-Home In-Home Care and Assistance.
Garden Opening… On Wed, Mar 18, from 10 a.m. to noon, celebrate spring, get your hands into the soil and learn how you can be a part of the beautiful gardens at North Mountain Park Nature Center. Staff and volunteers will provide an orientation to the Demonstration Gardens and the many volunteer opportunities. More info at 541.488.6606
STAY CONNECTED WITH APRC! We want you to feel connected and stay connected with us. Stay up-to-date on APRC happenings, events, programs, projects and alerts by connecting with us! We take pride in providing you with outdoor recreation and experiences, recreation programs, special events, education and community engagement.
Let us list the ways YOU can STAY CONNECTED with APRC…
• Sign-up for Email Notification at AshlandParksandRec.org
• Online at AshlandParksandRec.org, Facebook & Instagram – @AshlandParksandRec
• In-person at any of our facilities
• The Grove
• North Mountain Park Nature Center
• Ashland Senior Center
• Oak Knoll Golf Course
• Direct Contact
• 541.488.5340
• ParksInfo@ashland.or.us
• Contact the Commission with our online form at AshlandParksandRec.org
Complete information at ashland.or.us/APRCstayConnected.
To learn more about Ashland Parks and Recreation, visit AshlandParksandRec.org – "Fun, it's in our Nature!"  Follow us on Facebook and Instagram @AshlandParksandRec and use the hashtags #AshlandParksandRec #APRC #AshlandWhatToDo #FunItsInOurNature #APRCstayConnected
Comments