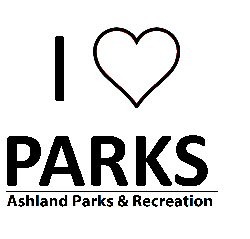 The 2021 Summer Community PlayGuide, "What to Do," will be available online as of April 10. The guide will offer recreation programming through the end of August. Classes will be taught outdoors or virtually. Learn more and self-register for a rec program by visiting AshlandParksandRec.org to access the PlayGuide. Also, view the public health guidelines related to COVID-19 and requirements for each program. The guidelines are mandated by the Oregon Health Authority. Our goal is to adhere to these guidelines to keep you and staff safe.
Are you an artist? Once again, we are looking for an artist to design the logo for the annual 4th of July Run. If your artwork is selected you will win $100, three free t-shirts featuring your design, and the pride of seeing your work in multiple mediums! Deadline is April 30 – Complete info at ashland.or.us/JulyRunLogo. 
Has the pandemic left you feeling disconnected? You can experience the outdoors and reconnect by taking part in socially distanced work parties at North Mountain Park! On Wednesdays, from 9 a.m. to noon, join the gardening team. On Thursdays, from 9 to 11 a.m., beginning on April 15, join the restoration team. For more info on North Mountain Park and other volunteer opps, contact our Volunteer & Event Coordinator, Sulaiman Shelton, Sulaiman.shelton@ashland.or.us, 541.552.2264 or 541.499.8798. Volunteer with us, "It's the Natural thing to Do!" 
Our Senior Services Division enhances the lives ?of seniors by promoting healthy aging, well-being, dignity and independence.  We empower older adults as valued, contributing members of the community and together advocate for the diverse needs of seniors and their families throughout Ashland. More info at ashland.or.us/Senior. 
Save the date for Memorial Weekend as we kick off the annual Ashland World Music Festival. The 2021 Festival will be a hybrid event with many layers and opportunities for music, culture and art. The event is also a fundraiser for the Unete Farm Worker and Immigrant Family Relief Fund. This fund distributes money directly to families for basic needs like food, gas and other essentials in response to the complications surrounding the recent Almeda Fire. More info at our partner website, RogueWorldMusic.org/AWMF. 
Looking for opportunities to exercise fido? View our dog-friendly parks and find info on The Dog Park in Ashland, go to ashland.or.us/DogFriendly. 
Going hiking this spring? View trail maps in the Ashland Watershed by visiting ashland.or.us/ParkMaps. We co-manage 53 miles of trails in and around Ashland. 
Renovations to the Japanese Garden in Lithia Park are underway. Complete info at ashland.or.us/JapaneseGardenDesign. 
Remember, the Oak Knoll Golf Course is open and ready for your business! Stop in for a round of golf. More at OakKnollGolf.org. 
For more info visit AshlandParksandRec.org, email ParksInfo@ashland.or.us or call 541.488.5340. Follow us on Facebook and Instagram @AshlandParksandRec and use the hashtags #InThisTogether #APRCstayConnected #AshlandParksandRec #APRC #FunItsInOurNature #AshlandWhatToDo, #AshlandPlayGuide #APRCplayGuide.