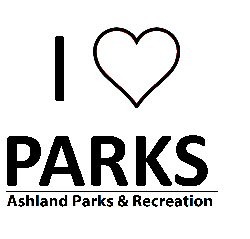 Our 2021 WinterSpring PlayGuide is now available at AshlandParksandRec.org. Due to COVID-19, the PlayGuide does not include recreation programming and will only be available in digital format. We hope you use this guide as a way to learn a little bit more about us… projects we are working on, our core values and more!
Save the Date for two special programs with our Senior Services Division! On Feb 10, join us for an old-fashioned radio play performed by talented local seniors via Zoom! On Feb 24, join us for an online presentation on green burials. Complete info and registration at ashland.or.us/Register.
Remember, the Oak Knoll Golf Course is open and ready for your business! Stop in for a round of golf. More at OakKnollGolf.org.
Volunteers are needed to provide grocery shopping and essential errands for Ashland residents most vulnerable to COVID-19. If you fall into the low risk category (under 65 years old with no chronic health problems) and would like to help a neighbor, please sign up to help at adoptneighbor.org. If you have any questions please contact Volunteer Coordinator Sulaiman Shelton at 541.552.2264 or Sulaiman.shelton@ashland.or.us. Volunteer with us, "It's the Natural thing to Do!"
Saving Space for Ashland's Wildlife at North Mountain Park and Beyond
Ashland is a great town for parks. We oversee approximately 800 acres of designated parks and open spaces. If you live in Ashland, there is most certainly a space to get outside, less than a 5-minute drive or walk from your house. You can choose your own adventure at parks with long grassy fields, playgrounds, hiking trails, tidy landscapes or wild, un-manicured spaces.
North Mountain Park has a lucky combination of all of these things. With ball fields, gardens, and walking paths, it is managed to offer a diverse recreational experience, while balancing the needs of visitors with those of local wildlife. Its proximity to Bear Creek creates many opportunities to see wildlife, which is why dogs aren't allowed.
North Mountain Park is one of only two parks in the entire Ashland park system (Lithia Park is the other) that do not allow dogs, in order to protect resident wildlife.
"The whole park?" people often ask. Yes, the whole park.
Would you like to read this entire message? Check out our 2021 WinterSpring PlayGuide on our home page AshlandParksandRec.org and see page 9 (really page 11). More on dogs in parks can also be found at ashland.or.us/dogfriendly.
For more info visit AshlandParksandRec.org, email ParksInfo@ashland.or.us or call 541.488.5340. Follow us on Facebook and Instagram @AshlandParksandRec and use the hashtags #FindYourSpace #InThisTogether #APRCstayConnected #AshlandParksandRec #APRC #FunItsInOurNature #AshlandWhatToDo.