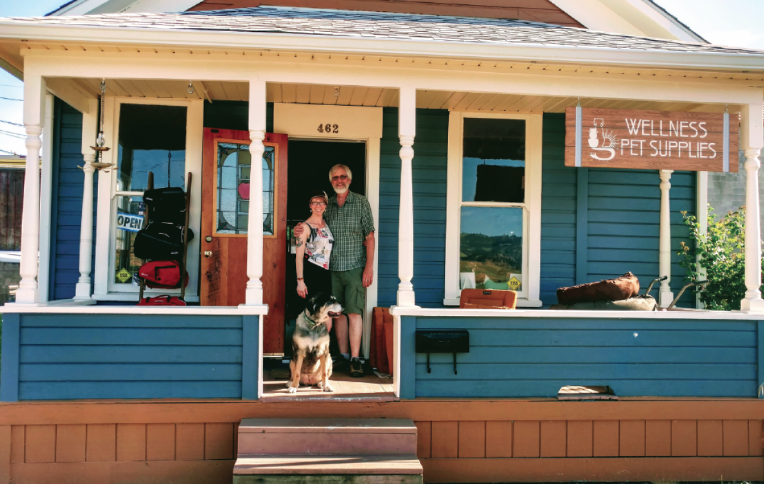 As irritating as smoke can be to people, it can cause health problems for animals as well. Smoke from wildfires and other large blazes affects pets, horses, livestock and wildlife. If you can see or feel the effects of smoke yourself, you also should take precautions to keep your animals – both pets and livestock – safe.
Animals with cardiovascular or respiratory disease are especially at risk from smoke and should be closely watched during all periods of poor air quality.  Look for the following signs of possible smoke or dust irritation in animals. If any of your animals are experiencing any of these signs, please consult your veterinarian.
Coughing or gagging
Difficulty breathing, including open mouth breathing and increased noise when breathing
Eye irritation and excessive watering
Inflammation of throat or mouth
Nasal discharge
Asthma-like symptoms
Increased breathing rate
Fatigue or weakness
Disorientation or stumbling
Reduced appetite and/or thirst
Tips to Protect Pets
Keep pets indoors as much as possible, and keep your windows shut.
Birds are particularly susceptible and should not be allowed outside when smoke or particulate matter are present.
Let dogs and cats outside only for brief bathroom breaks if air quality alerts are in effect.
Avoid intense outdoor exercise during periods of poor air quality. Exercise pets when dust and smoke has settled.
Have a pet evacuation kit ready, and include your animals in your disaster preparedness planning.
Tips to Protect Livestock
Limit exercise when smoke is visible. Especially don't require animals to perform activities that substantively increase airflow into and out of the lungs.
Provide plenty of fresh water near feeding areas.
Limit dust exposure by feeding low-dust or dust-free feeds and sprinkling or misting the livestock holding area.
Plan to give livestock 4 to 6 weeks to recuperate after the air quality returns to normal. Attempting to handle, move, or transport livestock may delay healing and compromise your animals' performance.
Good barn and field maintenance can reduce fire danger for horses and other livestock.  Make sure barns and other structures are stable, promptly remove dead trees, clear away brush, and maintain a defensible space around structures.
We have several products to support the body in recovering from smoke related health issues. They are Homeopathy- cough and airway, Flower Essences- respiratory and pure Essential oils – Breathe. These will help the body calm histamine reactions and aid the body to detox smoke particles out.
Events – Nail Clinic day here at Wellness Pet Supplies host Land of Paws on the first Sunday of every month, from 11- 1 pm, $7 for nails. The next clinic is September 2nd. No reservations needed, first come first served.
September 7th – Sit, Sip & Stay as Belle Fiore Winery will join us for a wine tasting fundraiser for S.O.Humane animal shelter. 5 pm to 8 pm. Wine, Art, Raffles and Snacks.