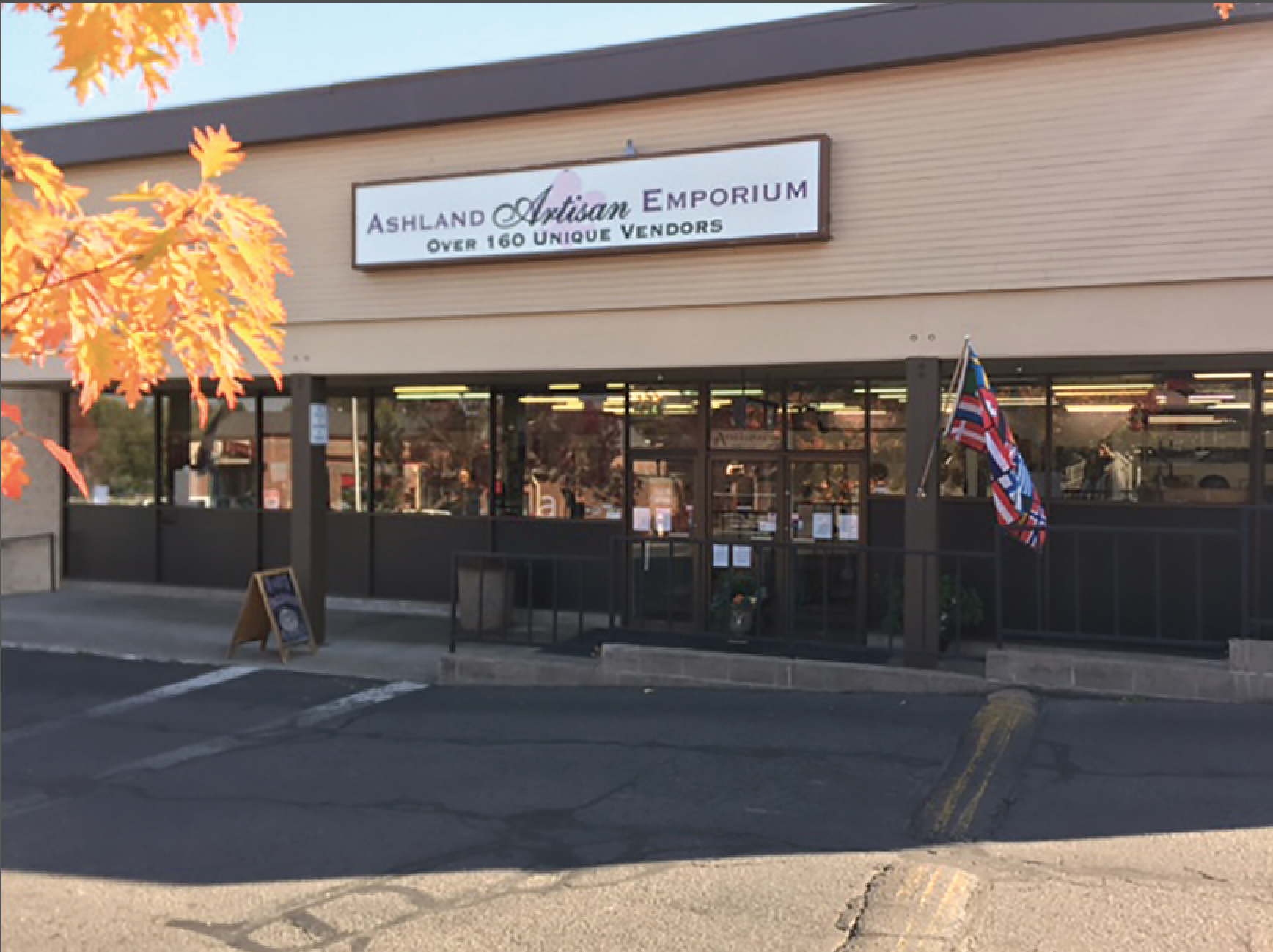 A handful of you may remember me, Leslee Freeman. I had a wonderful estate liquidation business here in Ashland for years. Now at the age of 75, I have a micro expression of all my previous business ventures. It is a great space in Ashland's most fairly priced collective, full of unique decorative items – from jewelry to furniture, books, art, modern to antique, not to mention fantastic clothes! All of this and more is available at the Ashland Artisan Emporium.
I have been a vendor at the Emporium since the doors opened almost ten years ago. I have watched the store grow into a very successful addition to the Ashland community. Loved by locals and tourists alike for the fascination of exploring over 160 vendor's collections. There is always something new to see. Michelle Christian created this one-of-a-kind business, and she is one of the kindest, most hard-working entrepreneurs I've ever known. She brings class to everything she does. Michelle is assisted by an equally dedicated manager, Anna. 
If you are decorating a house, office, apartment, or dorm room, you'll find just what you need to feel comfortable, inspired and relaxed. Or maybe you're gift shopping. There's nothing better than a gift of quality at a great price. Feel good about recycling something special back into the system, instead of buying something new.  
My booth has great items for sale! Right now take 50% off everything in my space. I strive to find one-of-a-kind items that are unusual, fun and functional. Inventory changes constantly in the store. You must make a stop in at least once a week – inventory is constantly changing! This is THE place you bring your out of town friends and loved ones.
Come by and see why I earned the name "Queen of Stuff".
Located in the Wendy's shopping center, and open 7 days a week at 11 am. The Emporium also accepts quality furniture on consignment for only 35% commission.
Comments