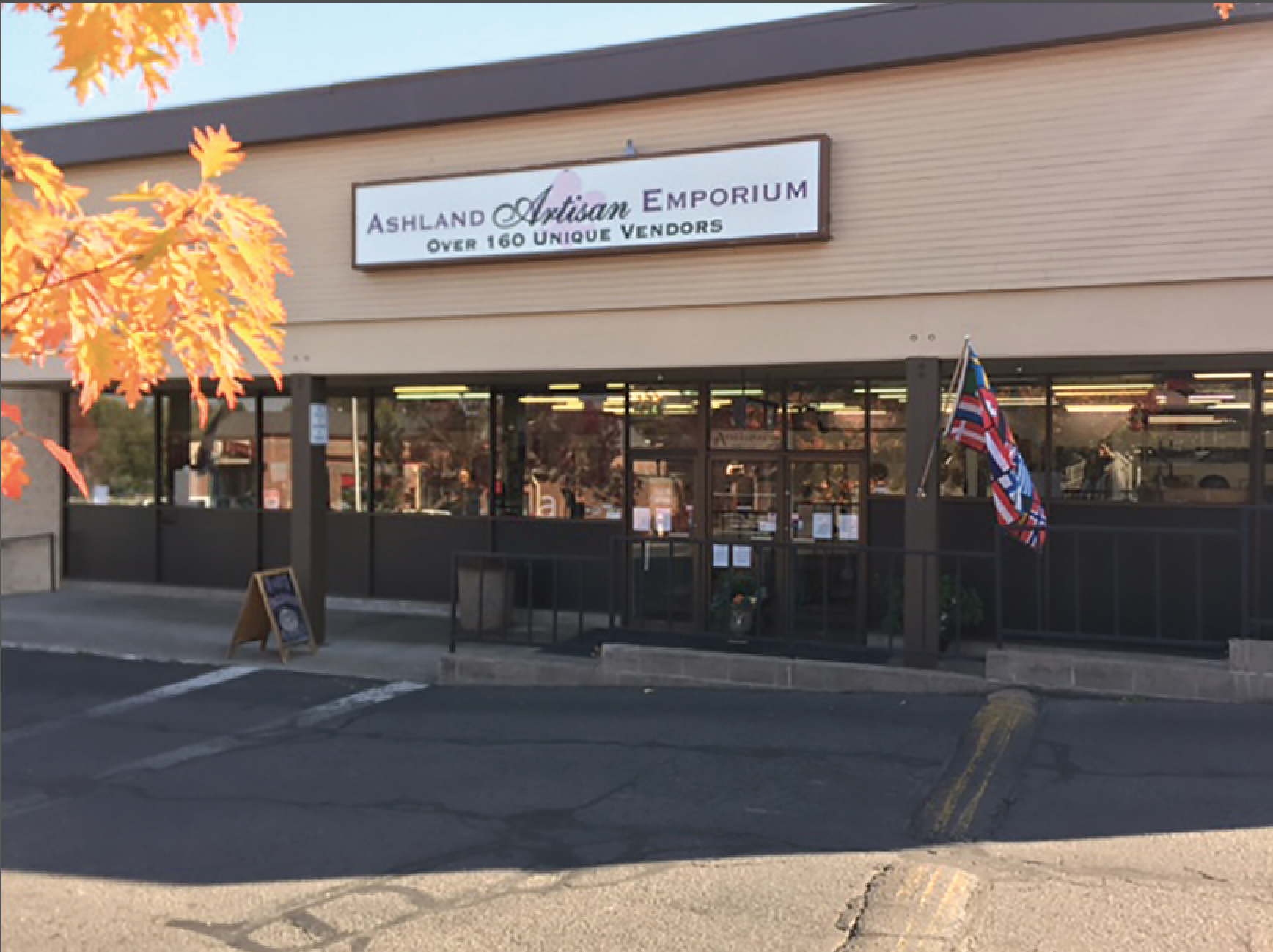 Greetings… My name is Raine and I own Lughnasadh Lair here in the Rogue Valley. There are two aspects of my business; one is your normal run of the mill resale side with various restored and gently used items. The other is our more personal and passionate side with handcrafted, new and up-cycled gifts and collectibles. We value coexisting and the earth above all else and we try to show it in the metaphysical supplies, multi-cultural and multi-faith merchandise we sell. Our prices start as low as 50 cents and we encourage special and custom orders. In general, if we can't find it or make it for you; there's a good chance that we know someone who you can trust that can.
A glimpse of what we sell: Jewelry and Jewelry Boxes; Plaques, Wall Art and Frames; Steampunk and Themed items; Candles, Candlesticks and other various size Candle Holders; Custom Glass Etchings, Original Art Work and Clay Creations; Magnets, Stickers and Ornaments of all kinds and sizes; Books and Journals; Knives and Daggers; Various Trinkets, Trinket Boxes and Nik Nacs; Wedding, Ritual and Special Event Supplies; Head Bands, Headdresses and Circlets; Dream Catchers and other Native American items; Faerie and Bird Houses; Sun Catchers and Wind Chimes; Crystals, Rocks and Gems; Staves, Walking Sticks and Canes; Talismans and Amulets; Incense and Incense Censors / Burners; Altars of many types and sizes, various size Altar Tool and Supply Boxes; Altar Tiles and other Supplies including Divination Tools, Altar Cloths, Athames, and much, much more. We sell the above items for both children and adults, so just let us know and we will craft accordingly. The sky truly is the limit with us.
Come check out our wall space booth #WS127 in the Ashland Artisan Emporium- 1670 Ashland St. located in the Ashland Shopping Center. The Lair runs sales often and we periodically have coupons available at various locations around town and in the newspapers. We rotate and stock new items often so be sure to check back frequently! As a special thanks from us, to you, mention this ad to receive an extra 10% off your entire purchase, including discounted items, the entire month of July! We appreciate your business! Constructive comments and suggestions are always welcome, so please feel free to use the Message Box located in the booth.
Brightest Blessings and Happy Shopping!!
http://ashland.oregon.localsguide.com/wp-content/uploads/2017/10/Screen-Shot-2017-10-25-at-8.58.21-AM.png
1298
1736
Ashland Artisan Emporium
http://ashland.oregon.localsguide.com/wp-content/uploads/2018/05/logo-1-300x76.png
Ashland Artisan Emporium
2019-06-27 06:37:59
2019-06-27 06:37:59
Lughnasadh Lair