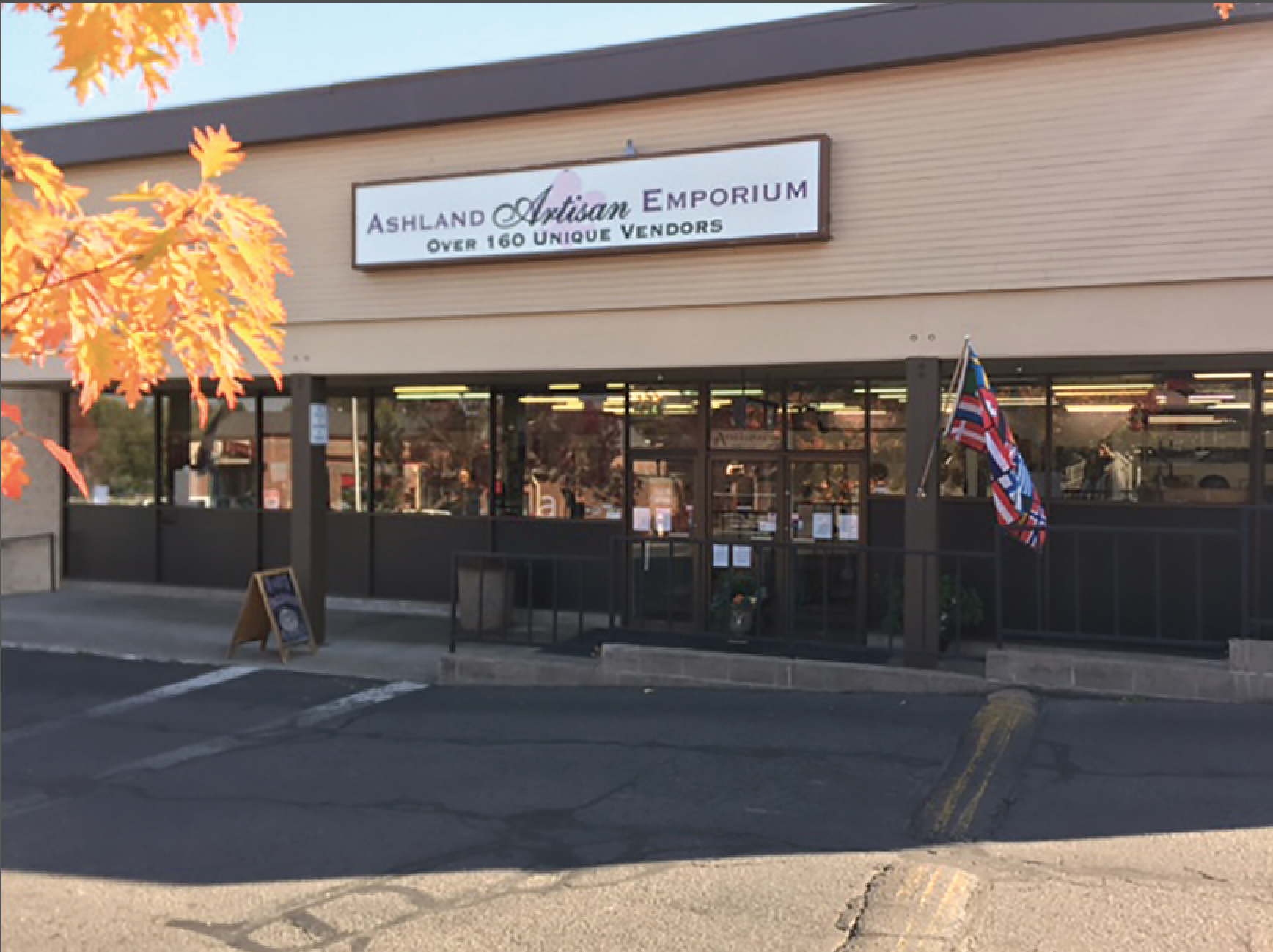 MISS MOLLY'S DOG GONE FUN originally opened in 2010 as a partnership of Vicki Bamman's Miss Molly's Pet Services and Colleen Shannahan's Dog Gone Fun! Molly's Doggie Daycare facility has since closed and Colleen is focusing on dog training. But in the meantime, the demand for unique and collectible dog accoutrements continues to grow. (FYI the namesake of the boutique, Miss Molly, is my dear little dog—a purebred mutt!) Local folks may remember the Miss Molly Pet Taxi of multiple July 4th Ashland parades. (Sadly the car was sold and totaled a month later).
The Miss Molly's Boutique represents more than ten years of collecting—keeping an eye out when businesses closed, when visiting yard, community and online sales, and any opportunity that featured out-of-the ordinary dog accessories.  We've always appreciated the high quality and imaginative items we've been able to uncover at the various Ashland street sales.  Anticipating an on-site boutique when the daycare facility opened, we began "collecting" in advance.  The eventual locale for Miss Molly's daycare wasn't large enough to accommodate a boutique, so the Ashland Artisan Emporium offered the perfect alternative. 
Miss Molly's Boutique is a one-of-a-kind opportunity to find the perfect gift, necessity, or resource for your four-legged (canine) friend(s). We've featured everything from dog-themed cookie cutters to antique wooden pull-toys to carol singing holiday dogs (who even harmonize). When we spot something that is out-of-the ordinary, whether serious, or tongue-in-cheek, we try to add it to Molly's collection. Much of our collection is gently used, although some items are new and unused. You'll find practical items like storage containers, leashes and how-to books while we also enjoy offering a variety of artwork, vintage collectibles, and toys. Holiday seasons frequently offer an opportunity to select appropriate seasonal clothing and themed/decorated items, (an Elvis Dog will be serenading close to Valentine's Day).  Finally, we have additional items that have been collected over the years that are stashed in a nearby storage unit, so you can always expect the unexpected at unexpected times.
The Pet Taxi had a horn that barked:  We wish we could give you a friendly bark from here!   
Vicki and Molly, too!