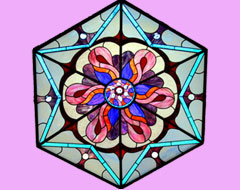 Howard Morningstar, MD, and Sue M. Morningstar, WHCNP are delighted to welcome our daughter, Dr. Aja Morningstar, MD, board-certified in both Family Medicine and Integrative Medicine, to our holistic medical practice, Morningstar Healing Arts.
Dr. Aja is excited to return to her hometown of Ashland. She brings with her a sharp mind and an open heart, along with 10 years of clinical experience as a family physician as well as a lifetime of immersion in her family's natural healing lifestyle.
What a wonderful blessing to have our daughter Aja join our thriving medical practice! We have been serving our community with our unique blend of traditional wisdom and modern scientific medicine since 1996. We are now accepting new patients of all ages into our full-spectrum integrative family medicine practice at our beautiful healing center in Ashland. As a mom, Dr. Aja is especially excited to welcome children and their parents along with patients of all ages.
Sue continues to focus on all aspects of women's health, including spiritual and sexual counseling. Dr. Howard continues to provide holistic family medicine and intimacy counseling. Our clinical team members Eden Paulazzo, nutritional and lifestyle coach, and Samantha Roberts, clinical herbalist, offer their expertise in supporting your vibrant healing path. As always, our goal at Morningstar Healing Arts is to partner with you in achieving optimal health at all stages of life.
We accept most insurance plans.
Morningstar Healing Arts
"Combining the best of both worlds: traditional medicine & natural healing"
Howard W. Morningstar, MD
Family physician & herbalist
Sue M. Morningstar, WHCNP
Women's health nurse practitioner
Aja Morningstar, MD
Board-certified in Family & Integrative Medicine
534 Washington St
Ashland, OR 97520
(541) 482-2032