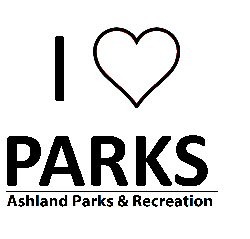 Our 2019 Fall Community PlayGuide "what to do!," is out and registration is OPEN. The guide features recreation programming that will carry us through December 2019.
It's that time of year again to break out the ice skates! The Ashland Rotary Centennial Ice Rink will open for the season on November 21. Be sure to check the online schedule at ashland.or.us/IceRink BEFORE heading out. You can also call the rink at 541.488.9189. Mark your calendar for our annual gala celebration, FIRST FROST, on December 14.
Stay Connected with APRC! We want you to feel connected and stay connected with us. We take pride in providing you with outdoor recreation and experiences, recreation programs, special events, education, and community engagement; from the parks we manage, the trails we help build and maintain, to our Senior Services Division, the Oak Knoll Golf Course, the Nature Center, to the seasonal outdoor Ashland Rotary Centennial Ice Rink in Lithia Park and the Daniel Meyer Memorial Pool in Hunter Park. It is our job and our pleasure to communicate about all of this to you. Stay up-to-date on APRC happenings, events, programs, projects, and alerts by connecting with us!
Let us list the ways YOU can stay connected with APRC:
Sign-up for Email Notification at AshlandParksandRec.org     
Online at AshlandParksandRec.org, Facebook & Instagram – @AshlandParksandRec
In-person at any of our facilities

The Grove
North Mountain Park Nature Center
Ashland Senior Center
Oak Knoll Golf Course

Direct Contact
Complete information at ashland.or.us/APRCstayConnected.
An advisory committee is being established for our Recreation Division and we are soliciting community members to take part in this committee. The committee will advise the Commission on matters related to the Recreation Division. The deadline to apply is November 14 – Complete info at ashland.or.us/RDAC.
You still have time to book your HOLIDAY PARTY at the Oak Knoll Golf Course. Call 541.482.4311, email patrick.oropallo@ashland.or.us, visit us at OakKnollGolf.org.
Did you know our Senior Services Division has a variety of offerings for those who are ages 50 and up? Info at AshlandSeniorServices.org, SeniorInfo@ashland.or.us or 541.488.5342. Join us for a special celebration of veterans on Wednesday, November 13, 11 a.m. at the Ashland Senior Center, 1699 Homes Avenue. Then, at 1 p.m. there will a presentation on "Getting the Most from Veterans Benefits: Help Available as We Age." Call 541.488.5342 to register for these free events ($2.75 suggested donation for the Food & Friends lunch).
To learn more about APRC visit AshlandParksandRec.org – "Fun, it's in our Nature!" Follow us on Facebook and Instagram @AshlandParksandRec and use the hashtags #AshlandParksandRec #APRC #AshlandWhatToDo #FunItsInOurNature
Comments