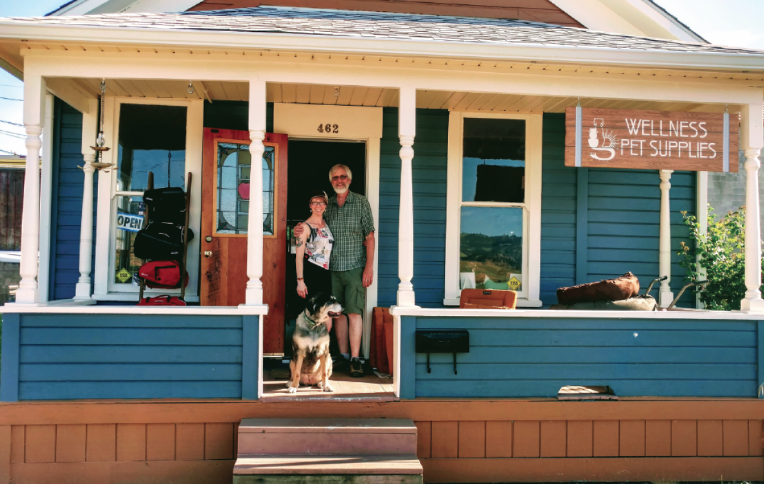 Restricting the phosphate content of the diet appears to be quite beneficial in protecting the kidneys from further damage in cats with chronic renal failure. Phosphate can be restricted by removing high phosphate foods from the diet and using a phosphate binder if the blood phosphate concentrations are high despite being on a lowered phosphate diet.
High phosphate foods are hard to define for an obligate carnivore. Meat is seen as being high in phosphorous, but again, this is not high for an obligate carnivore, but challenging for an obligate carnivore in renal failure. We opt to feed raw meaty bones with the bone ground into the mix. The ground-in bone helps to balance the phosphorous levels as that is what really matters is the calcium:phosphorous ratio. We find that our CKD patients do well on a raw cat food diet, as it supplies calcium and phosphorous in perfect combination. We add phosphate binders if we find their blood phosphate levels are creeping up. Phosphate binders should be used under instruction from your veterinary surgeon.
Prescription renal diets are generally formulated as follows:
Reduced levels of protein, reduced phosphorous, reduced-sodium, increased levels of omega-3 fatty acids, increased levels of B-vitamins and added antioxidants. A debate has raged over the reduced levels of protein for an obligate carnivore. As a veterinary practice advocating raw food for cats, we have always opted for high-quality, easily-digested protein over reducing protein levels. This is achieved using bio-appropriate protein sources, e.g. rabbit, hare or poultry, rather than plant-based proteins or proteins that are challenging to digest, such as chicken meal, fish meal or corn gluten meal.¹
Wellness Pet Supplies News and Events:
Lecture Series – Keep an eye out for a new WPS lecture series in January.
Nail Clip Day – The first Sunday of the month from 11 – 2 pm.
Holiday Shopping – We are continuously getting new products in stock. We have great items for holiday gifts for your furry friends, or family and friends who love furry friends. Such as animal picture socks, accessories to make caring for your pet easier and fun, clothing to weather the winter, holiday-themed toys and pet safe clean burning seasonal scented candles.
Delivery – We offer free delivery services to the local Ashland area. Call in to order over the phone and schedule a delivery time to where you are. We can also ship orders. If you love our store but are moving outside the Southern Oregon area, we got your back!
Online Shopping – Coming soon!