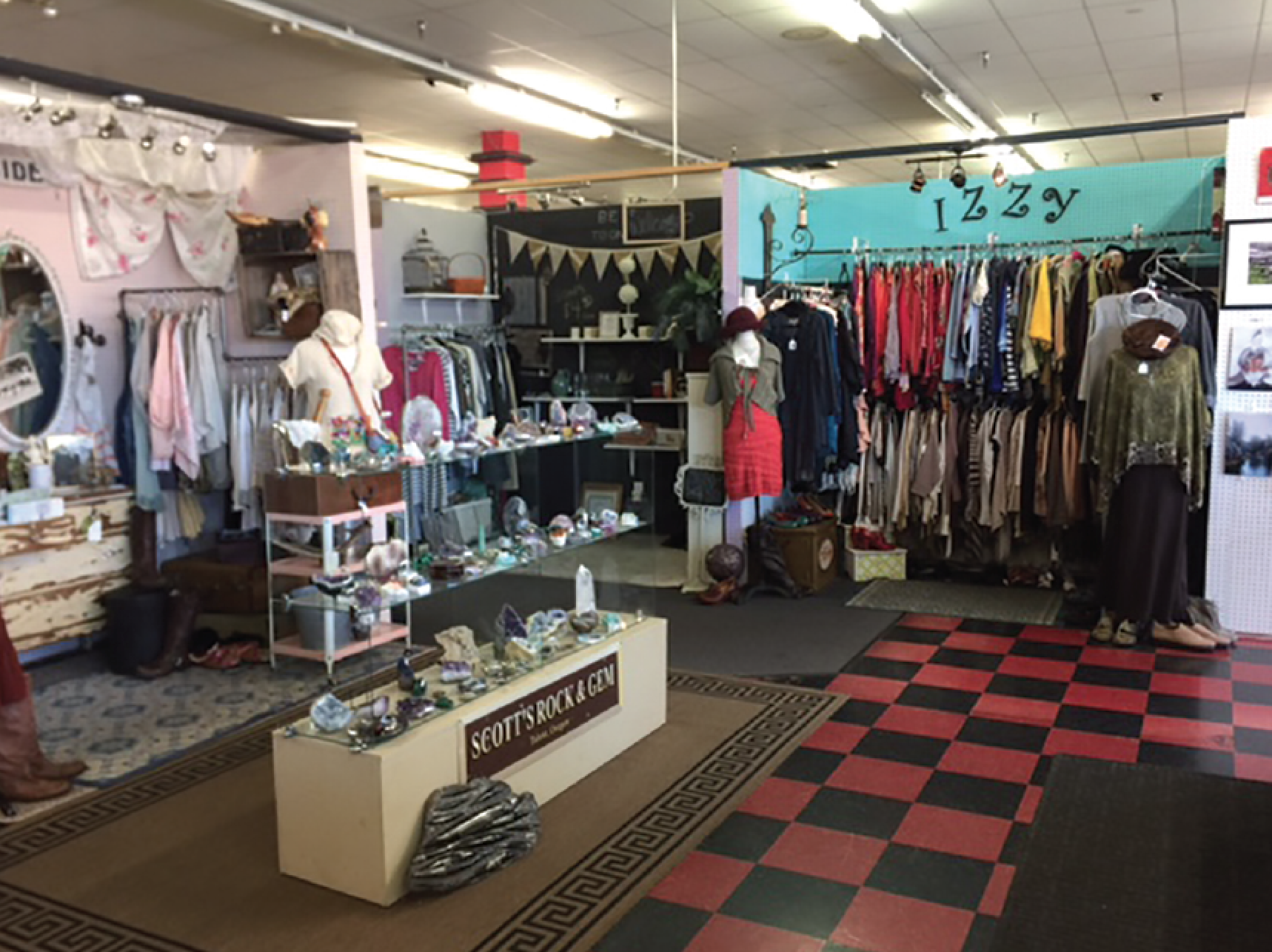 As we wrap up another year, all of us at the Emporium want to say THANK YOU to the hundreds of people that are either vendors or have shopped with us this past year. The many people involved with this organization are committed to bolstering the local economy and fostering the creative spirit within us all. We have been so inspired by this community year after year. Over the past few months we have welcomed some new vendors that are making delightful things! You might have heard that we are raising our standards a bit in an effort to be the best place in town for local shopping, (think GIFTS)… Shop local! Why shop local? Does it really matter? Yes, it does. Why? A simple Google search can give you fancy and impressive statistics – but we aren't interested in those. What we are interested in is running a small business that has a positive impact on the community! We are interested in providing affordable spaces for people to sell the amazing collections, crafts, clothing and furniture that they have; and the only way we can do that is if YOU choose to shop local. So, thank you for that. We see you, we honor you, and we appreciate you.
With the holiday rush, it's easy to lose sight of the important things. We get busy making lists and checking them off, forgetting to truly appreciate the meaning of the season. That's where we would like to help. We have a delightful staff that is here to help you find meaningful and affordable gifts for everyone on your list – from new babies in the family, to the eldest member of the gang. We have it all! Our furniture section is always brimming if you need to redecorate for the holidays! And don't forget dishware, we have that too. Our new Growing Green Baby booth has all the green and organic baby products and toys that the new mom and baby could need, and at great prices. Want some handmade jewelry for Aunt Debbie? We got it! Want some felted spaghetti and meatballs for Timmy? Yes! We have that! (So cute, I can't even tell you how cute, you have to come see it!) How about sending a vintage postcard to Grandma Betty instead of a standard Christmas card?! Do you need an ugly sweater for that Christmas party? Come check us out? Try booth C-11!
Here are a few of our favorite things this season: Apple Bourbon soy candle, lemongrass bath bombs, succulents in tiny vessels, new journals made from old books, madrone wood teething rattle, Branson's Chocolates in any flavor, organic almonds from a local farm, sparkly rocks from Scott's Rocks, goat milk lotion, and a toy campfire handmade with felt.
Happy Holidays! Remember to shop local and enjoy the moment. Peace and Love!