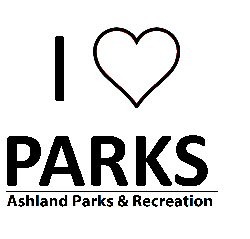 Our 2019 Fall Community PlayGuide, "What to Do!" is out and registration is OPEN. The guide features recreation programming that will carry us through December 2019.
Happenings in Lithia Park this summer, ashland.or.us/LithiaHappenings:
First Friday Silent Disco in the Park; September 6, October 4; 5 to 11 p.m., $5 donation.
2nd and 4th Friday each month, family movies at the Bandshell: September 13, (added showing on September 21) September 27 – Movies in the Park will start at dusk, $5 donation.
Free Lithia Park Nature Walks on Sunday, Wednesday and Friday, 10 to 11:30 a.m. (and Saturday in August), rain or shine, through the end of September.
On September 21, we will wrap up our Rock the Knoll free summer concert series with the band Hog Wild. Our new restaurant, Mary's BBQ on the Knoll, will be serving food and drink beginning at 5pm, along with our friends at CABA Empanadas. The music starts at 5 p.m. OakKnollGolf.org
The 15th Annual Bear Creek Salmon Festival will take place once again at North Mountain Park on Saturday, October 5, 11 a.m. to 4 p.m. The park is adjacent to Bear Creek and is approximately 14 acres. What's special about Bear Creek in the fall? The return of the salmon! The Bear Creek Salmon Festival is a free, family event that is a celebration of our local watershed and the return of salmon in Bear Creek. Complete info is available at BearCreekSalmonFestival.net.
Stay Connected with APRC! We want you to feel connected and stay connected with us. We take pride in providing you with outdoor recreation and experiences, recreation programs, special events, education and community engagement. From the parks we manage, the trails we help build and maintain, to our Senior Services Division, the Oak Knoll Golf Course, the Nature Center, to the seasonal outdoor Ashland Rotary Centennial Ice Rink in Lithia Park and the Daniel Meyer Memorial Pool in Hunter Park. It is our job and our pleasure to communicate all of this to you. Stay up-to-date on APRC happenings, events, programs, projects and alerts by connecting with us!
Let us list the ways YOU can stay connected with APRC:
Sign-up for Email Notification at AshlandParksandRec.org
Online at AshlandParksandRec.org, Facebook & Instagram – @AshlandParksandRec
In-person at any of our facilities, Monday through Friday, generally 8:30 a.m. to 5:30 p.m. (times will vary between facilities)

The Grove
North Mountain Park Nature Center
Ashland Senior Center
Oak Knoll Golf Course

Direct Contact
Complete information is available at ashland.or.us/APRCstayConnected.
To learn more about APRC, visit AshlandParksandRec.org, call 541.488.5340, or visit our Rec office at The Grove, 1195 E Main St – "Fun, it's in our Nature!"
Comments