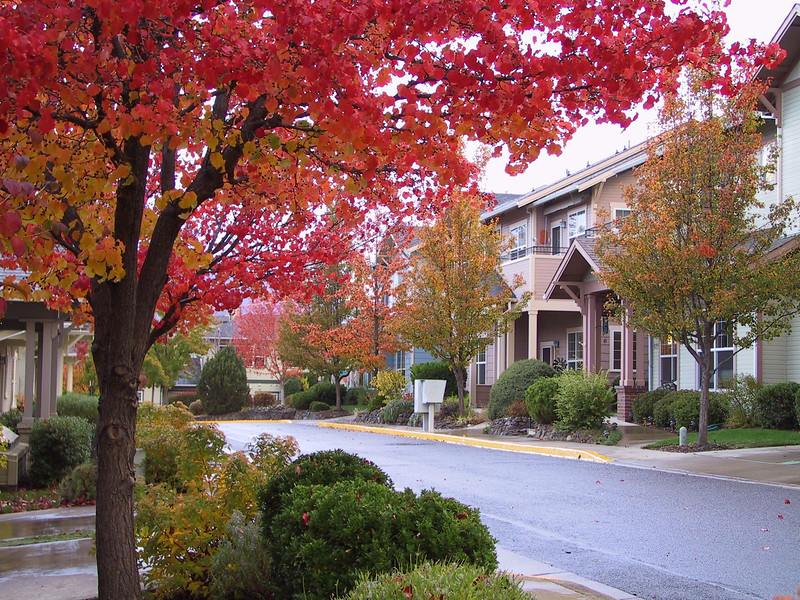 Today's retirees differ, in many ways, from retirees 20 to 30 years ago. Retirees today are still desiring to stay active in both mind and body and many continue working part time. For many, work was demanding but, yet, rewarding. Many owned or operated their own business or were high level managers and they found the day to day work and responsibilities a challenge and their minds were constantly renewed with knowledge.
The new year, 2017, will bring new challenges and new rewards. It will be the year that many make the decision to move and find a 55+ community where they can get involved; where they can contribute to the sustainability of the community; where they can live among other residents who share the same lifestyle.
Mountain Meadows 55+ Community in Ashland is a community where involvement in the running of the community is encouraged and is an important part of the future of this unique community. If you are reading this, you may be ready for retirement and not want to ever see a committee or board meeting again. We respect and very much appreciate that not all people want to continue in their retirement years with the "business running" lifestyle. However, if you are reading this and are looking for a community where you can contribute some of your knowledge and help make vital decisions, then you need to consider moving to and living in Mountain Meadows.
Mountain Meadows is owned, operated, and governed by the resident owners. There are homeowners and condominium association boards to serve on. There are committees which work with the various boards – Finance Committee, Community Marketing Committee, Kitchen Creek Gardening Committee, Resident Services Committee…and so many others. Residents who have a passion for serving in a position and a desire to help make decisions and run the community, LOVE living in Mountain Meadows. The owning and running of this unique community is a large part of what makes it so special; why people choose Mountain Meadows over other communities when ready to step into the retirement years. Ownership is key – residents own their homes or condominiums and the clubhouse, fitness center, parks, community garden – everything in the 55+ beautiful community.
"There is life after retirement, and it is Better!" This is the year to make the move to Mountain Meadows and make life better than you imagined. Where the residents proudly say: "We Own it! We Run it! We Love it!"
Happy New Year from Mountain Meadows!