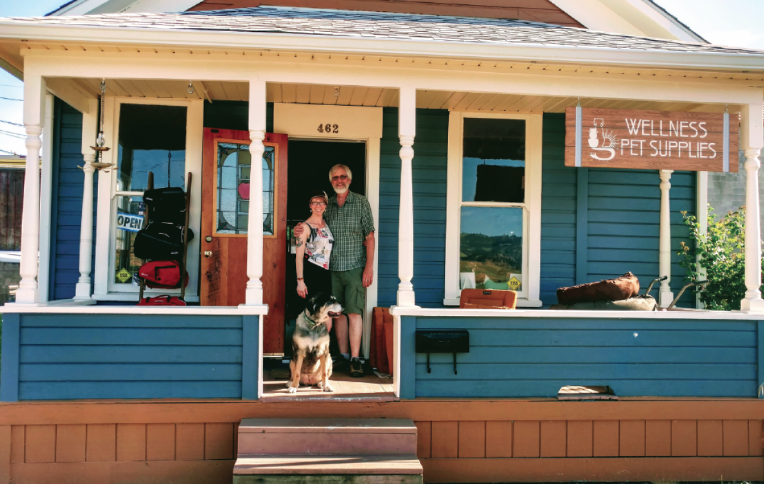 *NEW* Temporary Hours: Monday-Friday 10 AM to 6 PM  Saturday/Sunday: Closed
We are open for curbside pickup and delivery only.
Call 541-708-6785 for Curbside Pickup or Delivery
Delivery is free within Ashland and $5 for Talent, Phoenix, Medford, and Jacksonville
***Please note that Delivery may occur outside of our normal business hours***
Curbside Pickup
1) Place order and pay over the phone
2) Schedule a pickup time
3) Call us when you have arrived, and we will carry your items to your car
Delivery
1) Place order and pay over the phone
2) Schedule a delivery time
3) We will leave your purchase by your door and call you to let you know it has arrived
Both curbside pickup AND delivery are currently available for all customers.
Currently, all our vendors are still supplying us with product. If you would like future updates, send your email address as well as your first/last name to wellnesspetsupplies@gmail.com to be added to our email list.
The World Health Organization says the following about pets and COVID-19:
• We are aware of instances of animals and pets of COVID-19 patients being infected with the disease;
• As the intergovernmental body responsible for improving animal health worldwide, the World Organization for Animal Health (OIE) has been developing technical guidance on specialized topics related to animal health, dedicated to veterinary services and technical experts (including on testing and quarantine);
• There is a possibility for some animals to become infected through close contact with infected humans. Further evidence is needed to understand if animals and pets can spread the disease;
• Based on current evidence, human to human transmission remains the main driver;
• It is still too early to say whether cats could be the intermediate host in the transmission of the COVID-19.
Tips to keep pets safe and happy during social distancing:
• Continue walking your dog on a leash, but make sure to keep both you and your dog at least 6 feet away from any person or animal that doesn't live in your immediate household.
• Keep cats indoors when possible to prevent them from interacting with other people or animals.
• Avoid areas where dogs or people gather like the dog park.
• Engage your pet's brain with puzzle toys like snuffle mats, West Paw's Qwizl or Toppl, Planet Dog's Snoop, or Kong's treat dispensing ball for cats.
•Add an immune boosting supplement to their diet like Answer's Raw Goat Milk, Super Snouts Super Shrooms, Glacier Peak Holistics' Colloidal Silver or Peak Immune, or SuperEssentials.
• Be Prepared! The CDC recommends distancing yourself from pets if you have Covid-19. If you can't find care for them while you are sick, wearing a mask, washing your hands before and after interacting with them, and staying in a separate room can help minimize any potential risk.
Because this is a rapidly evolving situation, we encourage you to visit the websites of the CDC and World Health Organization for the most up to date recommendations.
Comments