Interviews
Wild Fern Natural Health The Health Care You Deserve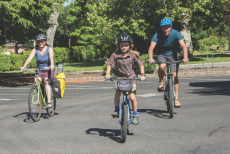 These days it seems there is no shortage of resources for people looking to feel better. From smartphone apps that will track nutrition or remind you to exercise, to websites that will help you self-diagnose any number of common ailments. Is a long-term relationship with a physician really necessary? Dr. Brigid Crowe, ND responds with a resounding "Yes!" When she founded Wild Fern Natural Health in Ashland in 2010, she knew her practice would cater to people seeking lasting wellness over a quick fix.
And that's just what her patients experience. Most come to Wild Fern Natural Health at the end of their rope. They've worked with lots of doctors and tried all kinds of treatment and are not satisfied with the results. Many are women in their 40s and 50s experiencing disruptive symptoms like headaches, mood issues, low energy, poor sleep, and weight gain. Although Dr. Brigid treats people of all genders at every stage of life, a common experience emerges for the ones who commit to her protocols and follow through. These are the ones who get results. We recently met up with Dr. Brigid to hear some of these stories of success and how things are going at the clinic downtown.
Thanks so much for speaking with us today. What's new with you and Wild Fern Natural Health?
Thanks for the opportunity. Things are busy. This is the time of year when my family and I spend a lot of time outside. Now that the skies are clearer, my son and husband love to mountain bike and we all spend lots of time harvesting from our large backyard garden on the weekends. I'm a busy mom in addition to a physician and business owner, so I do my best to use the very same time-saving health hacks I recommend to my patients. We feel really grateful to be able to live in a small community where we can walk and bike to school, work, soccer, music lessons, and gatherings. To stay on top of meal prep, we're eating from our garden, preserving fruits in veggies in several forms, the crock pot is always full, and we supplement all our efforts by ordering weekly from Chef Kristen online. It's on!

The clinic is as busy as ever as well. Turns out, there's just no shortage of people motivated to really take charge of their health. Now that we're firmly rooted at our downtown location, the clinic has become an important part of our vibrant community. We are excited to have a brand new office manager. Her name is Angela McMahon. She's bright, warm, and eager to get to know our patients and keep the office and apothecary organized and efficient. She's just moved to Ashland from Brooklyn with her husband who has taken a faculty position at SOU. They are outdoor adventurers who are so excited to explore Southern Oregon. We're thrilled to welcome Angie to the team. She's fantastic.
So, now what exactly is an apothecary?
Great question! Apothecary is really a word for the person who creates formulas in a pharmacy. The word is also used to refer to the place where medical formulas are acquired. So much of what I do is to teach people how to support their health with daily wellness practices, what I refer to as Foundational Health Habits. When necessary, my protocols may also include recommendations for high-quality supplements. I find that it is much easier to help my patients achieve their health goals when the tools they need are easily accessible. The in-clinic apothecary makes it so I can make these important supplements readily available for my patients. A lot of people don't realize that these supplements are available for sale to the public as well. Our clinic is open Monday – Friday from 9am – 3pm and on Tuesdays until 5pm. Anyone is welcome to stop by to see what we have for sale. We carry products by Genestra, Pure, Thorne, Metagenics, Nordic Naturals, Wise Woman Herbals, Biotics Research, Herb Pharm and other professional-grade nutraceuticals. We also have handcrafted botanicals, tinctures, and homeopathics available for purchase. Additionally, we offer 24/7 apothecary sales online, which is extra convenient. Purchases are shipped to your home and shipping is free on all orders over $50. Readers can visit our website to learn more about creating a free account.
So how does it work? Help readers understand what is so different about working with you at Wild Fern Natural Health.
First of all, I have four distinct phases that I lead patients through. Phase 1 includes the first few patient visits. Office visits are much longer at Wild Fern Natural Health than most patients are used to. The first visit is always 90 minutes. This is where I take an extensive health history and learn all I can about your specific health picture. The intake forms I ask patients to fill out prior to the visit are thorough and people are often surprised at some of the questions. I find that it is imperative for me to understand daily habits, routines, relationships, and lifestyle in order to uncover what is really going on physically, emotionally, and mentally. Initial recommendations will be made based on that understanding and we will make a plan to gather additional information as needed. Subsequent follow-up visits, again individualized, often include a comprehensive review of screening bloodwork, food sensitivity results, and/or other testing a unique patient may need.

Phase 2 is where we begin to create and implement a customized plan for achieving optimal health based on the comprehensive information gathered from medical history, laboratory results, and current lifestyle. This may involve lifestyle changes in the areas of routine, sleep, nutrition, exercise, etc. Should additional support be necessary for nutritional purposes or symptom relief, supplements may also be recommended. Although it can be hard work to establish new habits, this is the place where patients start to experience things like improved mood, less pain, and more energy. We work hard to understand each patient's current lifestyle, schedule, and preferences to come up with health hacks to make sure implementing our recommendations will be successful.

Phase 3 is where it all starts to come together. It is my firm belief that small changes make a big impact. As new habits become the norm, my patients begin to experience how it feels to be well. The contrast between the "old" normal and the "new" normal is extreme and the consequences of sliding back into old habits no longer pay. Less stress, more stamina, and better sleep are common in this phase. My patients report that as they focus on self-care first, they become more available for their loved ones.

Phase 4 is the sweet spot where we've addressed the issues that brought them to me in the first place and we are now in the luxurious position of being able to address the root cause of those issues. Now that the benefits of taking charge of their health have allowed them to create meaningful lives, patients in this phase know what optimal health looks like and they are committed to keeping it long-term. They are truly in control. Their relationships improve. Their outlook on life is positive. When challenges and setbacks arise they meet them with grace and balance, knowing they have the tools to care for themselves appropriately. Life is good and they are grateful. It is such a privilege to lead my patients on this transformative path to optimal health. But you know, I think the best way to understand the power of the work I do is to hear it from the patients themselves. I thought we could change things up a bit in this interview and turn the focus away from me and onto someone who is experiencing positive results firsthand. I've asked a current patient of mine named Julie to join the interview so readers can get a clear picture of what's possible from a patient's perspective.
Great idea! Thanks for joining us, Julie. Can you tell us a little bit about what life was like before you started seeing Dr. Brigid?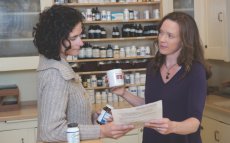 Julie: At the time I had just turned 45 and I was frustrated with 20 extra pounds that I just couldn't drop. My kids were 9 and 13 at the time and I was exhausted. Every day felt like a total grind. Someone always needed something from me. I was pulled in so many directions between parenting, work, and keeping a household together. I felt like I never had enough time to take care of me. I suffered from insomnia and periods of anxiety and depression. My marriage was suffering and life rarely felt fun anymore. It was a rough patch for sure.
How did you know it was time to try something different?
Julie: Honestly, I felt like I had run out of options. My primary care doctor was a great person, but she was always in a rush and didn't have much to offer outside of pharmaceuticals and acute care. I never really felt like she knew me or totally understood what was going on with me. I had been experiencing a pretty significant loss of energy ever since I gave birth to my youngest. It was like a deep exhaustion I just couldn't shake. During infancy and through the preschool years I kept telling myself it was normal, but intuitively, I knew something was wrong. A few years earlier, a childhood friend shared about her journey seeing a naturopathic physician back east who helped her get to the root cause of a longtime autoimmune diagnosis. Her health improved dramatically. It was remarkable, almost like she was a different person. Even though I didn't take action for myself immediately, something inside me knew that there was a better way.
Once you established care with Wild Fern Natural Health, how long did it take for you to notice a change?
Julie: I remember that it happened relatively fast. Some of the really simple suggestions Dr. Brigid made from the very first appointment made such a difference in my life. Little things like remembering to breathe deeply, drinking enough water, and paying attention to my bedtime routine made a significant impact. Some of the health habits she encouraged, in the beginning, were things I knew already but had let go of in the hustle of raising busy kids. As the simple things became routine, we tackled some larger pieces like diet and exercise. I was really impressed with the way she took so much time to get to know my particular health picture and me.

Appointments with Dr. Brigid are really different. I never feel rushed and I truly feel heard. And making adjustments to my diet and lifestyle aren't nearly as challenging as I feared. One step at a time, she has helped me take control of my health. I am so grateful for the successes I've experienced in just a few years! We nipped the beginnings of a thyroid issue in the bud without medication. We resolved my iron absorption problem with nutritional healing and supplementation. Within 6 months I lost 15 pounds and regained my energy. Now that I am doing so well, we're taking a look at some deeper issues that could cause problems later in life like heavy metal poisoning and making sure that my hormones stay balanced as perimenopause approaches. It's been really empowering. I haven't felt this good in years.
Thanks Julie. And wow! Dr. Brigid. That is quite a powerful testimonial. With such stories of success, I imagine it can be a little challenging to get on your schedule.
Well, that's the good news, right? My schedule does tend to stay quite full, and for that I am eternally grateful. Patients tend to develop long-term relationships with me, which allows me to do my best work, for sure. One magical thing about these stories of success, is that as each patient moves through to phase 4 and gets to the place where they only need to see me quarterly for their seasonal wellness visits, space opens up for new patients to join. While we are quite busy this season with both new and returning patients, I am holding 7 Get Started appointments just for new patients who are ready to embark on their personal health journey. Readers who are interested in establishing care at the clinic can mention this article for priority booking. Just give Angie a call to secure one of these appointments.
Last time we checked in with you, I seem to remember you share the office with a few other practitioners. Can you tell us about these folks again?
You bet! We are so lucky to share our space with some really outstanding practitioners. Several are the same such as Hilary Best and Ashleigh Adams at Best Mediation. They offer Family and Divorce mediation for couples in transition. Ruby Henrie is a massage therapist specializing in Specific Therapeutic Massage and Craniosacral Therapy, as well as Ashiatsu Deep Tissue. She has worked in chiropractic and spa settings, giving her the unique ability to combine relaxation with specific care. Recently Jessica Soine joined us as well. She is a licensed massage and nutritional therapist who moved here from Sun Valley and has now been practicing in Ashland for a few years. She has decades of experience and is a perfect fit for our sweet little space. It feels great to be able to refer patients to such talented professionals.
Is there anything else you'd like readers to know?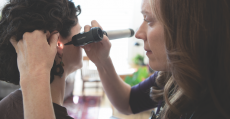 Thanks so much for the opportunity to reach the community through the LocalsGuide. It means a lot for us to have so much community support. I suppose what I'd really like readers to know is that there is a solution. Most new patients come to me with a long list of complaints. Symptoms that hinder their quality of life and keep them from being the people they once were or have always hoped they could be. Your body doesn't lie. Those symptoms are telling you something very important. Nothing changes until something changes. Together, we can get to the root cause and help you achieve optimal health. If you're ready to begin your own customized health journey, call Angie and remember to mention this article to get started.
Learn More:
Wild Fern Natural Health
64 N. 3rd Street, Ashland, OR 97520
www.WildFernNaturalHealth.com
541-708-0066