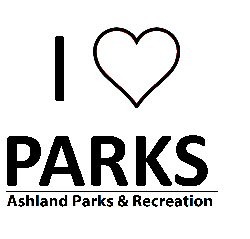 The 2020 Summer Community PlayGuide, "What to Do," is out! This summer, registration for programs opens two (2) weeks before the start date for each program. Visit AshlandParksandRec.org to view the Summer PlayGuide. Also, view the public health guidelines related to COVID-19 and the requirements for each program, with the goal of keeping you and our staff safe. We appreciate your cooperation and look forward to seeing you again!
Speaking of seeing you again… what would it take for you to feel comfortable returning to our facilities when they reopen? Please take a moment to take one (or both) of our surveys… Check out our second Find Your Space survey and a NEW survey for the Ashland Senior Services Division. The Find Your Space Campaign kicked off in early April 2020 and is designed to find ways for you to stay healthy, engaged and connected during a public health emergency, such as COVID-19 or summer smoke. The Find Your Space Survey focuses on The Grove and the North Mountain Park Nature Center recreation facilities. The Survey on Reopening Senior Programs is for seniors and their families. Your answers to either or both surveys will help us in moving forward in safely reactivating parks amenities and facilities. Ashland.or.us/FindYourSpace to access both surveys.
And if you are looking to STAY CONNECTED with us, please visit our homepage AshlandParksandRec.org or go directly to ashland.or.us/APRCstayConnected… sign up for email notifications or learn how you can tap into what's happening with APRC!
WE ARE IN NEED OF VOLUNTEERS! We have many ways for you to get involved. You can work independently or join a small group of volunteers to help beautify and care for our parks. Or maybe at this time you are more interested in helping fellow community members during COVID-19? APRC and the City of Ashland partner with Adopt a Neighbor Ashland to pair volunteers with their more high-risk neighbors for shopping and errands. Visit adoptneighbor.org  to volunteer! In addition, the Senior Services Division of APRC has partner agencies that are seeking volunteers to help deliver food to seniors and provide rides to medical appointments. All of these volunteer opportunities are flexible and meet critical needs during the pandemic. If you are interested, please contact Sulaiman Shelton, Volunteer Coordinator for APRC at 541.552.2264 or sulaiman.shelton@ashland.or.us.
SENIOR PHONE BUDDY – Social connection is important for all people, and perhaps even more so for older adults and people who live alone. If you are an Ashland or Talent senior who would enjoy more (virtual) company, Ashland Senior Services Division can help. The free Senior Phone Buddy program matches seniors for daily check-ins and socializing. For questions or to sign up, call 541.488.5342 or email seniorinfo@ashland.or.us.
For more info visit AshlandParksandRec.org, email ParksInfo@ashland.or.us or call 541.488.5340. Follow us on Facebook and Instagram @AshlandParksandRec and use the hashtags #FindYourSpace #InThisTogether #APRCstayConnected #AshlandParksandRec #APRC #FunItsInOurNature #AshlandWhatToDo.