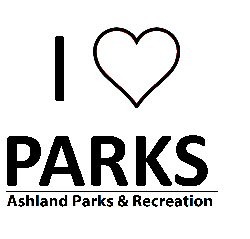 We are planning an educational tree planting demo at Oak Knoll Golf Course to celebrate Arbor Week, April 5, noon-2 p.m. The effort received a boost with a grant from the non-profit Oregon Community Trees and an in-kind donation from Plant Oregon nursery in Talent. See you at Oak Knoll… 3070 Hwy 66, Ashland.
The 29th Annual Bike Swap will be on Sat, Apr 6, noon-2 p.m. Sale items can be dropped off at The Grove on Apr 5, from 5-7 p.m. and again on Apr 6, from 8-10 a.m. If you are interested in buying a bicycle, the swap will be open to the public on Apr 6, noon-2 p.m. The event will take place at The Grove, 1195 E Main St in Ashland. Admission is $1/person. Event info at RVTD.org/bikeswap. Free gift for all who attend!
In Nov 2017 we launched an 18-month planning process to develop the Lithia Park Master Plan. Our team of consultants, led by the Portland office of MIG, Inc., have scheduled a public meeting for April 25, (time TBD). The meeting will take place at the Ashland Community Center, 59 Winburn Way, and will give the community an opportunity to review and provide feedback on the draft master plan recommendations. Complete info at ashland.or.us/LithiaParkMasterPlan.
Bring the whole family out to North Mountain Park to enjoy Rogue Valley Bird Day, our own local celebration of World Migratory Bird Day. This year's theme is, "Protect Birds: Be the Solution to Plastic Pollution." Explore the birds of the Park with bird walks, games, bird-calling contests and a live bird exhibit hosted by Wildlife Images. This free event, for all ages, takes place on May 11, 8 a.m.-noon. N MT Park is located at 620 N Mountain Ave in Ashland. Event info at: RogueValleyBirdDay.net.
Ready to get your global groove on at the 4th Annual Ashland World Music Festival? This year, in addition to the main event at the Lithia Park Bandshell, we are offering a 4-day weekend of family-friendly-free activities throughout Ashland… a celebration filled with music, dance, storytelling, food and fun! Plan to celebrate the world with us and Rogue World Music:
May 18 – Seven fabulous acts at the Lithia Park Bandshell, 150 Winburn Way, noon-6 p.m. (music, dance and global cuisine and beverages available)
May 16 to May 19 – Associated events at ScienceWorks Hands-on museum, SOU and Thalden Pavilion
Complete event info at rogueworldmusic.org/concerts/awmf.
Did you know the APRC Senior Services Division has a variety of offerings for those who are ages 50 and up? Info at AshlandSeniorServices.org, SeniorInfo@ashland.or.us or 541.488.5342.
To learn more about APRC visit AshlandParksandRec.org, call 541.488.5340 or visit our Rec office at The Grove, 1195 E Main St – "Fun, it's in our Nature!"
http://ashland.oregon.localsguide.com/wp-content/uploads/2015/10/PARKS250.jpg
239
250
Ashland Parks And Recreation
http://ashland.oregon.localsguide.com/wp-content/uploads/2018/05/logo-1-300x76.png
Ashland Parks And Recreation
2019-03-27 12:21:31
2019-03-28 14:15:41
April, 2019 Edition