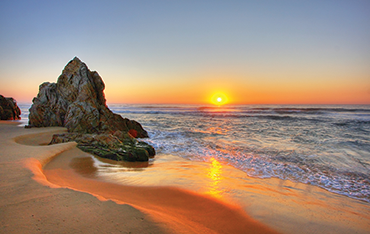 Testimonials from Recent Clients at Ashland Neurofeedback:
"By the time I met Suzanne Mark, I was desperate to try another strategy. I was having seizures every two weeks. We could not get on top of the seizures even after trying multiple medications and a VNS (Vagus Nerve Stimulation) Device. This was creating an enormous amount of tension in my life and marriage. It turns out that the seizures were psychogenic (caused by emotional stress) not epileptic. The Microcurrent Neurofeedback has helped so much. It removed deep stress, brought me out of my brain fog and helped bring me back to myself. Suzanne suggested that I may have toxicity in my brain due to Cannabis (which I had been using for decades) so I detoxed from it. I am literally feeling better with each passing week. I am most glad that my relationship with my wife has really improved. Suzanne turned me on to some other sources of energy that have helped me to experience more clarity and presence. I am so grateful for this technology and for her very personalized help."
G.V.-Medford, 20+ sessions
"IASIS Microcurrent Neurofeedback worked great for me. I had so much frustration and trauma due to my husband's six year struggle with seizures that I had lost my creativity and my resiliency. Suzanne could see that we were not doing well and she insisted that I see her as well. Within three sessions I noticed a big shift. My stress melted away and I started to do things I enjoy again instead of just reacting to the next crisis. I would highly recommend this for anyone needing a shift in his or her thinking and wanting to get over trauma. Suzanne Mark is a technician with great awareness and she really helped me get through my hurdles."
D.V.- Medford,12 sessions
"The holiday season is a trigger for my PTSD. I often fall into depression and get physically ill due to childhood trauma and grief. Micro Current Neurofeedback with Suzanne Mark helped me get through the season this year. I started treatment in November and sailed through, even enjoying, the Christmas holidays for the first time I can remember. Sessions are painless and work without having to dip into old memories hashed over for years in psychotherapy. Suzanne is a skilled, intuitive and sensitive technician. As a bonus, I've noticed a positive ripple effect on my tendency toward anxiety and bursts of anger. This intervention is a tool I will use as needed in the future."
L.H. – Ashland, 12 sessions
It gives us great joy to see our clients getting back in the game and enjoying life. How may we support you in achieving your goals in 2019? See video testimonials at: microcurrentneurofeedback.com
Releasing support group every other Wednesday. Please contact Suzanne for information.