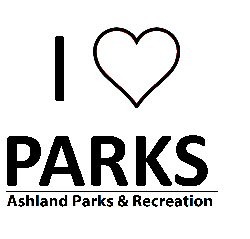 Our 2020 WinterSpring Community PlayGuide… "what to do!," is out and registration is OPEN! This guide will feature recreation programming for Jan through Apr 2020. Register for a program at AshlandParksandRec.org.
It's that time of year again to break out the ice skates! The Ashland Rotary Centennial Ice Rink is OPEN for the season. Be sure to check the online schedule at ashland.or.us/IceRink BEFORE heading out. You can also call the rink at 541.488.9189. View complete details online at AshlandParksandRec.org. Are you interested in volunteering at the rink? Please contact our Volunteer & Event Coordinator at 541.552.2264 (You don't have to be able to ice skate to help!)
Our very own AmeriCorps service member Laurel Cheever is organizing a food drive for the Ashland Emergency Food Bank as part of the national Martin Luther King Day of Service. The drive will be from December 30 until January 20. Donation bins will be at North Mountain Park Nature Center, the Grove, the Ashland Library, the YMCA and Shop 'n Kart. Help your neighbors and pass on some holiday cheer and abundance! Complete info at ashland.or.us/mlkFoodDrive.
The annual Project FeederWatch program is underway at the North Mountain Park Nature Center and you can help! On alternate Saturdays in Jan, starting on the 4th, learn to identify species with birding experts as we count the number of birds who visit the feeders! This info is then submitted to Cornell University's FeederWatch project, a nationwide effort. More info at ashland.or.us/Birding.  (This program continues through Mar 2020.)
Mark your calendar for the Ashland Senior Volunteer Fair on Wed, Jan 22, 2 to 4 p.m. Resolve to get involved in the new year! Come learn about the many local volunteer opportunities for seniors. Over twenty non-profits will be present. FREE admission and refreshments provided! The fair is sponsored by the Senior Services Division of Ashland Parks and Recreation Commission, Community Volunteer Network, and Asante Ashland Community Hospital. Info at AshlandSeniorServices.org, SeniorInfo@ashland.or.us or 541.488.5342.
STAY CONNECTED WITH APRC! We want you to feel connected and stay connected with us. Stay up-to-date on APRC happenings, events, programs, projects and alerts by connecting with us! We take pride in providing you with outdoor recreation and experiences, recreation programs, special events, education and community engagement.
Let us list the ways YOU can STAY CONNECTED with APRC…
• Sign-up for Email Notification at AshlandParksandRec.org
• Online at AshlandParksandRec.org, Facebook & Instagram – @AshlandParksandRec
• In-person at any of our facilities
• The Grove
• North Mountain Park Nature Center
• Ashland Senior Center
• Oak Knoll Golf Course
• Direct Contact
• 541.488.5340
• ParksInfo@ashland.or.us
• Contact the Commission with our online form at AshlandParksandRec.org
Complete information at ashland.or.us/APRCstayConnected.
To learn more about Ashland Parks and Recreation, visit AshlandParksandRec.org – "Fun, it's in our Nature!"  Follow us on Facebook and Instagram @AshlandParksandRec and use the hashtags #AshlandParksandRec #APRC #AshlandWhatToDo #FunItsInOurNature #APRCstayConnected
Comments