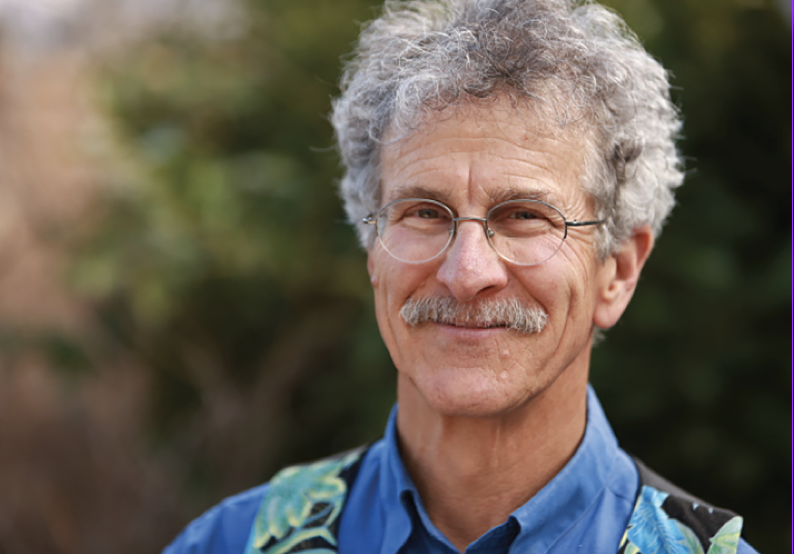 Dr. Marc, how long have you been in practice in Ashland?
40 years. I started in 1980. I moved to our current location in 1982. We are (with the exception of Omar's, SOU, and BiMart) the oldest continual business in the same location to the south of downtown. That amazes me. Dr. Matt Terreri joined me in 2005.
Do you have a specialty within your chiropractic work?
I have had a special interest in the low back for 45 years. It is obviously related to my chiropractic training and background, and it is also personal for me. I have had a bad lumbar disc, for 45 years, since before starting my chiropractic education. For the first 25 years, I had no idea why I had low back pain. Eventually, I learned that I have an annular tear (a tear of the back wall of the lumbar disc). An annular tear does not usually cause sciatica, it just causes a nasty and debilitating backache. My own spinal challenges have been a great teacher to me. My pain has taught me empathy and compassion, and has led me to become an expert in managing all kinds of low back pain.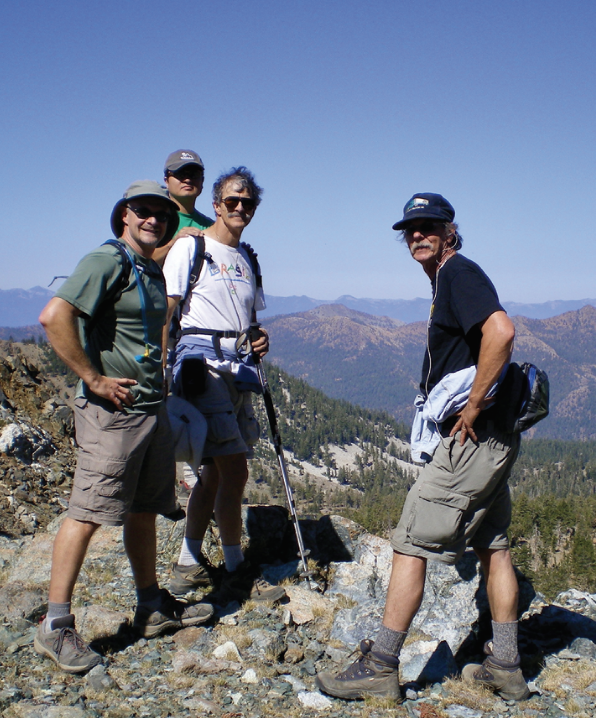 Can you talk about your teachers?
There are too many to name. I have taken hundreds of courses. I have been fortunate to have studied with and incorporated the work of great chiropractors for diagnosis, manipulation and soft tissue methods and rehab, osteopaths who taught me gentle low force manipulation, physical therapists who focused on the right exercises, and others. I stand on the shoulders of giants. A very influential recent teacher of mine is Dr. Stu McGill, a PhD academic researcher who spent his whole career studying low back pain, and applying this to both ordinary sufferers and world class athletes.
I have had all kinds of help. I need to give special thanks to my wife, Beth Heller, who has worked with me as a massage therapist for 25 years, and Barbara Hansen, recently retired, who was my office manager for 31 years. Besides Dr. Matt Terreri and the other chiropractors who worked with me, I have had an amazing group of massage therapists. Lisa LaBounty, LMT has worked with us since 2006.
What are some of the unique aspects of your career?
I write for a national chiropractic trade journal, Dynamic Chiropractic. I have written over 130 articles over 18 years. I have improved my understanding by teaching via the written word. Probably because of my writing and it's accessibility via the web, patients seek me out from all over the United States, and internationally.
What jumps out at you when you think about your whole 40-year career?
I feel like I have had at least 10 careers. I have studied nutritional and energetic medicine. I have had so many styles of chiropractic work, that I have learned, used, and incorporated. I have developed a unique style.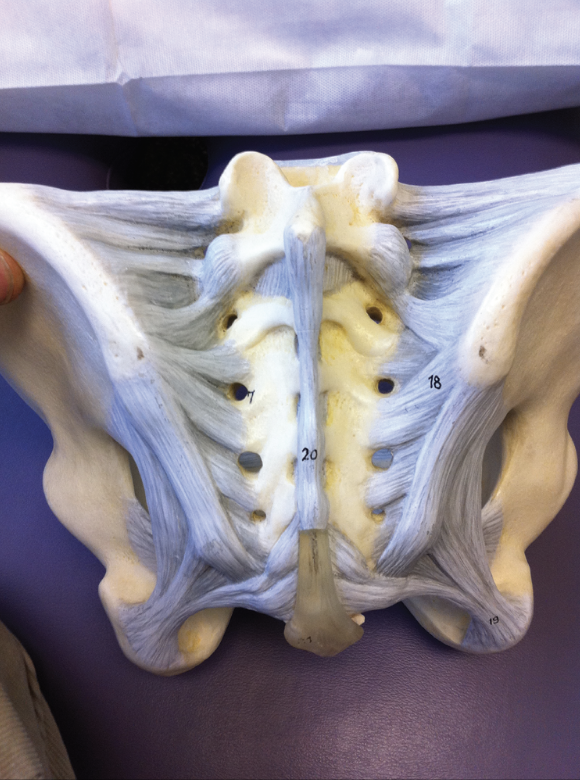 Have you shared what you have learned via teaching?
Besides my writing, I have taught classes in Oregon, as well as in other states and in Australia. I have coordinated a local monthly multi-disciplinary study group for Chiropractors, PTs, MDs, DOs, and trainers for 20 years.
What does the low back include?
To solve difficult and chronic lower backs problems, you have to pay attention to multiple areas. My expertise in the lower back includes the lumbar discs, the sacro-iliac joints, the lumbar and thoracic facet (posterior) joints, the whole spine including the upper neck, the tailbone, and the hip joint. I am intimately familiar with all of the nerves that run through the lower back and down the leg, and all of the muscles and fascia that connect the area.
What kind of patients benefit from your work?
I tend to do best with patients who don't expect me to fix them, and who choose to participate by helping themselves. When you come to me, you are going to get homework, not just an adjustment. I prefer to solve problems, and not treat my patients forever. Dr. McGill insists that most lower back problems require the patient to learn what they are doing wrong in their day to day movements, and change this. I agree.
What still surprises you in your work?
I am always amazed by how few patients have really gotten an accurate diagnosis, which requires a thorough old-fashioned history and physical. I am also surprised how few patients know what movements and exercises help them or hurt them. I start by asking, "Can I touch your pain? Can I find motions that reproduce your pain, and/or relieve your pain." Images, even sophisticated MRIs, are not a substitute for hands-on examination.
Is there something special you love about chiropractic care?
One of the beauties of quality chiropractic care is that I can come up with a diagnosis and immediately treat it, ideally with self treatment, and see whether that makes a change. Most doctors don't get immediate feedback as to whether they are on the right track. My goal with sufferers of chronic pain is to at least diminish the pain. Can you and I make it no longer the center of your life? Can we teach you how to not continually re-injure yourself?
Do you plan to keep working, even after 40 years?
Yes! I love the work, I feel useful and engaged, and I can help people that no one else has helped. I have modified my work over the years. I am less physical, and I work fewer days and hours. I was inspired last summer when I went to a symposium, and two of the teachers, a chiropractor and a physical therapist, were both 85 years old, had been in practice for over 50 years, and both were still sharp and sharing their wisdom.
Can you share a couple of recent cases with us?
Two recent cases are illustrative. One is a 47-year-old woman, who had been a world-class paraglider, and fell and broke her sacrum and tailbone, and herniated her L5 lumbar disc. She had had 5 years of severe pain and disability. She found me on the internet, read my articles, and came here to get treated. Her pain levels reduced from 8-9 down to 3 out of 10 over a month. Another is a 70-year-old woman who had recently moved here, could not find any comfort, and had terrible low back pain. She did the work, and within two months, we released her from care, pain-free for the first time in many years.
Learn More:
Southern Oregon Sports and Spine
987 Siskiyou Blvd, Ashland
soas.us
(541) 482-0625