Interviews
Eric Hansen – Building a More Sustainable Ashland
In today's interview, I speak with local business owner and entrepreneur Eric Hansen, owner of True South Solar. For the past 12 years Eric has grown a strong company that takes great care of its employees and our community. As we move into the future, it is now more important than ever to find collaborative and sustainable solutions that keep Ashland a great place to live for all. Eric is running for Ashland City Council and I thought you would be interested in getting to learn more about his plans and visions for our community if voted into office.
Eric, thanks so much for taking the time to be here today and talk with me. To begin with please introduce yourself to us and tell us about your life here in beautiful Ashland, Oregon.
Hi Shields, thank you for having me. It is a beautiful life here in Ashland. 
I'm a long time resident, SOU grad, and I chose to start a business and raise a family here in Ashland. We love this town and all its offerings. We're very involved in the business and outdoor recreation communities. I'm on the Ashland Chamber Board and enjoy supporting small businesses and our local economy. Both Brooke and I coach and volunteer in the mountain biking clubs including Team Handlebar racing, NICA youth racing, and DEVO skill classes. And the whole family gets their hands dirty in trail maintenance with RVMBA, and as cheerleaders when it's race day. Come winter you'll find us up on Mt. Ashland for all its powder-filled-fun. Brooke and I equally like the lift and backcountry; the boys love MARA and ski school lessons too.
We live in town and love that everything is a short walk or bike commute away like going out to eat, drink, shop downtown; or catch the occasional theater show. Our house is solar-powered. 
And our boys, ages 13 and 4, bike to school. Living and doing business in Ashland feels good. 
Eric, why are you running for the City Council? 
I'm running for Ashland City Council because I love this town. I've built a successful business here, I'm raising a healthy family, and I'm committed to the town's health and success too. I want to take care of Ashland and be a part of this exciting time of change and growth. I want to maintain our city services, help build the future, and put my vision into the council. 
Tell us about your vision for Ashland if you are voted in as a City Councilor.
You bet, thanks. Ashland's new visitors experience a similar version of Ashland that many of us fell in love with in the parks, shops, restaurants, bars, arts, university, etc. And that's why so many folks keep coming back to visit, or decide to move here. As time marches on and the world changes, Ashland needs to adapt, maintain, and reprioritize. 
As your City Councilor, I'll focus city policies to help:
• Diversify our tourism and develop more recreation opportunities 
• Foster a healthier economy for local businesses to thrive
• Encourage affordable housing
• Continue to improve community resiliency around emergency preparedness, health, safety, and renewable energy
I call that a focus on Sustainability. It's all about coming together and supporting human, ecological, and economic health.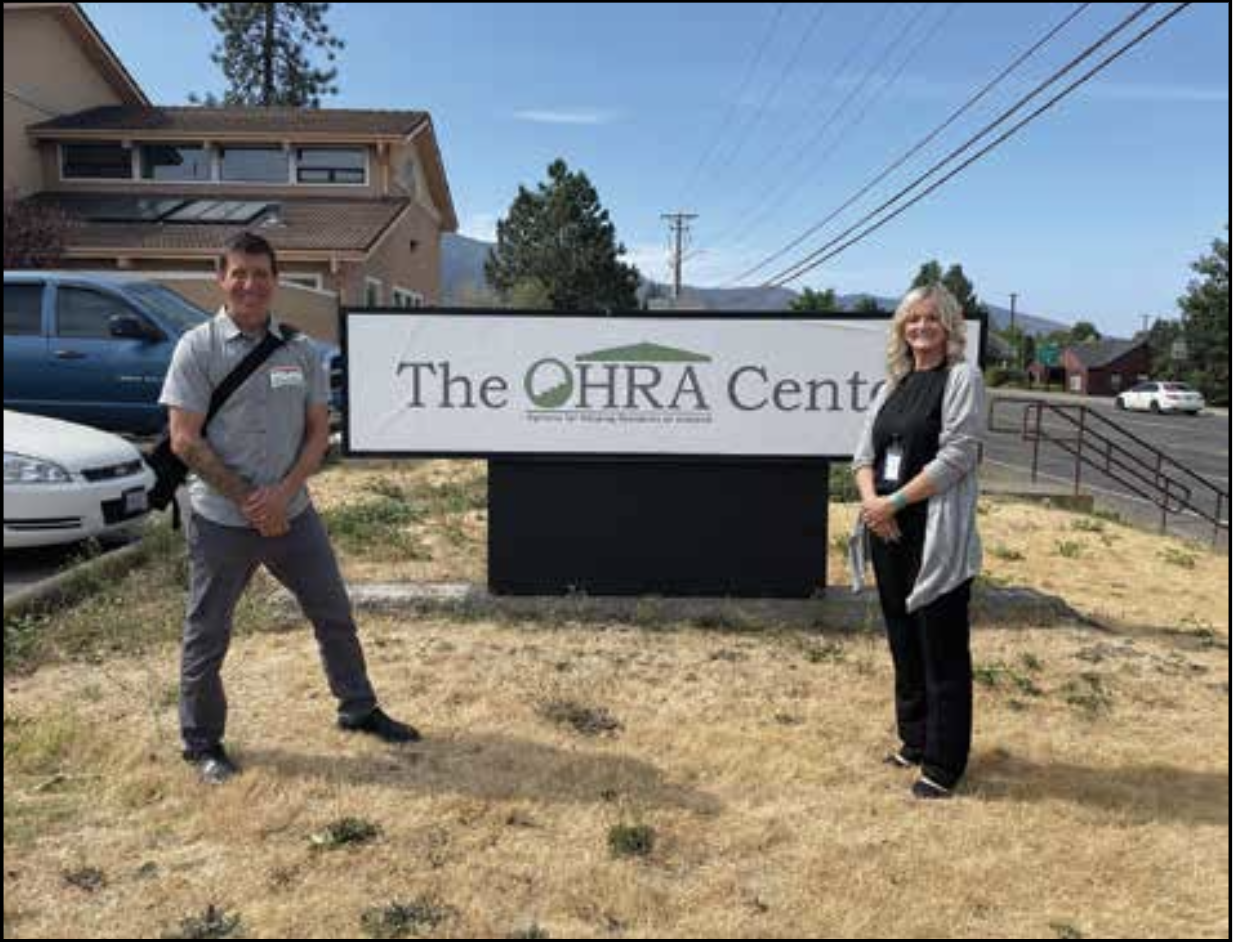 Eric, you have always made a huge investment in people within your business True South Solar and our community. Please talk more about your value of community.
You bet. Many of us Ashlanders have "invested" to live here because it's so special. I moved here in 1992 when my parents dropped me off at the dorms to attend the university and I've been here ever since. I recall the surprise in my parents' voice when I told them I wanted to stay in Ashland that first summer and not move back home to Portland. Myself and a few buddies found a place to rent, and we all had fast food and gas station jobs to make it work. It's been a long, curvy road to get from that first year in Ashland to where I'm at now — but the journey is incredible… and it's worth it because I'm still loving it here.
Ashland needs us to invest more into its future. I fear that if we don't, we won't have that competitive edge that keeps people here. Utilities like water and renewable energy need to be expanded and be climate adapted. Business resources like high speed internet needs to be prioritized. And we also need to accommodate more indoor recreation opportunities for swimmers, children, elders, and everybody during smoke seasons. We also need more outdoor recreation like mountain biking parks and trails close to town. And won't it be nice when we find community solutions to bring more people and occasions together for celebrations in our parks and open spaces?
Eric, what does sustainability mean to you and how do we as a city pull forward into taking responsibility for our future well-being?
Sustainability means supporting each other, our environment, and our economy. Our city is an incredibly complex system with lots of opportunities to invest in more sustainable practices. I'd like to see those future investments support people, business, and the planet. 
As a small business owner, you have worked hard to always be a part of our community. Please say more. 
At True South Solar our mission is: "Solar on every roof, and best jobs ever!" When we're installing solar with living wage jobs we all win. No matter where we're installing, or for whom, we're making the world a better place by taking coal- or gas-powered electricity offline. 
And when the team is getting paid a living wage they can invest in their quality of life to better themselves and their family. Everyone is a winner; people, environment, and economy. 
And when the city invests in itself, everybody wins. Citizens benefit from better living and resiliency. Tourists find better accommodations, have more fun, and return raving fans. City workers get to go work in living wage jobs. Contractors win business and the economy grows… It's a wonderful cycle. And it's why we pay taxes and fees; for better living in Ashland!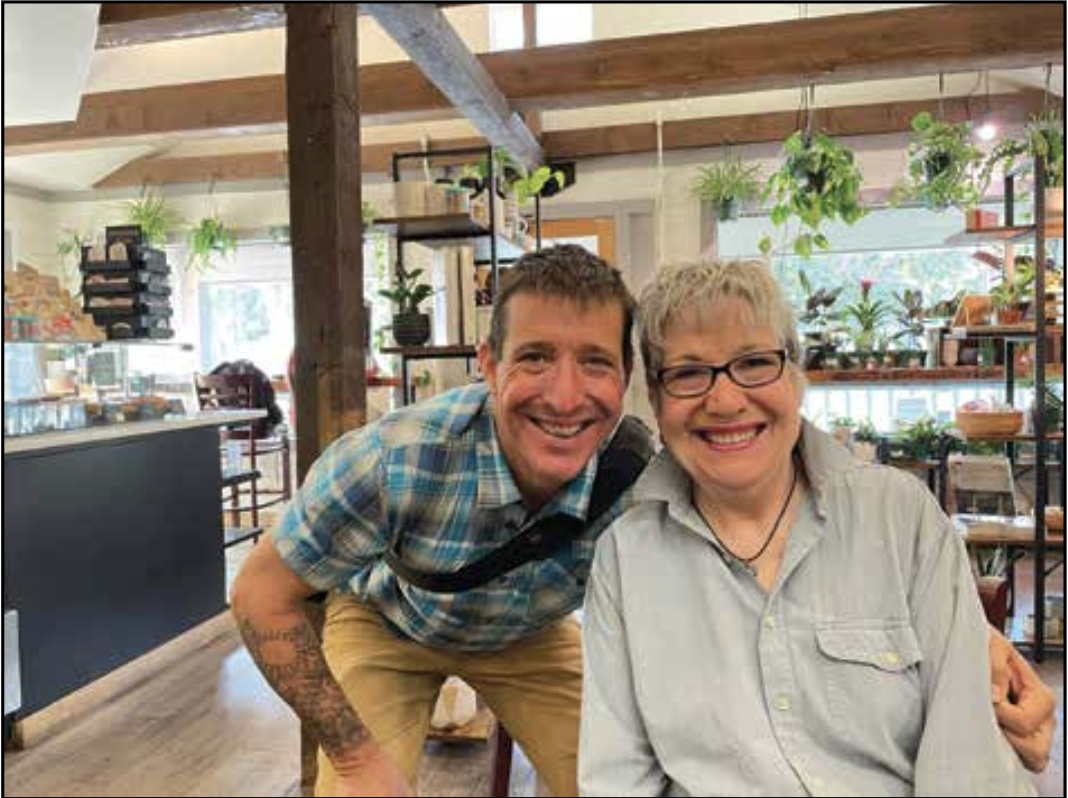 In closing, what do you have to say to voters?
Please vote November 8th! And don't forget to vote all the way to the bottom of the ballot to include City Councilors. Thanks for caring enough to read this article and learn about the candidates. 
Please check my website EricInAshland.com for more information on the campaign, to donate, or send me an email. I'd love to hear from you.
Eric, I would like to thank you for stepping up to take leadership in our community. I know win or lose you will continue to give your best to Ashland for that I thank you and recognize you. 
Thanks Shields. I appreciate the opportunity. And thank you for all the years of the LocalsGuide keeping us connected.
Remember to Vote:
November 8, 2022
Learn More:
Eric Hansen for Ashland City Council
541-842-0020