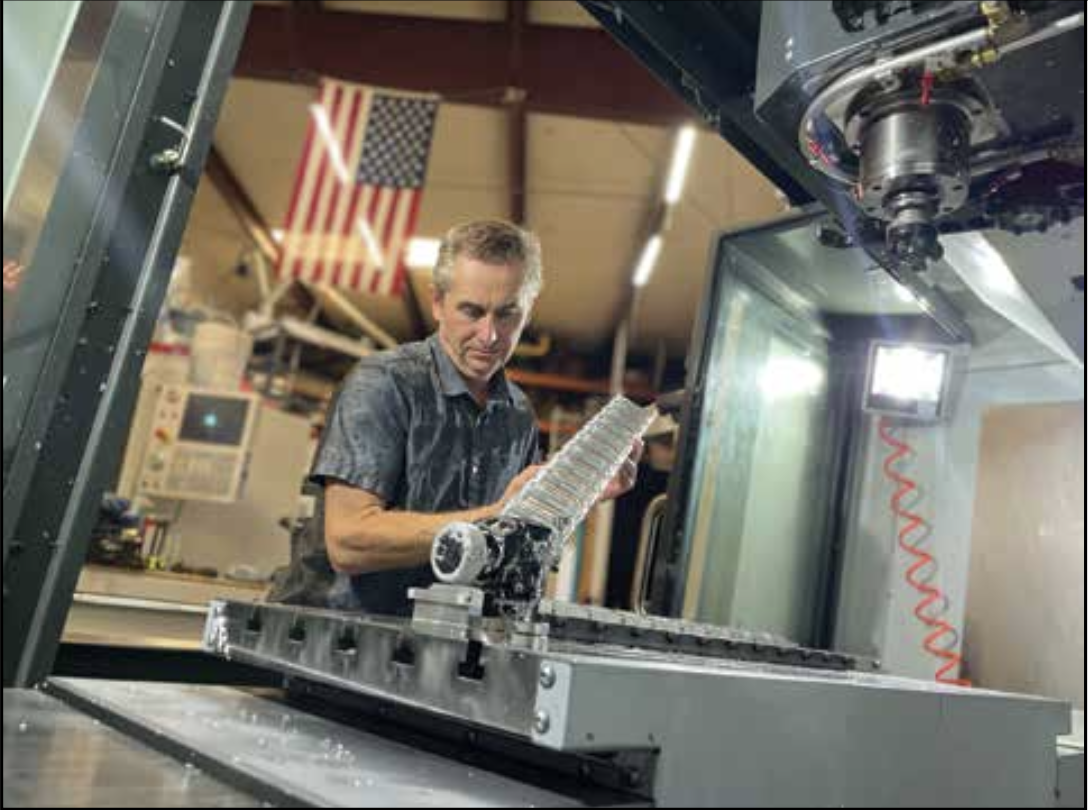 Interviews
Tobe Zane – AKEENi – The World's Coolest Wallet – Made in Ashland
Ashland plays host to such a rich and diverse community of people. Interesting entrepreneurs, business owners, visionaries, innovators, and leaders live quietly beside you, sharing their gifts from our small little town out into the world at large. One such individual is Tobe Zane, mechanical engineer, inventor and creator of a world-renowned product, a 100% metal wallet called the XSTO wallet. Tobe called me two months ago with an interest in sharing his story in the LocalsGuide and as a way of reaching out to connect with the community. He then immediately sent me a wallet. Two months later, I have ditched my leather wallet. I am now fully on board and behind the XSTO wallet. It is small, sleek, perfect, and it's made in Ashland. I called Tobe back to put together this profile piece. During our talk, we discussed several ideas on how to share and broaden the reach of the XSTO. One such idea that Tobe proposed was to gift some wallets to individuals in our community who have gone above and beyond in helping our town be the awesome place that it is. I liked the idea. Read on and learn how you can get behind the project. 
Tobe, thanks for reaching out to me to share what you are doing here in Ashland… Great product, great idea, and good vibes!
There are not many items that people interact with multiple times a day. Your wallet is one of those items. Our success is built on developing and manufacturing EDC "everyday carry" that is far beyond our customers expectation. 
Tobe, originally you had started your business in Redding, CA, but were forced to move due to fire. You chose to move to Ashland. How did you choose to move here?
Ashland was my family's getaway location for many years before our move. We loved the feeling of being immersed in nature with beautiful views in every direction. We also felt accepted by the diverse group of people that live and vacation here. Ashland is a place where you can be yourself and live your dreams. My wife and I's 30th anniversary came, and to celebrate our significant milestone we decided to rent an Airbnb in Ashland for the month. Although most of the world was shut during the pandemic, we found the opportunity to spend our days discovering the vast wilderness that defines this special place. Those days flew by and as we felt our Ashland adventure coming to an end, going back to our previous reality in Redding didn't seem like something either of us wanted to face. 
We decided to extend our stay and this laid the foundations for our Ashland home. Transitioning a business, careers and teens was no cake walk, but step-by-step we made it happen.
We faced significant obstacles in Redding due to the devastating Carr Fire. My business, our house, and all our possessions were lost. My family was faced with a surreal nothingness, and a huge rebuilding process lay ahead. I tried to deal with this loss by keeping my mind busy during the months after the fire in an effort to reestablish my business. The period following was difficult for me to come to terms with what my career actually was, perhaps one could say that I had lost a piece of who I was in the fire as well. I had spent the previous 2 decades designing complex automated machinery. The thought of rebuilding what we had lost seemed almost insurmountable, so I decided to start smaller with a passion project that I embarked on in the weeks before the fire, a small aluminum wallet. 1460 days later, this somewhat bizarre personal mission of creating the world's most efficient, user-friendly wallet continues.
Tobe, the XSTO wallet is completely made here in Ashland. Tell us a little bit about the concept, design, and process of creating this wallet.
The entire journey began with a small leather wallet that was gifted to me. I liked the idea of carrying a minimal amount of items, but the design and feel of this wallet proved to be cumbersome and inaccessible. I was frustrated on numerous occasions when trying to pull credit cards and cash from that leather strong hold. Being the optimistic person that I am and considering my aerospace engineering background, I figured that it would only take a few days to develop and machine my optimum wallet. These optimistic thoughts couldn't have been more off base from reality, and I am still left today, working to not only solve this problem for myself, but for the rest of the wallet world. 
There are not many products that are actually 100% created and made in the USA, let alone Ashland. I can attest that every product that bears the AKEENi name is made in our small manufacturing space at the east end of Ashland. Our team of four dedicated individuals manufacture, market, and fulfill every piece of every order. If we don't make it here, we don't sell it. The XSTO wallet is precision machined from a single piece of aerospace-grade aluminum. 
Our carbon fiber accessory components are laminated in custom fixtures that I designed and built in-house. 
Many of the machines and technology we use were also developed here at AKEENi. There are no shortcuts to producing the caliber of products that we stand behind. One could say that we are completely hands on!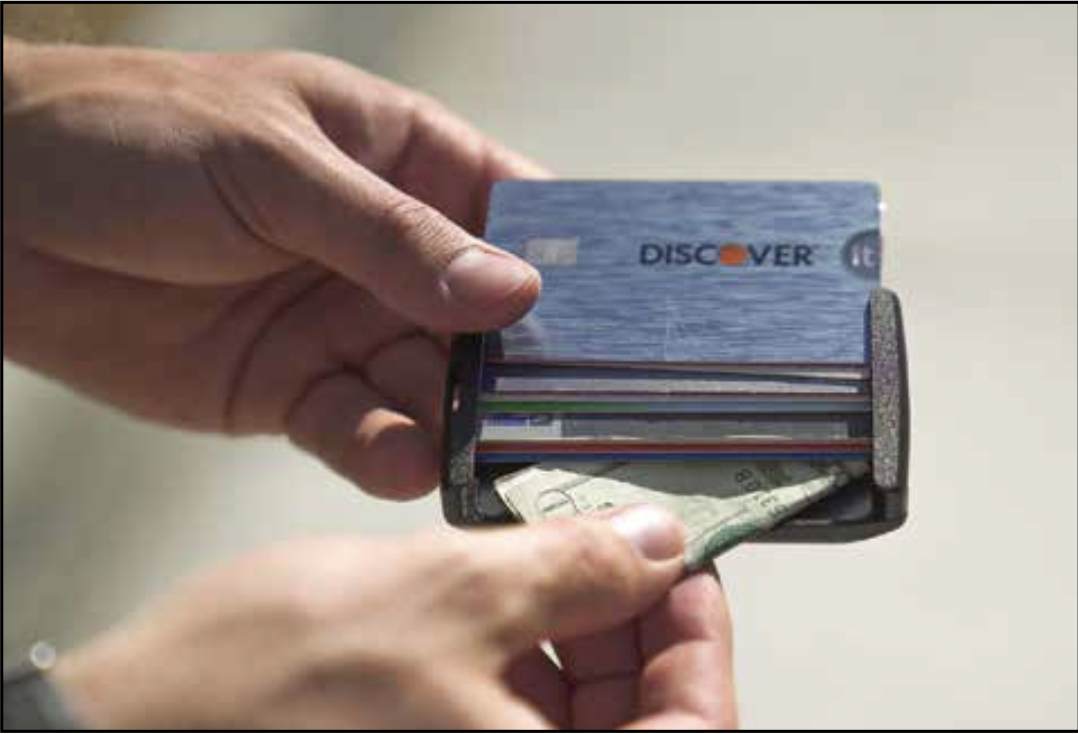 You have set up shop and are selling wallets all around the world. What locations have you shipped to this week?
This week we have sent XSTO wallets to many countries around the globe, including but not limited to Italy, Germany, Bolivia, Australia, Sweden, Malaysia, Hong Kong, the UK, Canada, and, of course, the United States. Overall, we have sold our wallets to 106 countries. Often, when looking at the shipping label, I have absolutely no idea where in the world (literally) the XSTO is going. My geography knowledge is somewhat lacking, resulting in the use of Google Earth and the delivery address to track down the final destination. One such instance this week was a wallet that we sold to Maputo, Mozambique. It is sales like this, to destinations worldwide, that motivates the team and I, proving that we truly do have a special product.
You receive all sorts of feedback on the product. What have been some of your favorite things that have been said?
Following are a few of the over 3000 reviews that we have received. I am continually amazed at the in-depth feedback that our customers provide, and the support they have for our product.
Precision-Engineered Wallet for Everyone

This wallet is absolutely fantastic. With the carbon fiber upgrade it looks just as good as it functions. If you are looking for a smart-looking wallet, fit for every occasion, then look no further than the XSTO.
—-
LEGIT
I haven't tried other minimalist wallets. But I did do a ton of research on them. It was down to this or one other brand. XSTO won out, and I'm glad I went with XSTO! Solid build, the cards lock in with an audible click and feel. Holds more cards than advertised size. I also like that your money is hidden under the cards unlike other clip style wallets. The only downside if you want to call it that, is that it's so compact in size and shape, I often forget I have it on me! It easily fits in my front pocket.
You can sit and stand with it there and not feel it at all. So I keep thinking I left it somewhere or something. 
Like I would have with my Costanza-sized wallet of old. I'll never go back to normal wallets again. 
Get it, you won't be disappointed. Highly recommend the card plate and card cover as well. They hide everything and help lock in your cards.
—-
FRONT POCKET FREEDOM
I spent a month researching minimalist wallets and chose the one with the absolute best form, fit and function, the Akeeni XSTO in blue. Most leather wallets and some metal ones are thicker empty than the XSTO. Then you load them with cards, or strap cash to the outside and squirrel away important papers. But not with the XSTO, it is amazing how compact it is and yet it can "stow" everything I need. All the cards lock in place, your cash is secure and out of sight "inside" the wallet. I also use the business card slot to stow my COVID Vaccine card (folded) and heart stent medical card protected by the awesome carbon fiber cover. Akeeni also provided outstanding customer service. I placed my order late Saturday afternoon, they mailed it within an hour, so it could be delivered without delay.
—-
WELL-DESIGNED, WELL-MADE WALLET THAT HANDLES EVERYTHING WITH A SMALL PROFILE
I was skeptical that an all-metal wallet could be light-weight, hold cash, all my credit cards, and business cards, and keep a small profile in my pocket. After all, none of the other metal wallets from various companies met these criteria. Well, I bought a 10-card black XSTO wallet, with a carbon fiber business card cover and the front cover plate in black, and I can tell you that AKEENi and the XSTO wallet have made a believer out of me. The wallet arrived in perfect shape, in a nice box with helpful, yet concise instructions about how to load the wallet and how to fold currency to fit it in the space allotted. The carbon fiber business card cover adds a snazzy touch to the black finish, and I appreciate that AKEENi included the original black plastic business card cover in the box as a spare. The black finish on the wallet is perfect in being finger-print-resistant and durable. I have seven cards in the wallet now, with the front cover plate installed – and it just works very well. I am still developing my technique in extracting credit cards from the middle of the stack, but I'll get better at it. The ten-card wallet doesn't feel bulky, uncomfortable, or too heavy in my pocket, which attests to the quality of the design. I am using the lanyard hole with a mini-paracord that has glow-in-the-dark streaks in it, and it wears well around my neck when hanging from the lanyard. This thing just works. It is a major investment, as it isn't cheap, but I expect it to last. All in all, I'm very pleased with my purchase and can recommend this wallet.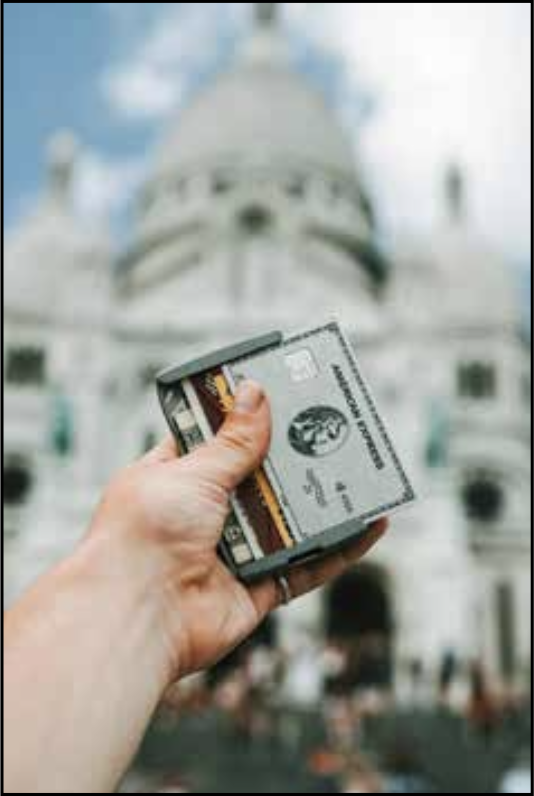 Tobe, I´m glad you sent me a wallet to try out. It really grew on me. 
My design style requires a huge amount of tactile interaction with many prototypes. Infrequently does an engineer hit a home run on the first effort. There are nuances in a design that are only discovered and solved through trial, error and time. The XSTO is actually a 6th generation AKEENi wallet. Our previous iteration and the first wallet that we mass produced and sold, the STOW wallet, was the 5th generation of this same process. A select few people experienced the first 4 generations, and their feedback motivated me to continue the design process. Often, I have the opportunity to take customer support phone calls. These conversations are crucial in taking our products to the next level.
Tobe, as a mechanical engineer you have designed all sorts of cool stuff in your career. What are some things you have designed and what do you enjoy the most about the design and product creation process?
I have been involved with numerous noteworthy engineering endeavors during my 34-year freelance engineering career. One of which was a 2/3 scale mockup of the popular ride Soarin' located at Disney's California Adventure. 
This involved ramping up a large format projector to run at twice its intended speed and simulating flight using a large man lift within the confines of a dome theater screen. Following an all night effort and just moments prior to a large show-and-tell event with the Disney crew, some major wrinkles got ironed out and the event came off without a hitch. 
My time developing and producing automated equipment for the aerospace industry was also fantastic. It is truly fulfilling to observe a dedicated piece of automated equipment that you designed and built completing a task 24-7, year after year. One specific instance came while delivering a new piece of equipment to a facility in El Segundo, CA. Glancing around while entering the location, I had the realization that every piece of equipment located in this multi-million dollar manufacturing building was designed and built in my small discrete Redding shop. 
I absolutely love the "aha" moments during the design process, when the design solution simply materializes in my mind. I never know when or where the solution will develop, but most of the time it happens while taking a break, hiking in nature, or in the shower. 
After years of persistent effort I "earned" a degree in Mechanical Engineering. This was not an easy task for me. I never considered myself a good student. This belief was established during my elementary years and has stuck with me to this day. The only place I ever felt comfortable and safe at school was in the shop classes. Wood and metal shop was my sanctuary. At that time I didn't know that I was gifted by having dyslexia. Dyslexia is not at all helpful within the academic world, rather it shines brightly when problem solving in the mechanical realm. I have an innate ability to flip and turn my mind's images while considering complex mechanical solutions.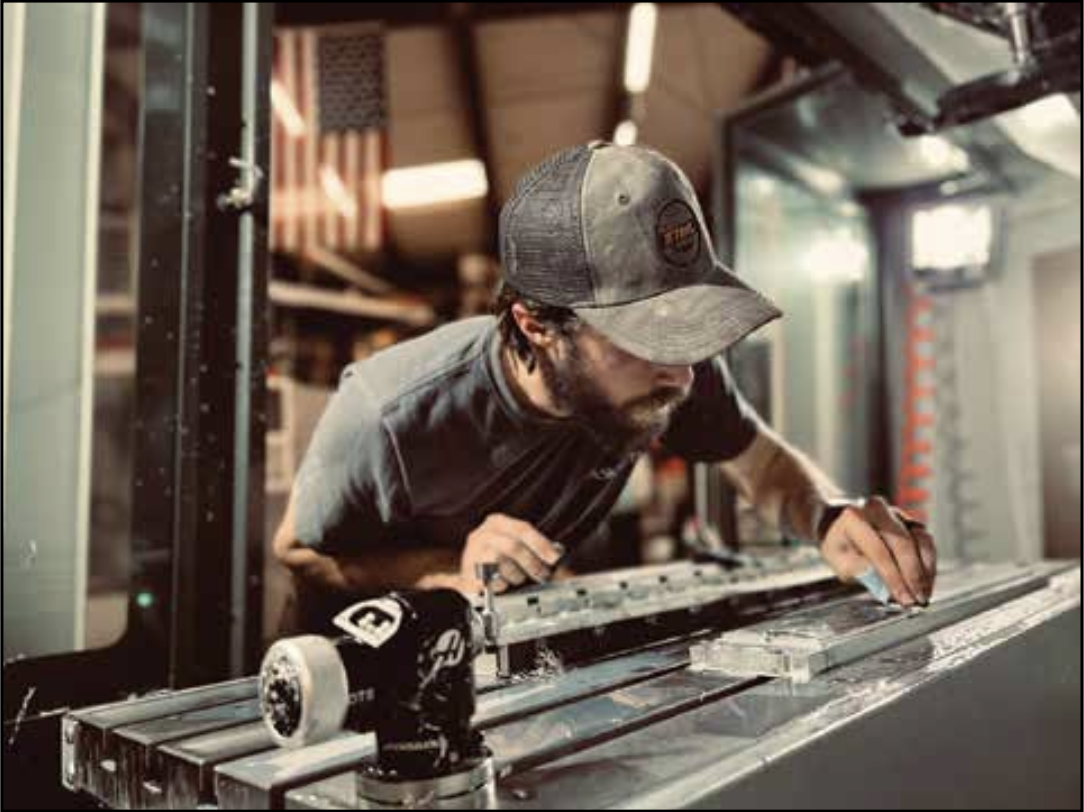 Tobe, tell us more about the features of the XSTO wallet that make it unique.
The XSTO provides fast, fluid access to credit cards, cash, business cards, and miscellaneous paperwork. Simply put, it is a full function wallet in a small package.
The XSTO functions the same for both left- and right-handed people due to its ambidextrous design. No matter how you pick up your XSTO all functions remain the same. There is no reorientation required, just pick it up and use it. What surprised me most about the product is that it is being embraced by all genders and virtually every age group. A key feature for people with limited dexterity is that the credit card access is a push function rather than a pull function. Our main complaint regarding the XSTO is due to its small size, people tend to lose it in their pockets. You have probably experienced that knee jerk reaction, where is my wallet? Our newest XSTO AirTag Ready answers that question. 
You then just released another version as well and you can get the XSTO in a variety of different colors?
The AirTag Ready XSTO just released this month. It has the same flawless functionality as the XSTO but incorporates an Apple airtag into the design. The AirTag helps in tracking and notifying you of your misplaced wallet's location via your iPhone. This AirTag ready option was strongly desired by our existing customers and we met the challenge. It has proven to be well received. 
Many of our customers take advantage of our unique ability to laser engrave complex images and logos onto the face of their XSTO. This personalization really completes their EDC and takes it to a whole new level. 
Tobe, for our giveaway, you are giving away seven XSTO wallets to awesome citizens in our community. Tell us about these types of people and how the readers can nominate someone they know to get a free wallet. 
We are looking for people behind the scene that consistently give their time and knowledge without much recognition. These people are the ones that take care of the details so that our community can thrive. People that care enough for others to look beyond themselves. Just email us at support@akeeni.com with who and why you believe they should be acknowledged. We will then print a few next month to share with the community and also hook them up with the world renowned XSTO wallet.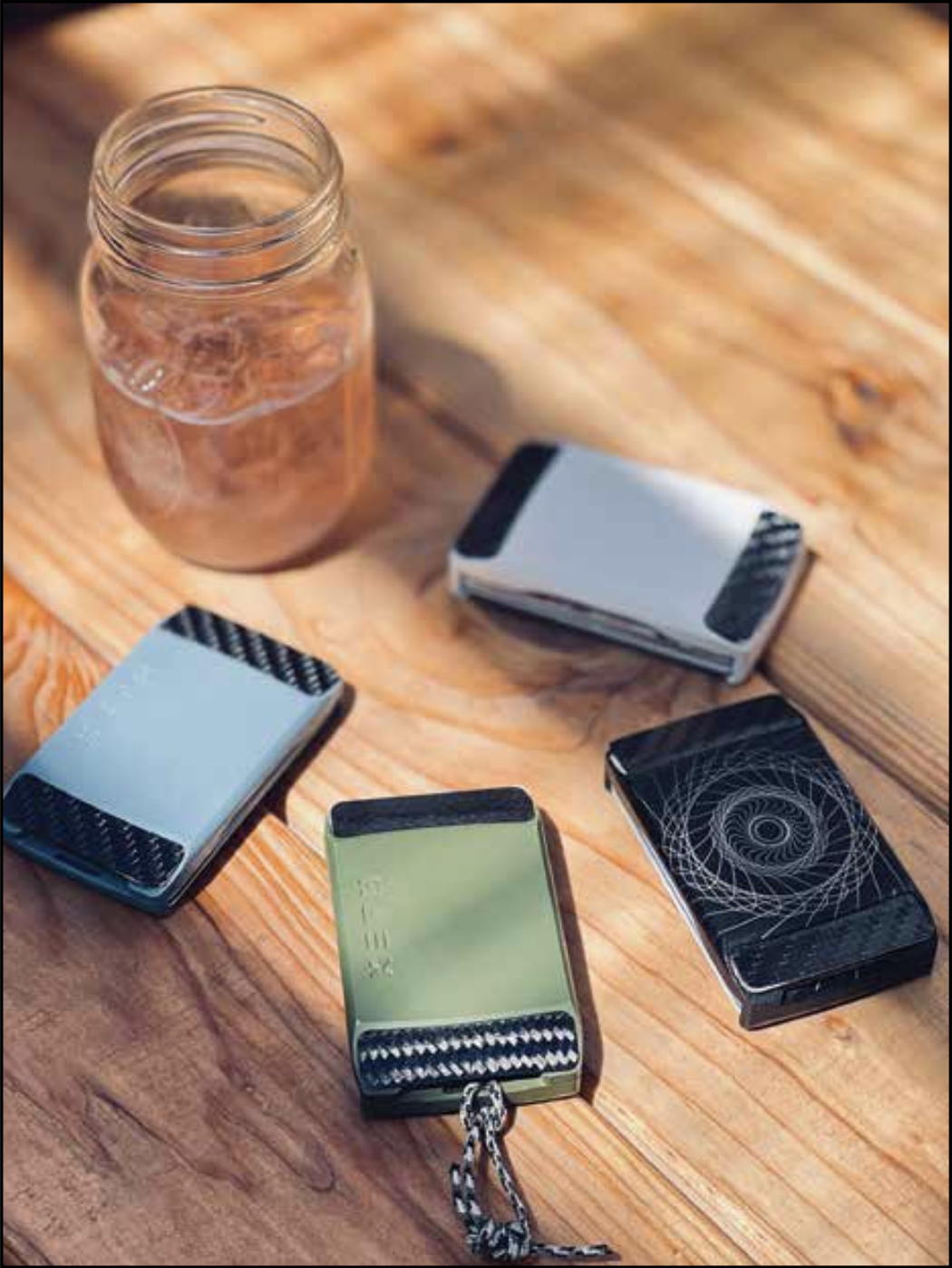 Tobe, thanks so much for sharing your work with us here and proposing this great community project for us to collaborate on together.
You bet! My desire in completing this interview and the AKEENi giveaway is to further integrate into the Ashland community. I absolutely love to shine my unique light into the educational system. It is awesome to interact with struggling students and sometimes help them find their way. Mentoring and coaching groups of children in problem solving competitions has been a huge part of who I am and I look forward to those opportunities in the future. I invite anyone interested in learning more to please reach out to me. 
Learn More:
akeeni.com
818-952-6671
support@akeeni.com