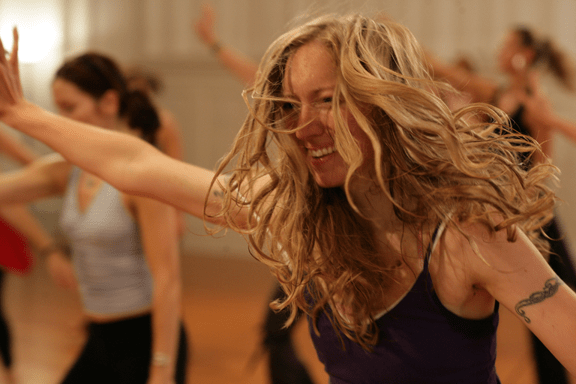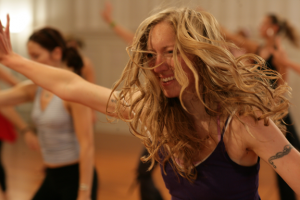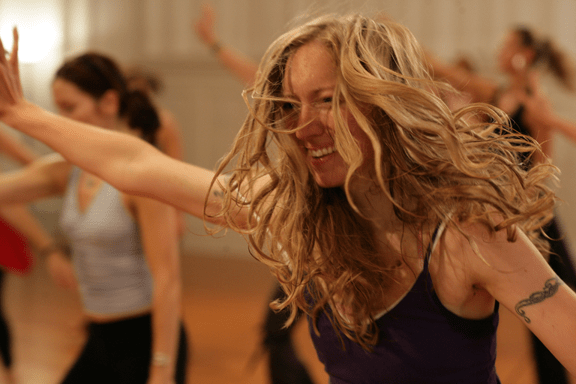 On Sunday, February 24, holistic physical therapist and Nia Black Belt Training Faculty Rachael R. Resch offers a free Nia movement class, followed by wine, snacks and a Q&A about the Nia White Belt trainings. The event takes place at The DanceSpace, 280 E. Hersey, #10, in Ashland, 3:30-5:30 pm.
The Nia White Belt is the first level of a five-belt training series that offers a body-centered practice of healing, wellness and fitness based on the philosophy of the Joy of Movement. The White Belt trains people to teach Nia or to deepen their personal somatic practice. This training is appropriate for all ages, fitness levels and professional backgrounds.  50 CEUs available for PTs, OTs, LMTs and DCs.
The Nia Technique® is a sensory-based movement and lifestyle practice for all body types, from the desk-bound to the athletic.   Developed in 1983 by Debbie Rosas and Carlos AyaRosas, Nia is based on the joy of movement.   Nia blends nine specific movement forms from dance , martial arts and healing arts, such as modern dance, Tai Chi and yoga to integrate body, mind, emotions and spirit through movement.  Today there are over 2300 Nia teachers in 49 countries.
Rachael Resch, MS PT, LMT, is a certified Nia Black Belt instructor, Nia Training Faculty and owner of Synergy Physical Therapy in Ashland.  She holds degrees in science, religion and dance, and since 1978 has studied with leading teachers in mythopoetics, somatics, energetics and the arts.
For more information, contact Rachael Resch at (541) 488-1192 or www.NiaNow.com/RachaelResch.