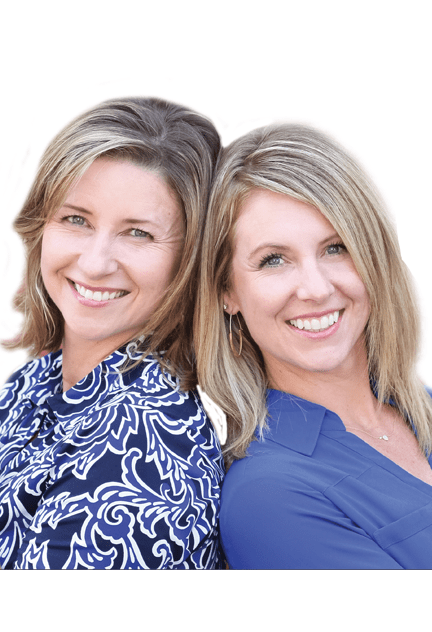 If I had to guess, our team shows over 300 homes a year. As we walk through properties, whether we are previewing them for clients or showing them to the potential new owners, there are definitely a few things sellers can do to set their property apart from their competition.
We are always surprised when we first meet with sellers that their first instinct is to pull down all the personal photos and kids paintings. Sure, it might be what HGTV tells you to do but in our experience we find more often than not, buyers want to know your "story" and get a sense of who has lived in the home. They love to see a family has been raised there or that a marriage continues to thrive. Don't get us wrong, they don't want to see the kids' boogers on the wall but they do like to know the house holds good vibes and positive memories. We are often asked by our clients, "Why are they selling?" Buyers ask this question in order to get a feel of the history of the home. And this questions pops up from the most spiritually in-tune people to those who don't "believe in that stuff."
It goes without saying it is important to have the house in order and thoroughly cleaned for showings. However, we have had clients professionally shampoo carpets a few days before a showing and unfortunately the smell it leaves behind is very unpleasant. Many times the deepest layer of pet and life smells are brought to the surface so we recommend having the carpets shampooed a few weeks before you hit the market giving it time to really air out. Speaking of smells, lighting an airy fresh candle (and blowing it out before you leave) is also a great idea, but be sure you don't pick something that is obnoxious and leads the buyers to believe you are trying to mask something else. We would encourage you to avoid the plug in type air fresheners, as they are really difficult to regulate and often overwhelm the senses. How a property smells directly impacts buyers right as they walk through the door. We have had clients turn around as soon as they set foot in a home based on the smell. In some cases it's been horribly offensive and in others it was just overwhelmingly sweet.
Knowing many buyers purchase on emotion, we recommend a few fresh flowers in and around your home. Consider planting a few in colorful pots on a back or front porch, and you might even pick up a bunch at your local growers market for the kitchen table, bathroom counter or bedside table. They don't have to be expensive, just eye catching and fresh. If you are lucky enough to have a colorful garden, cutting a few stems from your own collection is also a nice touch.
Our best advice…? Have your local real estate professional walk through your home before you make too many changes. We have received phone calls after clients have made expensive changes, only to deliver the bad news that they probably won't have a good return on those investments. We usually only encourage clients to make certain changes when the return on the dollar is strong. It doesn't make much sense to spend a dollar only to get a dollar back. It increases your financial exposure and in most cases, requires you to price higher than you may have been able to, just to be "even."
It's important to make sound investments, especially if you considering selling in the near future. Fortunately for any of our local home sellers, there is a vast array of qualified brokers who can guide you on market trends, buyer appetite, and help you decide what is the best approach to getting your home market ready.