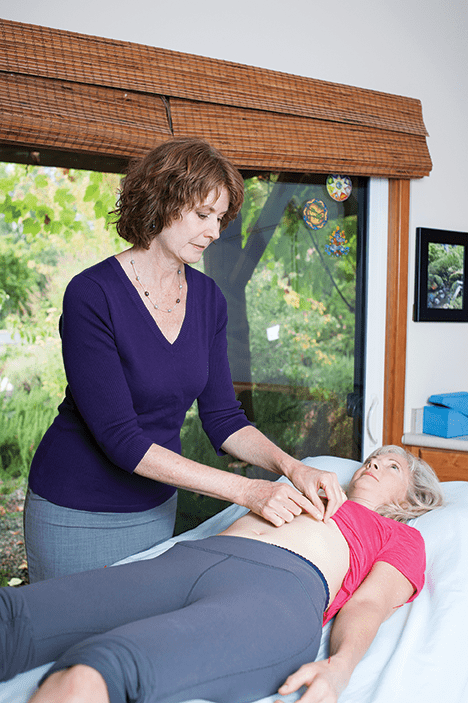 Mint Sun Tea
Mint cools the whole body.
• Filtered Water
• 6 Organic Mint Tea Bags
* My favorite is Numi's Moroccan Mint
      • Gallon Glass Jar with Lid
Fill jar with filtered water. Add tea bags. Close lid. Set in sun for 2-4 few hours to steep. Remove tea bags, and refrigerate. Summer is the only time of year to drink cold liquid, as opposed to room temperature or warm. Though even in summer cold drinks with meals impair digestion. Always use filtered water for drinking or cooking. The chlorine in unfiltered water is a hormone disruptor. Never ingest distilled water because it leaches minerals from your body.
Frozen Grapes
A great treat instead of popsicles.
Place in freezer bag and freeze.
Eat frozen foods as an occasional snack, away from meals.
Chicken Thighs
I use the left over chicken, collagen, and fat for many other
recipes. Collagen is found in bones, ligaments, tendons, muscles, skin, blood vessels, teeth, and intestines. Eating collagen supports all of the above. Good fats, including animal fats, are the building blocks for hormones, help stabilize blood sugar, and are essential to brain function.
• Organic Chicken Thighs
• Garlic Powder
• Curry Power
Wash off chicken thighs. Do not dry. Put in baking dish with about 1/8 inch of water. ( I like glass baking dishes). Sprinkle liberally with garlic and curry powders.
Bake at 350 for 40-50 minutes, until knife stuck in thigh slides in easily.
Use the liquid in pan, over sautéed or steamed vegetables, for stir fries or other recipes. After refrigerating the liquid, the collagen will become gelatinous with the soft layer of fat on top.
Pink Salad
Equal amounts of the following minced:
• 1 Carrot
• 1 Celery stalk  (Celery is good for Blood Pressure)
• Beet, one small beet, or a piece of a large one
(Beets thin Bile and aid Liver & Gallbladder break down fats.)
• Pea Pods a handful
• Daikon  (Daikon aids in digesting fats)
• 1 Red Pepper
Can Also Add:
Cabbage, green onion, red onion, or any other vegetables, jicama, nuts, seeds, fresh or dried fruit* and/or minced up cultured vegetables. Two of my favorites are Pickled Planet's Dill e Gent, which has a nice dill flavor, and lil' Kim Chee, not too spicy but lots of flavor.
*Granny Smith apples help attract positive bacteria in the gut.
If using raw kale, or spinach it must be massaged for 5 minutes, or lightly cooked. Dark green leafy vegetables, like kale, chard, or spinach are our best source of easily digested calcium. But if not 'predigested' by cooking or massaging we lose, as opposed to gain, calcium from our bodies.
For a Wrap:  Sprinkle Pink Salad over a Spelt Tortilla spread with Humus, or a mixture of 1/2 Organic Refried Beans and half Organic Salsa. Add mixed greens and roll up.
For regular salad:   Place Pink Salad over mixed greens. Use cultured vegetables, instead of salad dressing, for great flavor, and to improve gut flora.
Chicken, Turkey, Egg, Salmon or Tuna Salad
Mix protein of choice with Pink Salad, organic mayonnaises, curry, ginger powder and minced cultured vegetables. Can add dash of cinnamon, cardamon and nutmeg. I use half mayonnaise and half chicken fat and collagen, from when I bake chicken thighs. Add sea salt to taste.
Use over mixed greens or wrapped, with greens, in a spelt tortilla.
Summer Cucumber and Tomato Salad
Cucumber, any variety, peeled and sliced thin
Small Red Onion, sliced thin
Large Heirloom Tomato, sliced then cut in bite sized pieces
Picked Planet Brine, enough to cover other ingredients.
My favorite for this recipe is Dill e Gent brine. You can buy bottles of just the brine. Both cultured vegetables, and the brine they are made in, are excellent for gut flora. A shot of brine or heaping tablespoon of cultured vegetables, three times a day, is less expensive and more effective than Probiotics.
Pour enough brine to cover the mixture of cucumbers, red onion and tomato. Place in large sealable glass container. This can be stored in the refrigerator and consumed a bit at a time. Best when made the day before planning to serve. Use as a side dish or over a mixed salad to provide a type of dressing.     
Salmon Cakes
(a great way to use left over cooked salmon)
When I cook Salmon, or any protein, I cook extra to use for quick meals or in other recipes.
• Cooked Wild Salmon: about 1/2 pound (Never buy Farmed Fish)
• Curry Powder                     liberally sprinkle on Salmon before baking. (Curry contains turmeric which is good for detoxification and inflammation.)
• Garlic Powder                    sprinkled over fish.  (Garlic is anti-viral, anti-bacterial and anti-fungal)
• 2 Large Organic Eggs
• Japanese Sweet Potato, 1 small or 1/2 large  (can substitute sweet potato or yam)
• Red Pepper,                    1/8 to 1/4 cup minced, depending how much cooked salmon you have.
• Green Onion,                               1/8 to1/14 cup minced
• Yellow Onion,                              1/8 to1/4 cup minced
• Whole Grain Mustard               1 Tablespoon
• Mayonnaise                                 1/8 cup
• Chicken Fat and Collagen       1/8 cup  (Increase mayonnaise to 1/4 cup if omitting collagen and fat.
• Additional Curry,                        1/4 teaspoon
• Coconut Oil for cooking Salmon Cakes.
Peel Japanese (also called Oriental ) sweet potato. Cut in small pieces and boil or steam until soft. Let cool and mash. Beat eggs and sweet potato together until smooth. Add additional ingredients and mix well. Should be enough eggs, to stick everything together. If not, add another egg. Grease stainless steel muffin pans ( available at CoOp) with coconut oil. Fill mixture evenly to top. Spread flat across the top of the muffin cups so there's a flat bottom when turned upside down to serve. Cook in 350 degree oven for about 20 minutes; until an inserted knife or toothpick comes out clean. Or, form mixture into patties and sauté in coconut oil until brown on each side and firm when pressed with spatula.
Top with Pickled Planet's lil' Kim Chee, or other shredded cultured vegetables.
To take on picnics or car camping, cool completely and loosen but leave in muffin tins. Place trays in a large zip lock bag and place in ice chest.
Tostadas
• 1 can organic Refried Beans, black or pinto
• 1 jar organic Salsa, Check ingredients. Get kind without sugar.
• 1 Ripe Avocado, cut in small pieces, or mashed
• Pink Salad
• Mixed greens or shredded lettuce
• Brown Rice Tortillas
Bake Brown Rice Tortillas in 350 degree oven until light brown. Watch carefully, tortillas are easy to burn.
Mix Refried Beans and Salsa.
Spread bean mixture over crisp, baked tortilla.
Top with thin layer of mixed greens or lettuce. Sprinkle with pink salad. Or take a potato peeler and shred carrot, beet, and daikon on top of greens. Add minced pea pods. Top with Avocado. Can use organic humus instead of bean mixture.
Frittata
I cook this in a 12 inch cast iron pan.
Cast iron is the original non-stick cookware.
• 5 Large Organic Eggs
• Onion, any kind, minced
• Assorted Vegetables such as zucchini, summer squash, green onion, spinach, and red pepper. Or use Pink Salad. Can add a large, minced tomato and/or sliced mushrooms when sautéing onion.*
* Tomatoes are a fruit, mushrooms are a fungus. Neither are vegetables.
Grease Pan with Organic Coconut oil.
Beat up 5 large organic eggs, until frothy (lots of air bubbles).
Sauté yellow onion & garlic in coconut oil. Sprinkle with sea salt, garlic and curry powders, while cooking. Can omit sea salt if salt sensitive. If using sweet potatoes, yams, beans, Brussel sprouts or other vegetables that take longer to cook, mince and cook with onions until almost soft. Add other fresh vegetables and immediately pour eggs over vegetables in pan. Put lid on pan. Turn heat, on stove, to low for 15-20 minutes. Or bake in 350 degree oven without the lid 15-20 minutes. Cook until cutting into frittata produces no liquid.
Cut into four servings.
Top with sun-dried tomatoes, organic sugar free salsa, lil' Kim Chee, or other cultured vegetables.   
To clean cast iron cookware, place small amount of water in pan and scrape bottom with metal spatula, to remove any clinging food. Clean with soap and water, or just water while pan is still hot. Place pan over high heat to dry. Remove pan from heat as soon as nearly dry. Lightly oil pan at beginning of next use.
When using a cast iron pan for the first time wash with soap and water. Dry on stove, then oil.
Any Time of the Year Breakfast
Steam or sauté your mixed and pre-chopped vegetables.
Fry, boil or poach an egg, so the yoke is still runny.
Serve egg over vegetables. Break the yolk. Its like a hollandaise sauce. Add a squeeze of fresh lemon and cayenne pepper if desired. After cooking, strew a heaping table spoon of cultured vegetables over the top for flavoring.
Another quick breakfast is whatever protein and vegetables you had for dinner the night before, stir fried with eggs. Add a small amount of precooked rice and you have fried rice. Add precooked yam or sweet potato and you have hash.
How many starches to eat depends how physically active you are, your metabolism, and if you digest starches well. If you want to lose weight minimize or eliminate starches.
Summer Fruit
The hot, dry weather, when local varieties naturally ripen, is a healthy time to consume more fruit. (Check out my article on Damp Foods at Ashland.Oregon.localsguide.com) Fruit, at the end of a meal, can aid digestion. Watermelon cools the body. Just don't eat too much fruit. Vegetables make our body alkaline, fruits and all other food makes us acidic. An acidic environment creates the perfect breeding ground for bacteria, yeast, fungus, viruses, parasites, cancer, and impairs energy and our body's ability to heal.
——-
*If you can tell your body isn't assimilating fats, starches, protein or raw food it could lead to a variety of health problems. So find a practitioner in your area to help you.
*Just went to the Ashland Tuesday market and found a Gluten Free Bakery stand. If you can assimilate grains you'll enjoy their gluten free sour dough baguettes. Keep in mind breads and pastas are more processed and so harder to digest than simple, sprouted and cooked whole grains. Though sour dough bread is easier to digest than yeast bread. Gluten free sour dough bread is lovely for an occasional treat, or can be eaten more often by physically active, slender people, who have strong digestive systems and high metabolisms.      
Health & Happiness,
Nancy Burton, L.Ac. ( Licensed Acupuncturist )