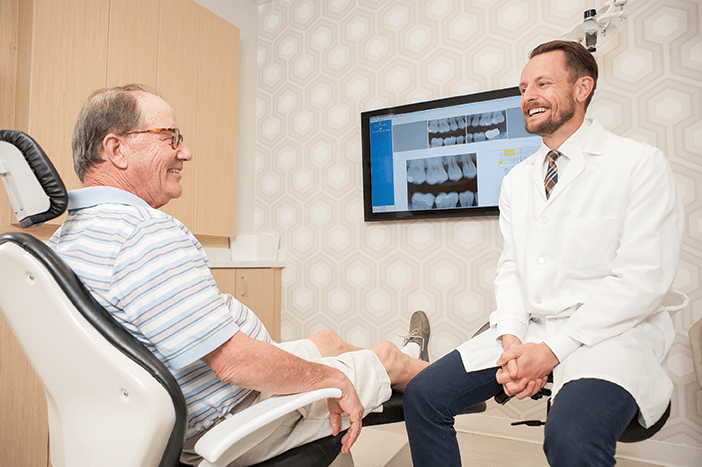 Last month I tried to help answer some common questions surrounding the confusing world of dental insurance. This month I am going to start the discussion of what we,
at Jones Family Dental, do to help navigate the ins and outs of your coverage.
Whether you have insurance or not, we want to make sure you get the best bang for your buck. When insurance is involved accomplishing this can be more complicated. Dental policies are very diverse and despite popular belief, they are not "one size fits all". So it is important to discuss a few ways we can personalize your treatment plan based on your unique policy.
When a patient calls or comes in with a new policy we collect data to enable us to compile information surrounding your specific coverage. Some questions we will need to ask to ensure we reach the correct policy are as follows:
     • Who the insurance company is, including any customer service numbers or addresses?
• Who is the employer or is it an individually purchased policy?
• Who is the policy holder?
• What is the policy ID or subscriber ID number?
• What is the group ID number?
• What is the date of birth for the policy holder including any dependents?
• What is the current address for the policy holder and dependents?
Now at this point we should have the ability to call on the policy and get a break down of your individual group benefits. This step will give us a chance to determine if the policy is in network or out of network based on contracts with our office. We can get more specific details of the policy and all services that will or won't be covered. We will gather items such as maximums and deductibles and frequencies on certain services. We will be able to find out if the policy has a waiting period for any or all services. We can determine any downgrades where the policy will pay less for a procedure and plan for any items that will need a pre-authorization. These details are always estimates however it will ultimately allow us to help get a very close approximate of your treatment based on your exam findings and will help you decide how to best approach your financial responsibility. We will always help map out the best approach to your care based on what we know about your policy to ensure the least out of pocket to you and get the maximum benefits from your policy. Pre-planning helps you get the most from your dental coverage. For example, if your plan provides $1500 of annual coverage starting in January and you need treatment that will exceed this amount, we may be able to prioritize treatment to protect you, stay within your benefit for the initial year and spread treatment over 2 benefit periods to reduce out of pocket expense.
This is just one way that we work to reduce cost and improve benefit utilization at Jones Family Dental. Our next article will continue this discussion regarding further strategies and techniques we use to maximize your insurance benefit.
Sarah Boren is the Office Manager at Jones Family Dental