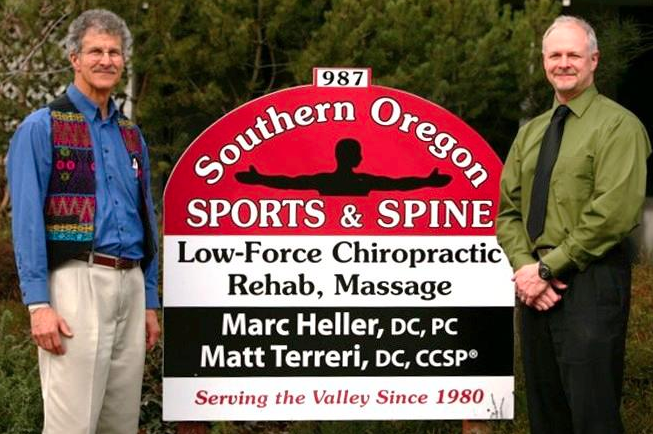 My name is? ?Rachel Knight, and I am a doctor of Chiropractic, since 2012. I have just moved up to the Greensprings area of Ashland from the Davis, California area. I was born in Yreka just over the California border and grew up in my family's home in Scott Valley, so Oregon has always been a part of my life for shopping, recreation and community. I am an alumnus of Southern Oregon University and studied human biology and kinesiology. I then attended graduate school in Portland at University of Western States where I got my degree in Chiropractic in 2012. Following graduation, I traveled the country and Central America a bit before settling in the north Bay Area of California to practice. I loved being a business owner and providing people with low force chiropractic, soft tissue, and movement-based care.
My specialty began when I was in high school; studying sports massage and multiple types of fascial manipulation under a fabulous practitioner who was the reason I made it safely through most of my athletic career and many many injuries. I have been an athlete for most of my life in gymnastics, wrestling, and soccer. Over the years I branched out to rock climbing, kayaking and backpacking/hiking. A traumatic brain injury in college ended my wrestling career and shifted me towards learning how to heal myself and others from difficult starting points. My desire to address healing from the standpoint of soft tissue rehab drove me during chiropractic college. I wanted to learn so much more than joint manipulation and diagnosis. I studied and am currently certified in full body Active Release Technique (ART), Instrument assisted soft tissue manipulation using various tools, including Graston Technique. In the last several years I've added Myofascial decompression using suction cups and some other interesting methods for improving tissue health. Acoustic Compression Therapy using sound waves (pulse waves) is something I began using in practice in 2014. Utilizing this therapy on myself and others has changed the way I see tissue function. I approach treatment very individually when working with patients. I love to get at the root of issues, and really talk to my patients. The goal is to find out why the problem is happening as opposed to just trying to stop a particular set of symptoms. I use movement modification, exercise, and techniques to improve soft tissue health as my starting points. I truly believe "communication is the most important technique." (Craig Leibenson, D.C.)
I am an avid learner. I spend a large amount of my time just reading and learning whatever other professionals are willing to put out there into the world.
I feel so very blessed for the opportunity to work with and learn from my colleagues at Southern Oregon Sport and Spine.