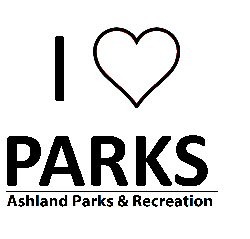 Registration for the 43rd Annual Ashland 4th of July Run is OPEN. This annual run offers a 10K or a 2-Mile Run that is steeped in tradition dating back to 1976! Info and registration at ashland.or.us/JulyRun.
This month will officially kick off summer, but we are already in the early planning stages for our Fall Community PlayGuide. Email dorinda.cottle@ashland.or.us if you are interested in advertising in the autumn guide!
Speaking of summer, check out all we have to offer kids this summer, ashland.or.us/KidsSummer.
Our outdoor Daniel Meyer Memorial Pool is open for the season! View the 2019 schedule at ashland.or.us/Swim. If you would like to sign up for notifications for pool closures due to smoke or inclement weather, text DMPOOL to 888-777. Note: Those who register for swim lessons will automatically receive notifications; however, you will have the ability to opt out.
Did you know we are building a Nature Play Area at North Mountain Park? We believe that Southern Oregon deserves a play-space where children can explore nature in an environment that is comfortable for parents and minimally disturbing to wildlife habitat. Free play in nature increases children's self-discipline, social relations and overall health. Natural play structures support gross motor play and encourage fitness through dynamic, high-energy activity suitable to each child's unique interests and skills. More at ashland.or.us/NaturePlayArea.
This summer, Rock the Knoll – 3 bands, 3 months at the Oak Knoll Golf Course… The Brothers Reed on July 12, East Main Band on August 16, Hog Wild on September 21 – Call 541.482.4311 for more info.
Mark your calendar for the 3rd Annual Bee City USA Ashland Pollinator Garden Tours on Saturday AND/OR Sunday, June 29 and 30, 9 a.m. to noon. Each tour day will feature different locations! Each tour day is only $10 ($15 after June 28). Learn more and register at ashland.or.us/BeeCity.
Happenings in Lithia Park this summer, ashland.or.us/LithiaHappenings…
First Friday Silent Disco in the Park, June 7, August 2, September 6, Oct 4 – 5 to 11 p.m., $5 donation.
2nd and 4th Friday each month, family movies at the Bandshell: June 14, June 28, July 12, July 26, August 9, August 23, September 13, September 27 – Movies in the Park will start at dusk, $5 donation.
Free Lithia Park Nature Walks on Sunday, Wednesday and Friday, 10 to 11:30 a.m. (and Saturday in July and August), rain or shine, through the end of September.
Are you interested in volunteering with us? We are looking for volunteer park hosts for Lithia Park! Contact lori.ainsworth@ashland.or.us or call 541.552.2264.
FREE Disaster Preparedness Presentation at the Ashland Senior Center on Wednesday, June 26, 1 to 3 p.m. To register, please call 541.488.5342 or email seniorinfo@ashland.or.us. In addition to this program, did you know the APRC Senior Services Division has a variety of offerings for those who are ages 50 and up? Info at AshlandSeniorServices.org.
To learn more about APRC visit AshlandParksandRec.org, call 541.488.5340 or visit our Rec office at The Grove, 1195 E Main St – "Fun, it's in our Nature!"