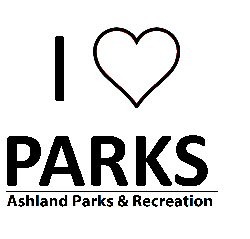 Bring the whole family out to North Mountain Park to enjoy Rogue Valley Bird Day, our own local celebration of World Migratory Bird Day. This year's theme is, "Protect Birds: Be the Solution to Plastic Pollution." Explore the birds of the Park with bird walks, games, bird-calling contests and a live bird exhibit hosted by Wildlife Images. This free event, for all ages, takes place on May 11, 8 a.m.-noon. N MT Park is located at 620 N Mountain Ave in Ashland. Event info at RogueValleyBirdDay.net.
Ready to get your global groove on at the 4th Annual Ashland World Music Festival? This year, in addition to the main event at the Lithia Park Bandshell, we are offering a 4-day weekend of family-friendly-free activities throughout Ashland… a celebration filled with music, dance, storytelling, food and fun! Plan to celebrate the world with us and Rogue World Music:
May 18 – Seven fabulous acts at the Lithia Park Bandshell, 150 Winburn Way, noon-6 p.m. (music, dance and global cuisine and beverages available)
May 16 to May 19 – Associated events at ScienceWorks Hands-on museum, SOU and Thalden Pavilion
Complete event info at rogueworldmusic.org/concerts/awmf.
Get ready to be entertained at the 2nd Annual Southern Oregon Tree Climbing Competition on Sat., May 11, kicking off at 8 a.m. and going all day – This competition will take place in Lithia Park. View complete details at ashland.or.us/TreeClimbing.
Registration for the 43rd Annual Ashland 4th of July Run is OPEN. This annual run offers a 10K or a 2-Mile Run that is steeped in tradition dating back to 1976! Info and registration at ashland.or.us/JulyRun.
Mark your calendar for the 3rd Annual Bee City USA Ashland Pollinator Garden Tours on Sat AND Sun, Jun 29 and 30, 9 a.m. to noon. Each tour day will feature different locations! Each tour day is only $10 ($15 after June 28). Learn more and register at ashland.or.us/BeeCity.
Happenings in Lithia Park this summer…
First Friday Silent Disco in the Park, May 3, Jun 7, Aug 2, Sep 6, Oct 4 – 5 to 11 p.m., $5 donation – ashland.or.us/SilentDisco
Family Movies at the Bandshell, May 10, May 24, Jun 14, Jun 28, Jul 12, Jul 26, Aug 9, Aug 23, Sep 13, Sep 27 – Start at dusk, $5 donation ashland.or.us/MoviesInThePark (Watch for an upcoming survey where you can help us build a list of PG movies!)
Free Lithia Park Nature Walks
And more… Visit ashland.or.us/LithiaHappenings.
Did you know the APRC Senior Services Division has a variety of offerings for those who are ages 50 and up? Info at AshlandSeniorServices.org,  541.488.5342.
To learn more about APRC visit AshlandParksandRec.org, call 541.488.5340 or visit our Rec office at The Grove, 1195 E Main St – "Fun, it's in our Nature!"
Comments