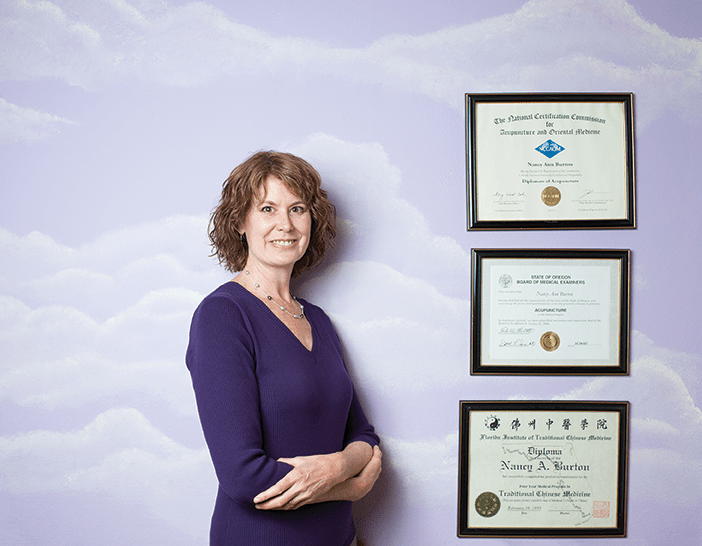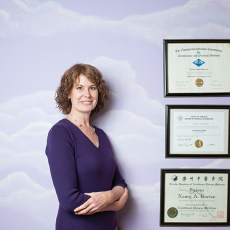 Dear Community,
I'd like to take this opportunity to thank you, and everyone who's been kind enough to let me know they appreciate my articles. Many of you have told me that you save them and send them to friends and family. Your feedback gives me incentive to keep writing and sharing.
I'd also like to thank the LocalsGuide. For many years my patients, and those attending my talks, have been asking me where they can get all the information I'd been giving them in one place. My answer until recently had been, "I haven't written it yet, but I will." Thanks to the LocalsGuide, their monthly deadlines, and their online archive of the articles I've written, I've been able to share this information and begin to fulfill that promise.
I'd also like to thank my editor/husband, Bob Rice, who is also a Licensed Acupuncturist, one of the first in Oregon. Every writer needs a good editor and he's one of the best. To share this journey with him has made it more precious.
I love what I do. I get to go to work, visit with friends, and see miracles happen as people learn to reclaim their health. What I do in my articles is what I do with my patients, I give them information to address their specific health issues. I don't heal anyone. People take the tools I offer and do that for themselves. My job is to help them figure out how to effectively use those tools, whether it's exercise, food, herbs, supplements, Acupuncture, Tui Na, Gua Sha, Electro Stimulation, or the other physical modalities I incorporate. Among other things, I'm a health coach.
Part of my message is "Health is a Journey." We all wander off the path at times, holidays for instance. And that's OK. Every culture has their feast days and celebrations to enjoy. The key is to not continue the feasting mode past the holidays. Try utilizing the tools and information I offer to get back on track. Shame is often a component of overindulgence in our culture. Why beat yourself up after taking a detour? As long as you get back on the road, and continue your journey, all is well.
Another thing I love about what I do is seeing patients over the years empowered by their knowledge of health. I've run into people, years after attending one of my talks, who let me know how it changed their lives. I get cards, calls and emails from former patients telling how much they appreciate the work we'd done together, and the impact it still has years later. Just this week, one of my four-year-old patients came in bubbling over about her favorite Christmas things. These included the leggings with the colorful cats Grandma had given her, and the delicious, healthy foods her family had eaten Christmas Eve and Christmas Day. It's fun to see children get excited about health and healthy choices. It's heartening to watch them make this knowledge an enjoyable part of their daily lives, and see the positive impact as they grow up, share what they know, and eventually impart this information to their own children. It's wonderful to see how far a little knowledge can go.
One of my greatest frustrations is that more people don't know where to go for help with their health problems. Western medicine excels at treating acute, life-threatening situations. Their tests are essential for shedding light on serious problems, and gives me more information to work with. But drugs and surgery can't fix everything. Long before some issues show up on a test, symptoms tell us something is wrong. There's underlying factors that need to be addressed to resolve these symptoms, prevent reoccurrence, and curtail more serious illness. It's unfortunate how many people are unaware of non-invasive, holistic means to treat these symptoms. Even after a major trauma such as surgery, there are ways to quickly reduce pain and accelerate healing. People beaten down with depression, pain, or various other illnesses can often get immediate relief when they come in for treatment. It gives them hope, another essential ingredient of healing. Much of the suffering due to health issues is unnecessary.
Unfortunately, few of the methods I use are incorporated in our prevailing health care system. Studies have shown how much money these methods can save, and how effective they are for reducing the use of opiates, and even surgeries. Increasingly insurance companies are paying for acupuncture, so my patients get the benefit of my other services as well. But with all the talk about health care reform, there's little discussion about holistic medicine and nutritional education as part of the solution.
I named my business Reclaiming Our Health because it's my belief that as individuals, and as a nation, we need to do just that. Our overall health in this country is deplorable. Health care costs are outrageous. It doesn't have to be this way! The solution is each of us saying, "Enough! My health is my own responsibility."
However, people can't make responsible choices about their health unless they have the knowledge to do so. My mission is to get this information out to as many people as possible. To let people know that health, to a great extent, is a matter of daily choices. We all come into this life with health challenges, but we have the power to create positive change. So thank you for reading my articles, and thank you for sharing them with others. Thank you for helping in my effort to turn things around, and become healthier as individuals, and as a nation.
Best Wishes for a Happy, Healthy 2017,
Nancy Burton, L.Ac. (Licensed Acupuncturist)
http://ashland.oregon.localsguide.com/wp-content/uploads/2015/09/NancyBurton_001.png
546
702
NancyBurton
http://ashland.oregon.localsguide.com/wp-content/uploads/2018/05/logo-1-300x76.png
NancyBurton
2017-01-26 15:13:34
2017-01-26 18:50:49
Nancy Burton, L.Ac. - Reclaiming Our Health