Robert Good
Scott C. Bucy, Attorney at Law – Ashland Lawyer Settling into His Practice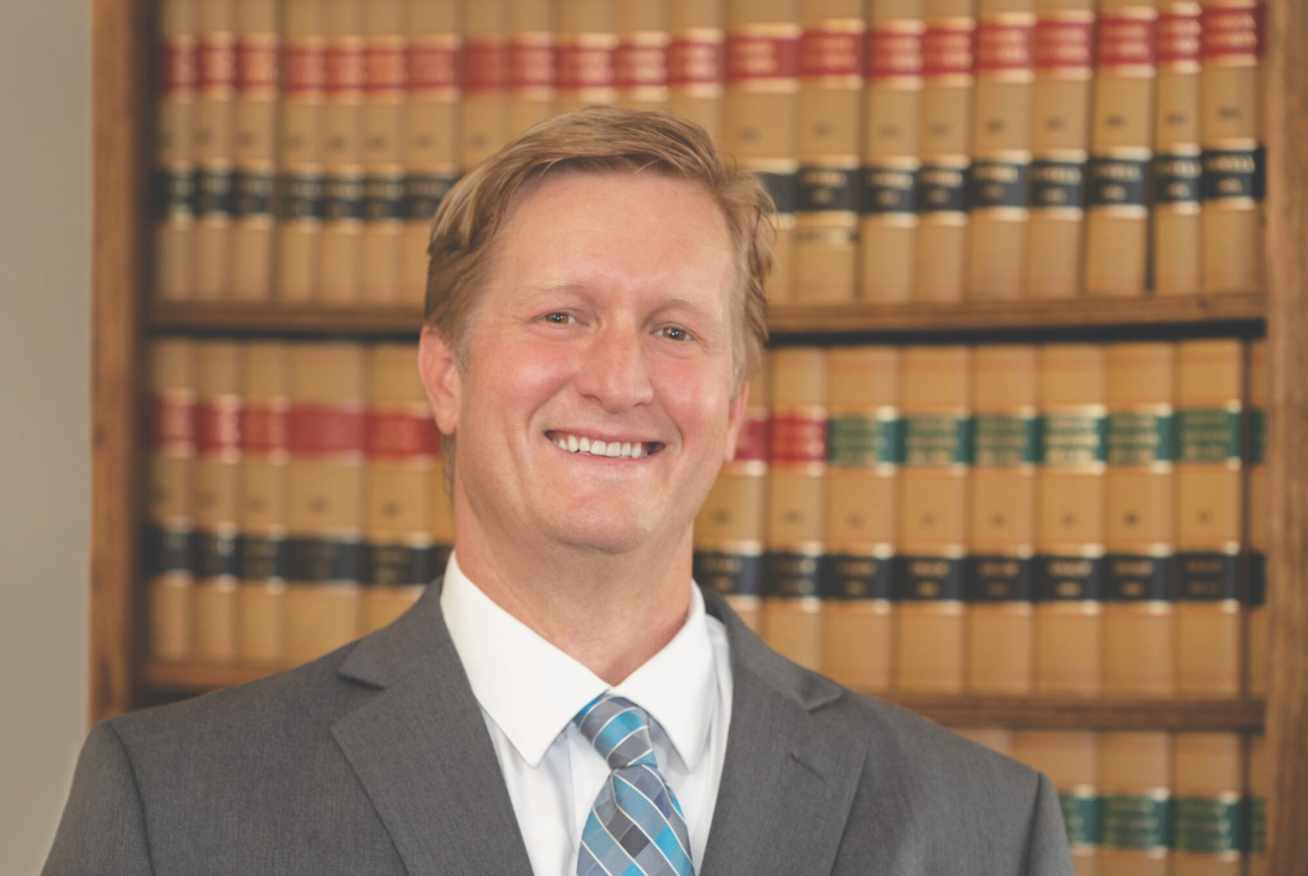 Prior to becoming a lawyer, Scott C. Bucy's professional career began in the Rocky Mountains, where he was a successful entrepreneur and business owner. In the late-1990s fresh out of college, Scott and his brother opened a small restaurant, consisting of only 8 tables and 32 seats, in Vail, Colorado. With hard work, determination, and perseverance, Scott eventually owned and operated 7 more businesses located throughout the ski resorts of Colorado and on the front range in Boulder.
After the birth of his first daughter, Elianna, Scott decided to take his decade-plus business knowledge and combine it with a degree in law to assist other entrepreneurs. This allowed him to continue to follow his entrepreneurial spirit while providing greater freedom for time with his growing family. Scott attended graduate school at the University of Colorado in Boulder, where he studied Ecology and Molecular Biology, and earned a full academic scholarship to law school in Kansas.
After several years in Kansas and longing to return to the mountains, Scott and his wife, now with three beautiful little girls, permanently relocated to Ashland, Oregon where he maintains an office along with attorney Robert Good.
I spoke with Scott Bucy today to learn more about his work and life here in Ashland, Oregon.
Hi Scott, thank you for taking the time to speak with us today.
Hey Shields, always nice to talk to you and reconnect with the community. I think I speak for the entire community when I say, we truly appreciate local publications like the LocalsGuide.
It's been a year since our last interview. How have you been and what's new in your life?
Life has been good. The past year has been a busy one, as I continue to build my law practice in Ashland and the surrounding Medford community. Building a law practice when you are new to a community takes time and a lot of hard work but with persistence, the growth has been steady and is continuing in a positive direction. It is hard to believe I have been in Southern Oregon for approaching three years after over two decades in Colorado. The local legal community, from Ashland all the way to Grants Pass, has been incredibly warm and welcoming. It has truly been a breath of fresh air as far as community support for my practice.
Scott, you are working side-by-side with Robert Good in Ashland. How have you seen your working relationship continue to evolve and improve since first joining the firm last year?
Bob is fantastic. He has a stellar reputation, for good reason, and is a top-notch attorney who is dedicated to giving back to the local community and to assisting his client's legal needs. It has been an honor to work alongside Bob daily. He knows everyone and has been a true asset the past couple of years. As mentioned, I lived in Colorado for twenty years prior to moving to Oregon in August of 2017, so to have Bob as a local resource has been irreplaceable for my practice.
As far as the evolution of my relationship with Bob, we complement one another very well and have become close friends over the past two years. We talk daily, even outside of the office. Our office has an "open door policy" in the true sense of the phrase, as both of us constantly discuss our cases with one another to ensure we are taking the best approach and are not overlooking something. We strongly encourage communication, feedback and discussion between us as well as with our legal assistants. Communication is the key to success, whether at work or in personal relationships, and Bob and I are both strong communicators.
Scott, can you please give us an overview of the services that your firm is providing?
Both Bob and I do Family Law, which is an area with great need in our community, but we also both have our own separate areas of expertise. Bob does a significant amount of Estate Planning, so Wills and Trusts in addition to Family Law. I also do Family Law, but I have a strong background in Business including Business Litigation, Contracts and Intellectual Property. Contracts is a broad area of the law and includes business contracts, real estate and landlord/tenant issues but also subcomponents of those such as sales agreements, lease negotiations and purchase agreements.
By its very nature, litigation occurs regularly in family law, but litigation is also somewhat common in business and contract law. I truly enjoy litigation and putting on a strong case before the court. I am a firm believer in trying to solve problems before things ever go to court; however, if court is necessary, I enjoy putting on a strong case before a judge.
What are your key goals for the work you do?
My goals are simple; to educate my clients so they can reasonably set their own goals. Then, I assist my clients to the best of my ability in trying to reach their goals. It is not so much about my personal goals but more about helping my clients reach their goals with knowledge of the law in their specific case. Being a lawyer, is just as much about communicating and educating clients, as it is about the black letter of the law.
I am a straight shooter, so if things look good, I will tell them, but if things look bad, I will also tell them. I will not make promises which I know internally are not realistic. Instead, I will be totally honest with you about possible outcomes. I value my client's goals and love working towards helping them to achieve their goals. Ultimately, my end goal, is my client's goal as I work for them not the other way around. I simply help them try to attain these goals within the boundaries of the law.
What are the right ways and wrong ways to approach a business?
Be smart from the start. The key to avoiding business issues is to be organized from the very beginning, have a fluid business plan and always come back to it for reference.
Too often, the entrepreneurial spirit gets in the way of sustainable progress. Sometimes, we need to take a step back and critically think before we leap. Pay attention to details as they are important and do not hesitate to press the pause button. It is much better to start a business a few months later than you might have planned in order to truly evaluate the opportunity than to ignore the little things.
The law is there to assist business owners so take the time to understand how it can help. Liability protection under the law could save you from losing everything should the business not work out as planned. As your business changes, allow your business plan to change with it. Having a copy of your business plan on hand is a very important tool which often gets neglected after things start to roll and your business opens. Do not forget the plan, refer to it often and mold it as your business develops over time.
Undoubtedly, business never turns out entirely as we originally planned, but having a plan and continuing to use it as a guideline is critical to success.
Spend the time initially to develop this plan and understand the law around it.
Scott, you are really driven by personal conviction. Please say more.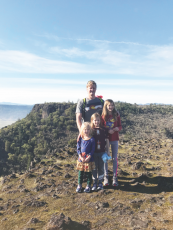 I do not think of my driving force as being through personal conviction, but I suppose there is a basis to that. I do feel there is a need to follow your gut and instincts as to what is right or wrong. A person's word and the decisions we make in life are ultimately all we have in this world. We must lead by example and I have a strong desire to help people which I feel are on the right side of the fence. If I morally cannot support a client's position, I will not take them on as clients. A lawyer and their client must be a good fit to be successful. A lawyer/client relationship needs to be a strong relationship with transparency and complete honesty through good times and bad. Initial consultations are critical for me with potential clients because I want to get to know my client and they need to get to know me so we can see if it is a match.
What do you pay attention to in the initial consultations that you do to really choose the types of clients you want to get behind?
There are numerous things I pay attention too, depending on the nature of the consultation.
If it is a non-contentious business or intellectual property consultation, I try to get a grasp of the client's knowledge of the issues and help to educate them on some of the basics and what to expect moving forward by pointing out things to avoid as well as legal safety practices to keep in mind as they operate their business. The initial business consultation is typically educational for both of us, in that, I get to know them and their business, they get to know me and then I provide my thoughts on the areas where I might be able to assist and where I see they might have the most need.
If it is contentious initial consultation, either in business, contracts or family law, the facts are very significant, but also the client's initial goals and expected outcomes need to be known up front. In contentious situations, I try to get as many details about the facts as I possibly can while simultaneously getting to know the client on a personal level. In these consultations, I want the client to tell their story and I will interject with questions as the story is told when I think something is relevant and needs further discussion. Based on this consultation, I will advise them as to my general opinion of potential outcomes. If it seems like we are a match for both of us, we can reschedule to dive further into the details of the case and discuss the next steps forward.
Scott, you also said you really enjoy working on guardianships. Please talk more about what this might entail.
Guardianships are an area of law which, as an attorney, you see the good coming out of it almost immediately. Guardianships are needed when an individual has lost capacity to care for themselves or can present a danger for others. Often people think guardianships might only be needed for loved ones who have aged and have dementia but there is also a large amount of guardianships which are put in place by the court to assist younger incapacitated adults. Though it is a difficult time for the families involved, as their loved ones are often struggling, it is very rewarding as an attorney to know you have helped a family by giving the guardian legal authority to assist their loved one. The positive differences a court appointed guardian can make in the lives of loved ones is profound and a necessary community service. I have seen incredible outcomes in dire situations when a court guardianship is ordered. I appreciate the great work attorneys as well as the guardians themselves do in this area of law.
You also have an in-depth background in business law and intellectual property rights. What are some important questions local business owners and entrepreneurs can be asking themselves in regard to these issues?
There are numerous important business questions a business owner should be asking themselves, but two basic questions are what type of legal entity do you have and are you following the laws to receive the liability protection you desire from that entity.
For example, sometimes business owners, for numerous reasons, start with a sole proprietorship. Sole proprietorships are riddled with liability concerns for the business owner. A proprietorship should be considered only by clients who are trying to avoid organization and operation costs and who have found a way to limit their liability entirely through insurance or other means. For these reasons, it is very risky to have proprietorship business as you can be personally liable for business issues that arise. A proprietorship is not a legal business entity and offers no liability protection.
Other times, business owners do take the time to properly set up a legal business entity which provides legal liability protection such as an LLC or corporation. However, often, out of a simple misunderstanding of their duties as a representative of the legal entity, they are not following the laws which govern that legal entity in order to receive the liability protection they desire. If you are not specifically following the operational laws of that entity, you very well are losing the liability protection you think you have from the entity.
People need to think of a legal entity as a form of business liability protection much like business insurance. A business owner needs numerous blankets of liability protection to personally protect the business owner from issues that might arise during the operation of the business. Business insurance is one "blanket of protection" up to the monetary amount of protection provided by the insurance but a legal entity is an additional "blanket of protection" which provides the business owner personal legal liability protection. However, with a legal entity, you must follow the rules, or the personal liability protection might not be allowed under the law. Thus, a business owner could subject themselves to unnecessary loss without even knowing of wrongdoing.
Intellectual property, such as trademarks, provide a form of brand ownership; so, in certain situations, a business owner should strongly consider protecting their business name and any symbol or slogan associated with their business. This is something typically more established businesses should consider doing if they are concerned with protecting their brand name and logos, though sometimes it might be appropriate for a new start-up business.
Scott, what are some of the top reasons that you hear your clients have chosen to work with you or Bob?
Some of the top feedback Bob and I get is that both of us have a strong understanding of the law, are creative in finding reasonable resolution and are genuinely, good people that truly care about our clients. I believe this to be true, as both Bob and I take pride in our work, want to get to know our clients, study the law and try to focus on affordable solutions which work for our clients. Our clients are not a number. Our practice is personal for both of us and it shows when our clients give us feedback.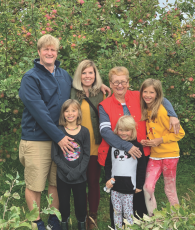 What do you find yourself doing in your free time?
Free time is usually spent with my wonderful family. My wife and I have three little girls and we try to enjoy as much time with them as possible. As a family, we are very much in tune with the great outdoors and its connection with our community, so we try to smell the trees and enjoy the beautiful scenic area which we live as much as possible. Southern Oregon is a great place to raise a family and we try to take advantage of what it has to offer. We feel lucky to have landed here after twenty years in Vail, Colorado.
How do you see the practice continuing to grow and remain strong?
Our firm with Bob has been a staple in southern Oregon for approaching three decades now and will continue to be. I simply bring a new area of practice which the firm did not specifically focus in years past. With name recognition, hard work, and word of mouth, I believe the firm will continue to grow and remain strong as the decades pass. We look forward to the opportunity to serve.
Thanks so much for talking with us today. Do you have any last thoughts or comments you might like to share with our readers?
I appreciate your time Shields and the service the LocalsGuide provides to our community. Always a pleasure and best of luck to you in the future. A special thanks to the local community for embracing my family and I with such warmth and kindness; it has not gone unnoticed and will not be forgotten as time goes on.
Learn More:
541-482-3763
www.GoodAshlandLaw.com