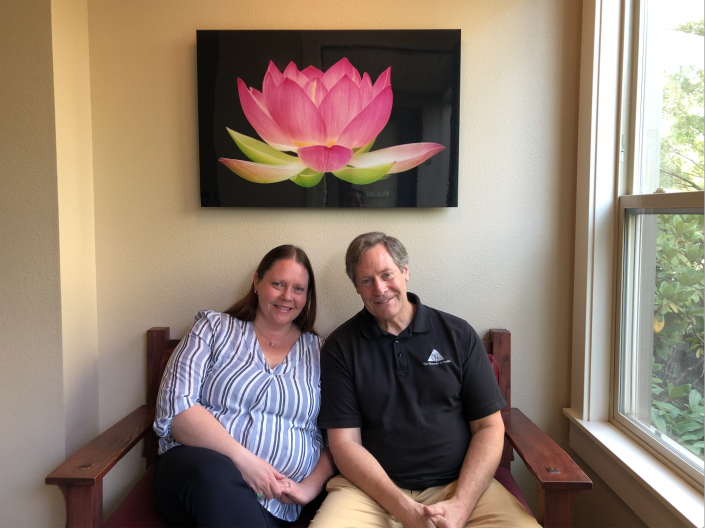 Dr. Force
The Elements of Health: Introducing Dr. Plank
We are so thrilled to have Dr. Plank, a naturopathic physician and acupuncturist, as part of our integrative healthcare team at The Elements of Health. Let's get to know her a bit better:
Tell us a little about your background and services offered.
I have been practicing medicine for over twelve years in both Oregon and Colorado. I truly love what I do. It is so gratifying to watch folks feel better and to see them thrive and be able to fulfill their own passions. I really enjoy getting to know my patients, I love hearing their stories and unraveling complex medical issues to find the root cause of their suffering. I am always researching and deepening my understanding of how to improve my patient's health.
One of my favorite things about being both a Naturopath and an Acupuncturist is how broad my treatment tools are. I use everything from traditional acupuncture to 5 element acupuncture, western herbs to Chinese herbs, homeopathy, drainage, and of course lifestyle/dietary advice and nutritional supplements. I'm so grateful to have so many powerful options at my disposal.
Of course when you are bringing the body back into balance, so many symptoms/diseases gently resolve. It's fun to watch depression, anxiety, and insomnia disappear and increased mental acuity and energy reappear. I really love working with folks with autoimmune issues to recalibrate their immune systems. It is amazing to see how much better life is when the gut is happy. 
Tell us why you chose to join your practice with Dr. Force and Dr. Conry.
I can't tell you what an honor it is to be practicing with these two amazing doctors and to be a part of this team. Both Dr. Force and Dr. Conry are so knowledgeable and their expertise is pretty profound. But I think what really has them stand out is their integrity both as humans and as practitioners, and how much they care about their patients. We have been having so much fun going over complex cases together and throwing ideas around for interesting lab results. Often patients are getting three brains working on their case, which is pretty special. I know I'm going to learn a lot being around these two!