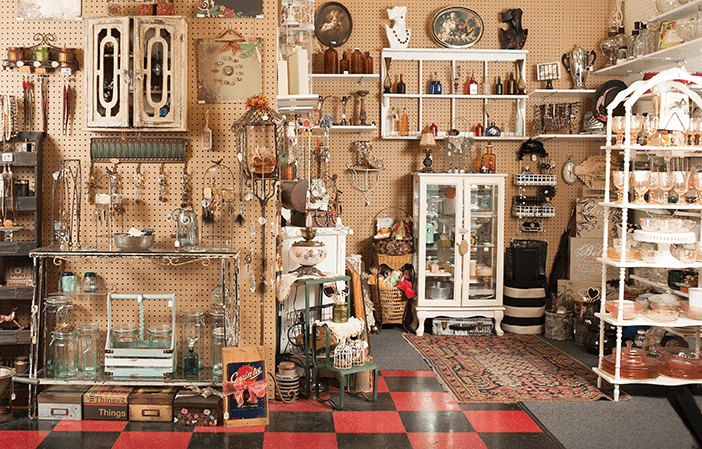 The Ashland Artisan Emporium is a collection of over 180 local vendors.  Each vendor rents, decorates, and fills their booth space with their choice of merchandise.  The outcome is an excellently eclectic shopping experience that includes local Ashland art and crafts, antiques, jewelry, household items, decorations, furniture, clothing, shoes, and more!  As unique as their wares, our vendors all have a story to tell, and every month we ask one of them to share that story with our community.  This month's featured vendors are newcomers to our store and always walk through the door with a smile on their face.  We're very happy to introduce vendors #464:
We are Bob and Sherry Hubbard.  We have been doing business as "Nothing in Particular" since the 1970's.  We carry a variety of items ~ some vintage and antiques, some new ~ such as magnets, scarves, jewelry, home decor, furniture knobs and pulls and cards, and some furniture that Bob refurbishes.  We have been in several vendor malls, but last year decided to take a hiatus for about 9 months.  Now we are so glad to be here at the Ashland Artisan Emporium.  Come see us ~ we are vendor #464.
Thank you for shopping locally and supporting your neighbors!