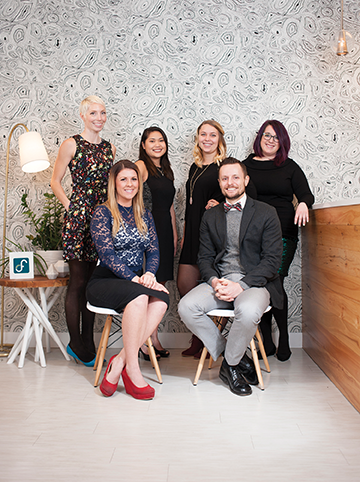 You don't have to floss all of your teeth…..just the ones you want to keep.
"The world's most interesting man" Where it reads:
I don't often floss my teeth but when I do, I have a dental appointment in two days.
Lying through your teeth doesn't count as flossing.
"Looks like you've been flossing your teeth too much," said no dentist ever.
Flossing or as one of my patients described it, what you make me lie about, is one of those little things that if done regularly has big results. We all know that but why is it that we have such a hard time doing it. I want to share a few tips for improving this habit and hopefully improving your health. First just a few statistics or facts:
• 40% of your teeth surfaces are interproximal surfaces (in between the teeth) – That means that even when we brush well we are missing 40% of our teeth
• It is estimated that only 20-30% of people floss their teeth daily
• Nearly 70% brush daily
• 27% of people report lying to their dentist regarding the habit of flossing
• Flossing should not make your gums bleed, if they bleed it is because your gums are inflamed and they should stop bleeding after a few days of consistent flossing
• Floss that removes a filling or crown is a blessing not a curse; Properly fitted restorations should not be removed by flossing teeth and the restoration coming out allows for proper repair and sealing of the tooth
Most people know that flossing is good for us, some even know that it is crucial to preventing decay and or gum disease yet we still don't do it. And we know that dental professionals are doing their best remind us. I feel like I've spent my whole career trying to encourage people to choose behaviors that would put us dentists out of business.
Well, instead of pounding that drum or stealing the Nike slogan, "JUST DO IT!" I want to share a few tips to take care of the other 40% of tooth surfaces as well as the gums and roots of your teeth.
• Never put your floss in your bathroom drawer: Out of sight out of mind! Since most of us understand the need for flossing and are open to doing it, then awareness, access, and convenience must be the driving force in creating this habit.
Buy several containers of floss, put it out in the open "where you live"
Put it by the TV remotes or the computer mouse, or where you like to read
Stash it in your car and at work
• No need to lie: When we see those perfectly clean teeth with red puffy swollen gums, we know that flossing isn't happening regularly. Be honest about your habits and it will make it easier for your dental professional to help you
I once had a patient that finally explained that she would never floss and that the idea of floss going between her teeth literally made her sick to her stomach. Because she was honest we came up with another solution for her.
• Find what works for you: Here is a list of other techniques or products that might be a compromise for those that just can't or won't floss.
Waterpik: A jet of water pumped out into a stream that loosens debris and can greatly improve gum health. We now have so many attachments that a waterpik is a great addition to your cleaning regimen.
ShowerFloss: This is similar to the waterpik but attaches to your shower head and is used while in the shower.
"A toothpick:" although the toothpick has been around for a long time we've improved on them with modern technology. A wooden toothpick is better than nothing but here are my favorite "toothpick like" products. You can try them to see which ones work best for you.
Doctor's BrushPicks
Gum Soft Picks
DenTek Easy Brush Interdental Cleaners
Gum ProxaBrush
And for the Kids GumChucks
Hopefully these tips can aid you in developing this important habit of flossing.
Lastly, Happy Halloween! Come out and support the Ashland Schools Foundation with community wide events. Jones Family Dental will be sponsoring The Monster Ball at the Ashland Armory at 6:00PM on Friday October 27th. There will be games, prizes, food, costume contests and a whole lot of fun for the entire family! Then Saturday morning October 28th you can have fun and get fit at the Monster Dash in Lithia Park. Please see ashlandschoolsfoundation.com for details.
http://ashland.oregon.localsguide.com/wp-content/uploads/2016/12/EZR_9779.png
482
360
Charles E. Jones DDS
http://ashland.oregon.localsguide.com/wp-content/uploads/2018/05/logo-1-300x76.png
Charles E. Jones DDS
2017-10-04 08:51:57
2017-10-04 08:51:57
WTF: What the Floss!