Articles
Bonnie Nedrow Naturopathic Practitioner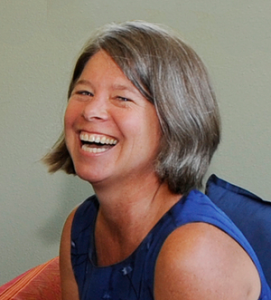 Bonnie Nedrow is a Naturopathic Practitioner at the Hidden Springs Wellness Center.
Tell us a little about the focus of your work.
I am a Naturopathic Doctor with a focus on Environmental Medicine. During my first six years in practice I worked with young families attending home births and that turned out to be a magical experience. I continue now as a pediatrician and gynecologist serving women and children of all ages as well as men, assisting them to optimize their lifestyle and prevent chronic illness.
What brought you to Ashland?
I was already practicing Naturopathy in Seattle when I suddenly realized that I was simply not living a lifestyle harmonious with naturopathic philosophy nor was I being the best doctor I could be. I had somehow bought into the classic workaholic lifestyle, rushing myself and my family through the day, drinking coffee to wake up, having difficulty sleeping, and watching my own health decline. I knew I was out of alignment with my highest purpose.
I came home one evening and told my family, "we're moving." You may be surprised to hear that the first thing my then 14 year old daughter said wasn't "Why?" or "You're ruining my life!" but simply "Where to?" My whole family felt the clarity of that decision, which immediately became our decision, because they knew as well as I did that big change was in order. So, we made the move to Ashland.
What is your favorite part of this community?
Without a doubt, it's my clients commitment to their health. Our community is amazing that way; it's probably why I chose to move us here, without knowing it at the time. Health isn't something people here put on the back burner for another day. They eat well, they're active and they very open to learn new ways to increase their wellness, for instance, by learning more about my specialty, Environmental Medicine.
What exactly is Environmental Medicine?
Environmental Medicine is new and it's emerging within both the conventional and naturopathic medical fields. E.M. is concerned with how exposure to toxins impacts our health and studies are showing that chemicals in our environment either cause or contribute to almost all modern diseases, with confirmed links to diabetes, Parkinson's disease, cancer, infertility, immune deficiency, fibroids, autism and even obesity. The good news is that new treatments are developing to decrease the burden of these chemicals in our bodies. Even more exciting, people who are already ill can recover when the insulting chemical toxins are identified and removed. We offer a seasonal detox program at Hidden Springs that helps people do exactly that.
How did your seasonal detox program get started?
Not long after moving to Ashland I met Rod and Brooks Newton who own the Hidden Springs Wellness Center. Rod is a chiropractor and also a big cleanse advocate who has been leading clients through Detox programs for several decades. We started talking and couldn't stop! It quickly became obvious that we could create a program that combined our skills and experience. That was four years ago. Since then we have led several hundred clients through our seasonal cleanse program and written a step-by-step workbook together.
How exactly do you help people who want to do a supervised cleanse?
We have four-week classes every fall and spring. Participants are carefully guided and have our full support plus that of a whole community of other "cleansers." Those who don't take the class can work directly with me or Dr. Brigid Crowe here at Hidden Springs and do the program on their own or with a partner. Our cleanse workbook allows people who don't live here to do the cleanse on their own. We also have a great cleanse cookbook, co-written with Chef Jeff Hauptman in 2008, that provides our cleansers with delicious, easy to prepare recipes for healthy, cleansing foods.
Do you ever recommend cleansing for young families or children?
Yes, absolutely. All of us have toxins in our bodies. In fact, there are over 85,000 man made chemicals in circulation and babies are born with many of them in their blood! We can't detox newborns, but we can help future parents decrease their own toxicity before they start conceiving a child. While we don't recommend our regular cleansing program for young children, all kids benefit from plenty of clean water, lots of vegetables and a break from sugar. And young adults are the people I am most passionate about introducing cleansing to.
Is their any evidence that chemicals can harm unborn children?
Yes. I am amazed and saddened to see new studies every week linking chemical exposures in utero to everything from childhood obesity to heightened breast cancer risks, attention deficit disorders, and autism. I know many Ashland families are really careful and choose organic foods, delay or avoid vaccines, filter their water and look at lowering chemicals in their homes. I want to encourage them to further invest in the health of their future families by reducing their body burden of toxins
What do you enjoy most about your work?
I love helping people learn how to listen to their bodies and discover how to maintain the balance between excess and deficiency. Most often when we are not feeling our best we are either exposed to something harmful or missing something we need. If we can listen to our symptoms and understand them we usually find out that they are a direct communication from our bodies about what we need.
This is our real responsibility, as doctors, to help our patients become their own "primary physicians," with us in support.
Dr. Bonnie works at Hidden Springs Wellness Center, which is located behind the Ashland Shopping Center at 635 Lit Way.  Open Monday through Friday.  Phone: 541-488-8858.  www.bonnieND.com or www.HiddenSpringsWellness.com.
You can hear Dr. Bonnie speak in a free presentation at the co-op about preconception optimization, September 26th at 7pm.