Located at the Inn of the Commons in Medford, Oregon, this year's Conscious Living Fair promises to have something for everyone. Scheduled for Saturday, April 4th, the fair will open their doors at 10am. The fair will host an eclectic array of vendors all working in fields of conscious living. In today's interview, I speak with Conscious Living Fair founder Kathy Kali about her vision and inspiration behind the fair.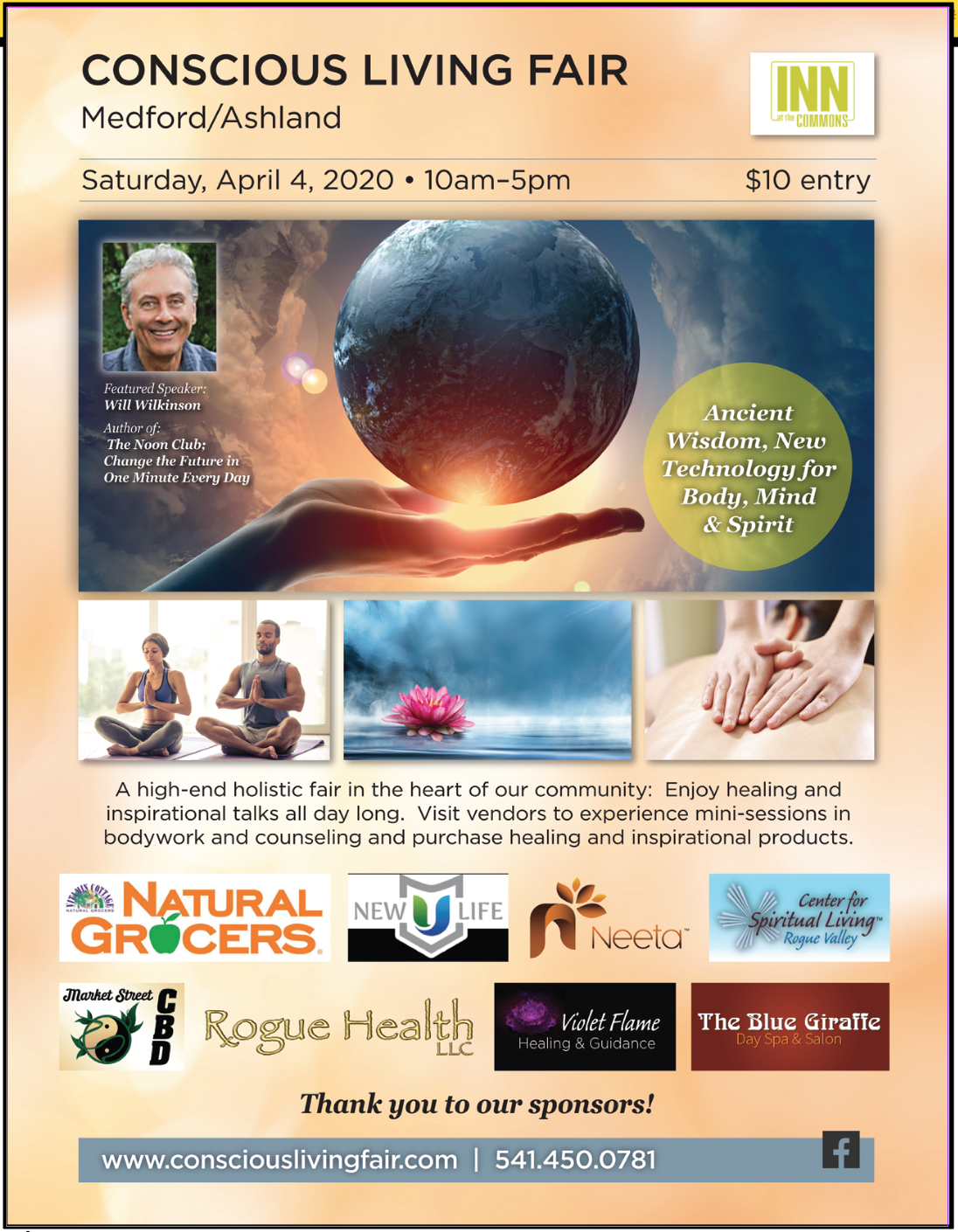 Hi Kathy, thank you very much for taking the time to speak with me today.
You're welcome! It's an honor. We love how the Locals Guide is already showcasing many "conscious" businesses already! We are grateful to be included.
To begin with, will you please tell us about the Conscious Living Fair? What is it and how did it come to be?
As a money coach I work primarily with solo-preneurs, many in the healing, counseling, or natural product fields. Many of them wanted help growing their businesses. I wanted to create an affordable, easy networking opportunity for people, with a holistic health theme.
The fair has a focus of body, mind, and spirit. Please say more.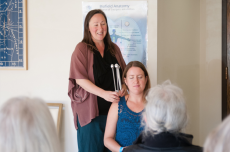 We know that health happens on all levels:  physical, mental, spiritual. And so we feature a whole range of different services and products to help people with healing and living more consciously and sustainably. The Fair features bodyworkers, counselors, coaches, natural product vendors, and speakers/presenters teaching about all aspects of conscious living. None of these services are meant to replace primary care, but to be complementary additions.
Kathy, what has the reception from the community been for the event and how are you casting the net even wider out into the Rogue Valley?
We have had a great response from the entire Rogue Valley! Vendors & attendees from Grants Pass, Medford & Ashland are well represented! Also, each Fair has drawn an average of 500 people from the wider region:  people attend from Roseburg and the Oregon Coast, as well as Mt. Shasta & Redding.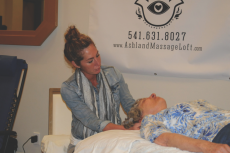 The event offers many rich opportunities to learn and experience on many levels. Will you please take us on a tour and introduce us to some of these unique aspects?
Sure! When you arrive, there is always an opportunity to get a $5 raffle ticket and have a chance to win one of the amazing Healing raffle baskets, full of gift certificates for pampering services & products. All proceeds go to a local charity. Then you can take in 12 healing presentations all day, and learn more about various aspects of conscious living. And finally, the main event: you can peruse our 60 vendors & practitioners to receive free samples & information, purchase healing products, and experience affordable "mini-treatments" in massage, counseling, and more!
Kathy, the day is wide open for exploration. What do you suggest we do first?
Check out the speaker schedule; the presentations this time are particularly amazing! At 12pm, our featured presenter, Will Wilkinson, will share from his book "The Noon Club; Changing the Future in One Minute a Day." We also have a great variety of Conscious Living topics represented, from "Cravings, Weight Gain and the Blood Sugar Roller Coaster" to "How to Bring Joy Back into Your Life" and "Socially Responsible Investing; How to Make Money while Doing Good."
How about for lunch?
We are so lucky, Larks Restaurant at The Inn at the Commons is home to the Best in Southern Oregon chef, Billy Buscher. So people can stop in to the hotel restaurant for a delicious lunch!
What are some of your personal highlights you like to share with your friends?
Getting a foot massage!!! Super affordable, and oh-so-delicious! And seeing so many friends there… it's a real meeting of the minds.
What about recommendations for kids?
Many of the vendors have yummy samples of food & products, which the kids can enjoy. The LEAP booth will also have a kids craft area.
I'm interested to learn more about some of the great body workers who will be attending the event.
Great! Therese Holliday of Rogue Health will offer massage and vibrational health sessions. Blue Giraffe Day Spa will offer massage & beauty care consultations onsite. Luke Schmelzle of Tail of the Sun Network Chiropractic will be there offering gentle, energetic alignment, and trauma release work.  Beverly Wood will offer BioTouch energetic healing. Heather Bakner of Sacred Spaces Healing Arts & Nhimsa Champaneri of Goldenway Acupuncture will offer on-the-spot acupuncture & Chinese medicine consultations. Anna Fornachon will offer reiki & energy healing. Gene Tresenfeld will offer his unique combination of life coaching & energy healing work.
Kathy, what does Conscious Living mean to you in a nutshell and how do we begin to incorporate these values into our daily lives?
In a nutshell? To be open to learning and growing, while staying conscious of one's natural and social surroundings. Many of us have gotten disconnected from ourselves and from the natural world. To become "conscious" is simply to acknowledge what has not been acknowledged before. This doesn't mean people necessarily need to go "all natural." When people become aware of all the options available to us for healing, they may choose a variety of complementary and traditional methods. We just like to help increase the choices.
Are there still vendor spaces?
Yes.
When is the event and where will it be located?
Saturday, April 4th, 2020, 10am-5pm at Inn at the Commons in downtown Medford, 200 N Riverside Ave, Medford, OR 97501. There is plenty of parking in the hotel parking lot, and in the city lot on 6th Street, just south of the hotel.
What is the cost for the event?
$10 at the door.
Are there any last thoughts or comments you would like to share?
We call the Fair the BEST. SPA. DAY. Ever! Because it is an affordable way to experience many healing & inspirational services all in one place! Normally you'll drop a couple of hundred bucks at a spa, and at this event you can get massage, counseling & a healing products all for $10-20 each.
Thank you so much for bringing this unique event to our community.
You're welcome!  Thank you for all you do to support business owners.
Learn More:
Conscious Living Fair
1 Corral Lane #6, Ashland
www.consciouslivingfair.com
www.consciouslivinguide.com
541-450-0781