Happy New Year to all! We are approaching our 4th year here in Ashland and we are so grateful to live in such a beautiful community. We have accomplished some great things here in this last year. We have helped create and maintain a sustainable free dental service here in Ashland. This service is completely through the donations of Medical Team International, The local doctors and assistants in Ashland, and the Ashland Food Bank. We have continued to grow and are always to trying to improve our standard of care. One of my mentors taught me that when we "Put the needs of our patients first great things happen." We practice this philosophy daily and I'm happy to say that it is true. We don't simply set out to "fix problems" we aspire to create good experiences and care that improves wellness. I am grateful for the patients that have trusted us and value the care that we work so hard to provide. So many of these wonderful people have sent their friends and family to us and it is the most validating and encouraging indicator of our success. As we close another year and begin another we thought it might be nice to show you some of the things that our patients have said about us in 2016. We approach 2017 with hope, optimism, and a commitment to honoring our patients by providing the very best care we can provide. Happy New Year!
Amazing Experience
Fun and Friendly
Great with Fearful Patients
Mary S.
5 Stars Yelp Review – 10/12/2016

Jones Family Dental is not only a beautiful space to be in aesthetically, but it's also one of the few medical office's I've visited in the valley with a genuinely friendly staff. I never thought I would describe a dentist's office as relaxing or comfortable – but this place is both.

They let you choose your own music during your visit and use state of the art technology in all aspects of their work. While my visits are always very professional, I also leave my appointments feeling like I've just spent time with a group of good friends. I highly recommend Dr. Jones and his staff to anyone who has any fear or anxiety about dentists — you're in good hands here.
Molly N.
5 Stars Yelp Review – 10/21/2016

I have had nothing but positive experiences with Jones Family Dental. The office is clean, comfortable, and beautiful. All medical offices could stand to see this one as an example of how conscious design choices can create a relaxing environment. All of their technology is up to date, creating an even more fast and painless experience.  My appointments have always been thorough and my options explained to me clearly and honestly. The staff is friendly and compassionate. I always highly recommend Dr. Jones' office to friends.

Amazing Experience
Ryan B.
5 Stars Yelp Review – 10/12/2016

Jones Family dental has changed how I feel about going to the dentist. The office is clean, contemporary and has the most up to date technology. However the best part is the staff and Dr. Jones, they are amazing! If you go you'll know exactly what I mean. Best dental experience ever.
Heather R.
5 Stars Yelp Review – 7/23/2015

After my temporary bridge popped off while on vacation in Ashland, I was relieved that Dr. Jones could fit me in right away. Their office was friendly, clean, organized, and not only did he repair my bridge but it was better than before. Even though I was not in their schedule for the day, I never felt like an imposition and was in and out in a timely manner. He was attentive to my complicated dental situation and made sure to quickly alleviate my nerve pain. They were professional and clearly his right hand Kim was a seasoned assistant. If I lived locally, I'd choose Dr. Jones' office!
Fun and Friendly
Great office! These folks take the time to…

Chad S. via Google
Sep 30, 2016

Great office! These folks take the time to get to know you and they are very professional but fun as well. I recommend them to anyone looking for a dentist or considering switching from their current dentist.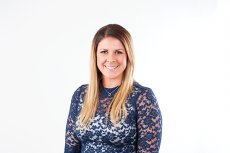 Amazing Experience
My latest visit
Doreen O. May 18, 2016

I honestly look forward to going to the dentist now. The dentist in my hometown was horrible. He didn't care if you were in pain or if you had anxiety. I grew up dreading the dentist. Now, I look forward to the experience. Dr. Jones and his staff make dental care seem like a spa day. My mouth feels and looks great and I am much, much happier. Thank you!
Friend Send Friends to Jones Family Dental
First time appointment
Sheila F.
October 05, 2016

It was great! Everyone was very friendly and they all answered any questions I had. I will definitely recommend Jones Family Dental to anyone looking for a dentist. Great experience. Thank you!

Building lifelong Relationships
Gratitude To Dr. Jones
Barry S. July 29, 2016

Dr. Jones has become my favorite dentist during this 65 year young life. Why? I feel like I have someone who truly cares, puts himself in my place. He goes to great ends to explain in clear, simple terms what is going on in my mouth. What the issues are, choices I have, long term implications, costs, etc. I'm empowered by him. Then, when he begins to actually do the work I can honestly say I have never felt more confidence in his work. His skill level is excellent. It's one important area of my life that I feel great ease and comfort in knowing he is my dentist. PS. Everyone else in the office reflects him. They are all caring, professional and excellent at what they do…
Anxiety Management
Informative
Relaxing, Professional, Informative, Non-Judgmental
Melanie D. July 29, 2016

I've had over 35 years of dental encounters, which have contributed to my high levels of anxiety & fear of dentists. However, my experience at Jones Family Dental was truly AMAZING! The entire office staff (from the front desk to the hygienist, the dental assistant) and Dr. Jones, himself, were exceptionally welcoming, highly professional, incredibly informative & truly non-judgmental. They quelled all of my fears and actually made my entire experience ENJOYABLE! Between the surround-sound of the Pandora station that I picked, the pillow & blanket & the Alpha-Stim (a device that clipped on my ears & relieved my anxiety etc.). I actually felt like I was relaxing in a spa, instead of a dental chair… Thank you everyone at JFD! I am so grateful for all of you.
Great Hygienist
Amanda and the team are the best!
Erika T.   Apr 21, 2016

I fly all the way from New York City to get my teeth cleaned when I'm in town because I just can't give up the relaxed, super-friendly atmosphere and gentle but scrub-a-dub cleaning I get every time at Jones Family Dental. Seriously, I'm addicted! Best dentist and hygienists I've known :)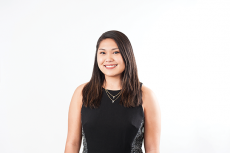 Amazing Experience
The Absolute Best Dental Experience!
Scott M.   Feb 11, 2016

I have never in my life been so impressed with the amazing team at Jones Family Dental. Amanda, my hygienist, truly the best hygienist I have ever had. She is thorough, well knowledged, and so very personable. A true joy. She makes going to the dentist an absolute treat. Dr. Jones is amazing as well. He makes the profession truly top notch and cutting edge. I can't say enough how well my family and I are happy for once with our dental care. Check them out, you won't be disappointed.
Amazing Experience
Transparent
Great Communication
Wonderful Experience at the Dentist
Eleanor M.     Apr 27,2016

Wow! What a truly great experience at Jones Family Dental. We recently moved to this area and needed to find a dentist as both my husband and I were overdue for our six month checkups. Our daughter highly recommended Dr. Jones and we were very happy. My cleaning experience was pain free as the hygienist was so gentle. No unnecessary x-rays were taken and everything was thoroughly explained and the x-rays were shown on a big screen. The entire staff was very friendly and helpful. This was a very positive experience and I am so happy to be coming here. No need to be afraid to go to the dentist when going to Jones Family Dental.
Great dentist… great hygienist… best service
Charles S.   Aug 27, 2016

It just works. These guys just have it together. They use technology to the fullest …. text you when you need to show up…. use a Cerec CNC machine for on-the-spot crowns and have all sorts of diagnostic tech I've never even heard of. The scheduling is so efficient I've never had to wait for more than a few minutes. The general staff is pleasant and engaging… and the hygienist rocks! Go there….
Thorough
Meticulous and Thorough
Russell B. Apr 28, 2016

Dr. Jones and his staff are careful about every aspect of dental care. I've never before seen this level of knowledge in a dental practice. Easy to trust.
Friends send Friends to Jones Family Dental
Thorough
Recommend Highly
Anonymous   May 12, 2016

I've had several dentists over the years, so I've observed a number of approaches to dentistry. Dr. Jones is the only dentist I've seen who examined each tooth carefully, and commented on any conditions of which I need to be aware. He provided me with a written plan divided by treatment priority, another first. As a relatively new patient, I've returned once for the first procedure on my plan, and twice for cleanings with Amanda, the excellent hygienist. The professional, friendly attitude of everyone at Jones Family Dental creates a pleasant and positive experience for the patient.
FaceBook Review
Friends send Friends to Jones Family Dental
Katie H- 5 Star – April 19, 2016

I am so happy I received a referral from a friend to Dr. Jone's office. Amanda the hygienist is AMAZING! She is so knowledgable and made me and my girls feel so comfortable….:).
Amazing Experience
Facebook Review
Mandee M reviewed Jones Family Dental — 5 star – February 6, 2015

Best experience I've ever had at a dentist. The staff is so welcoming and friendly and Dr. Jones is great!
Facebook Review
Great with Kids
Ashley M reviewed Jones Family Dental — 5 star – July 29, 2015

They were really great with my 4 year old daughter. We will be back! :)