Interviews
Joshua Sommers Audio and Visual Solutions
Next time you're struggling to connect your home electronic devices, whether it's audio or video systems, make sure to give Josh Sommers a call. For the past 18 years, Josh has been helping people literally get untangled in their current setups. Josh can help you properly install and set up your new audio and video equipment, as well as streamline your current entertainment system. From HDTV's to Roku devices, sound bars, speaker systems, headphones and more, you can rest assured that Josh can get you set up properly the first time.
Josh, welcome back to LocalsGuide and thanks for doing this interview with me today.
Thank you. Great to be back. I appreciate the opportunity to connect with people in the area.
To begin with, please give us an update on life and business. How are the cats and how have your backpacking adventures been going?
Things have been good, thanks. My business has remained steady and I'm still working part-time at REI. Our two cats are doing well. They're fully grown and enjoy hanging out in the backyard. My wife and I are going backpacking as often as we can, during the warmer months. We've done several great adventures in Northern California and this area in 2023. It's been nice to find some new spots to camp.
I am glad to hear that things are going well. Josh, can you please give us an overview of the services that you're providing these days for your customers?
Sure. I specialize in setting up home entertainment devices for people, and helping them solve issues that come up in the process. I work with a lot of TV's, sound bars and Roku streaming devices. I also give recommendations to help people choose what works best for them.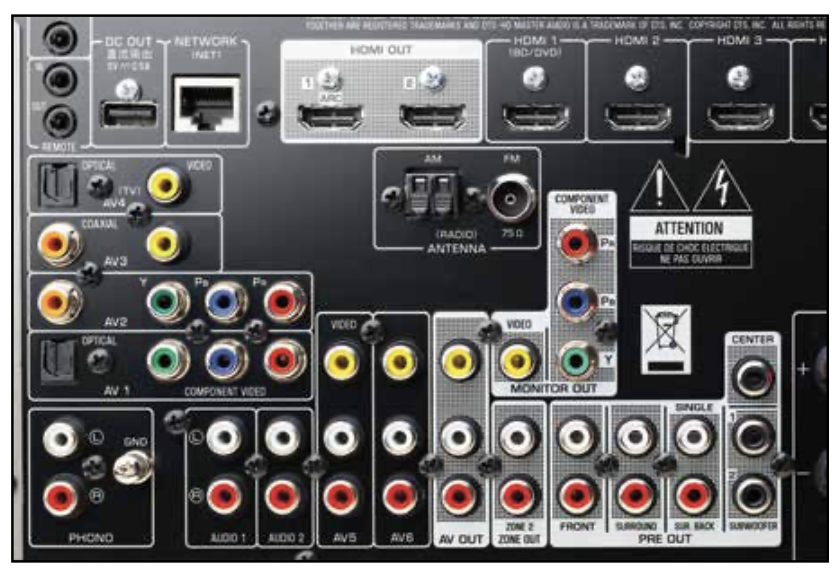 Josh, I'm sure you're familiar with Dolby Atmos. I hear a lot about it these days. Please tell us what it is and how it works for home entertainment systems.
Yeah, great question. Dolby Atmos is the latest breakthrough in surround sound technology. It encompasses hearing theater-like sound effects all around you, in order to give a more immersive experience to movies, games, etc. It can be pricey, but if you have the right equipment in place, it's very impressive. Sound comes from all sides, including above you. Many different sound bars and receivers support Dolby Atmos now, and they can be paired with multiple speakers that are placed around the room, in order to create the desired effect. Some speaker setups will bounce sound off the ceiling and back down to the listener, to give the overhead sound of a helicopter, for example. Many theaters are using this technology now, and it seems to be the preferred format for big blockbusters, like the recent "Avatar" sequel. Setting up Dolby Atmos requires not only the right speakers, but also a TV that supports the feature. It is gradually becoming more affordable and available to the mass market. I believe Best Buy has a theater room, where you can get a demonstration of what Dolby Atmos sounds like.
Josh, my remote control drives me crazy. What can I do to make things easier in my life?
Well, there are a couple options. You can get a universal remote that will allow you to control multiple devices with one. I recommend getting one that is not overly complex, as those can sometimes make things worse. Or what I find to be an easier solution, is to get a Roku device, which has the simplest remote control, and can also control volume and power for your TV. As I often tell my customers, the main reason I recommend Roku devices so often is that they're very user-friendly. A big part of that is the simple remote control.
Are you still working with the Sonos system and how is that going?
Yes I am. I purchased a couple of Sonos speakers for my family room entertainment system, and they supplement the Sonos sound bar I have nicely. Due to the fact that Sonos speakers are high quality & wireless, I tend to recommend them for a lot of people. You can start with one or two speakers, and then add more when you're ready. It's very smart technology.
Josh, if I am looking to buy a new smart tv. What is the difference between a $400 and a $1200 model?
Excellent question. There are a lot of options for smart TV's these days. It can be a little overwhelming. What I've found is you can narrow it down to three categories, (low, medium and high-end models) to make things a little easier. Most TV's are 4K resolution now, and the price range comes down to brands and features. In my experience Samsung, Sony and LG tend to be the best quality brands. Let's use Samsung for an example. You can purchase a 43-inch 4K TV for around 3 or $400. This would be a low-end model, and you still get a fantastic picture, along with smart TV features, etc. For about $550, you can get a mid-range model that has a better picture, and more bells and whistles (additional AV inputs, Dolby Audio capability etc.) And for about $1200, you can get the high-end model that has the best possible picture quality (richer colors, better contrast) and all the extra features. If you purchase a higher-end model, they tend to be more compatible with technology upgrades, and might last a little longer.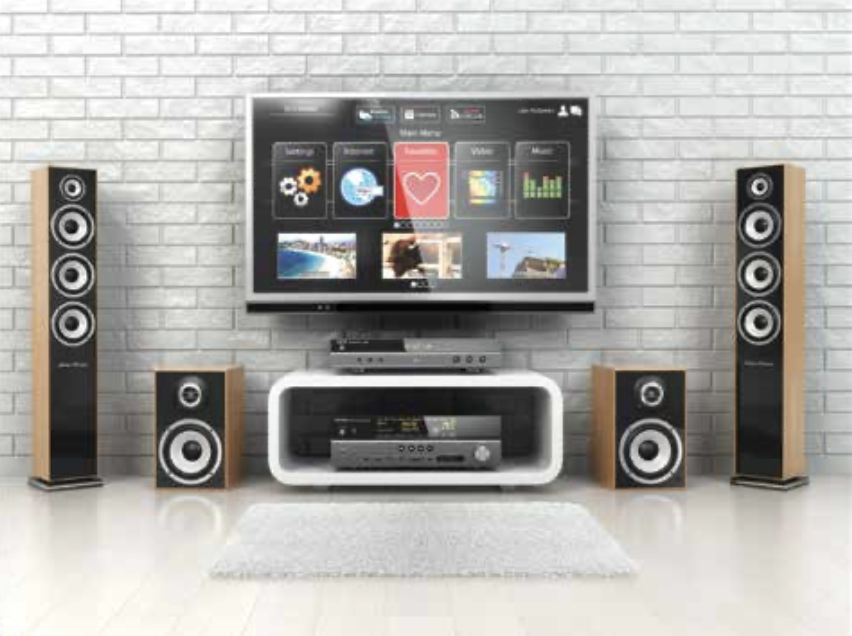 Where do you recommend buying everything?
I generally recommend purchasing equipment from Best Buy, Costco, or Amazon. They seem to be the most convenient places.
What are the most common calls you receive normally regarding?
Well I get a lot of calls from people who have purchased a new TV and need some help connecting their devices to it. I also get quite a few calls from people who want to improve the sound quality from their TV. Most modern TV's have weak speakers and can benefit greatly from adding a sound bar or speaker system. And there's always a steady demand for help with setting up Netflix, Prime Video, HBO and other streaming services.
Please talk more about sound bars.
Sure. Sound bars have become the preferred choice for a quick and effective sound system to compliment a new TV. They are long flat shaped speakers that typically include a subwoofer. They're available in a wide range of prices and are much easier to connect than a traditional receiver and speakers. They also provide a cleaner, less cluttered appearance, since they don't require any speaker wires. I made a recent trip to Best Buy and was impressed by the quality and selection of sound bars available. For about two to three hundred dollars you can have a pretty nice sounding audio system for your music, movies, and video games. It will sound significantly better than the TV speakers. If you spend a few hundred dollars more, you can get a sound bar that comes with extra speakers that give you surround sound effects. However, if music is your priority and you're looking for optimal sound quality, you'll want to go with an AV receiver and a set of good speakers, or something like the Sonos system.
Josh, in your experience, what types of problems are your customers typically running into and why is it best just to call you?
I see a range of issues that come up, but one of the most common is when people get a new TV, they often have trouble getting their older equipment to work with it. Older devices often use different cables and may need to be connected in a different way to optimize picture and sound. Sometimes it requires a special adapter. It can be frustrating to run into these problems without knowing how to solve them. Fortunately my years at Radio Shack taught me a lot about different types of cables and adapters. If you're having trouble, save yourself the aggravation and just give me a call :)
Do you ever offer phone support?
Absolutely! I am happy to try to solve an issue over the phone if possible, or to follow up on a job that I've already done.
Are you doing any type of mounting?
At this time, I only mount speakers. I will generally refer people to a contractor or handyman for help with a TV wall mount, and then I can assist with connecting the components.
You are also continually offering advice and feedback for product referrals. Can you please tell us about some recent recommendations you have been making?
Sure. I'm always happy to share with customers the experiences I've had with different brands and products. I like to recommend the Roku Streaming Stick 4K to people who are looking for a cost-effective way to stream Netflix etc. When it comes to TV's, I generally recommend Samsung, Sony, or LG. I've also been impressed with the sound bars I've seen from Samsung and LG. And even though they're somewhat pricey, I do believe strongly in the Sonos speakers. They really are a unique option for home audio.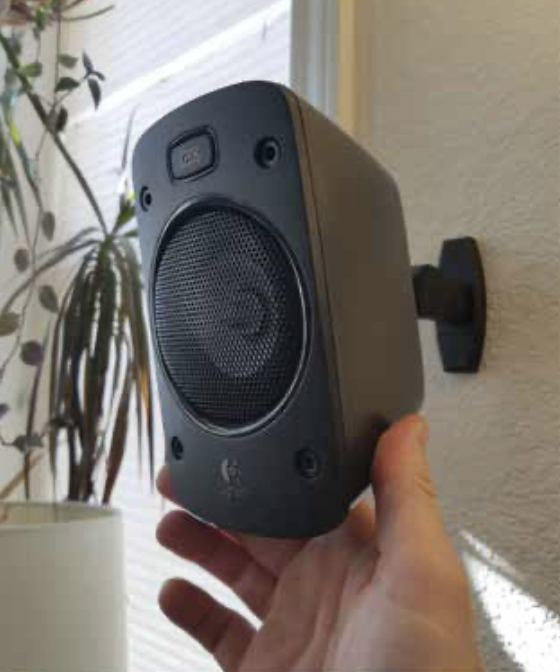 What would you say your key skills are?
I would say I'm good at troubleshooting and solving problems. I will pursue a problem until it's solved. I'm also good with people and I've been told that I'm a good teacher.
I'm a kind and compassionate person, and I have a lot of experience working with seniors.
Josh, you are also helping customers set up Netflix accounts and more.
Yes. Netflix and other streaming services are very popular and I enjoy getting people connected with all the entertainment options that they provide.
Please share some recent success stories with us.
I recently helped a senior couple who was having trouble getting their new Tivo box to work. They had Tivo (a box for recording TV shows) before, but the new model was causing some issues.
After some troubleshooting, I determined that the new box wasn't connected to the internet, and needed a channel scan to work properly. I made the connection, did the channel scan, and then took the time to go through the channel list for the customers, removing duplicate channels and ones they didn't want. They were very happy to have their channels and shows working again. :-)
Peter Ollman is someone that I've helped on several occasions, and had this to say:
"Josh has been a great help dealing with our home entertainment technical issues. Always pleasant and professional… reasonable charges and highly experienced. Josh is a pleasure to work with."
Are there any last thoughts or comments you would like to share?
I'd like to say thank you to LocalsGuide for helping me spread the word about my business. You can contact me by phone or email. Cheers!