…where Photography is a Work of Heart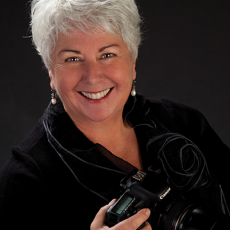 Professional photographer Judith Pavlik loves her job and it shows. Every time I happen to see one of her new photos, I am automatically drawn to imagine it as part of a book or photo essay series. Originally trained as a grade school teacher, Judy taught ages K-8 at the Montague & Yreka elementary schools from 1976 to 2006. Her favorite grade, of course, was kindergarten in which she spent nine years teaching. Judith describes her pupils as brilliant and inspirational for her. "They don't hold grudges, are loving, and curious." 
In 1999, she began a photography apprenticeship with Ashland's Christopher Briscoe. When he asked to see samples of her work, Judith brought up a photo collection she had taken earlier while in college. Upon showing Briscoe the photos, he proclaimed she would be easy to teach, because she already had the eye. She then assisted Christoper Briscoe for the next seven years, taking copious amounts of notes and learning as much as she could in the time provided. Eventually, she moved out on her own, setting up her studio in the Ashland Art Center.
In addition to capturing some of Ashland's most memoriable and precious photographs, Judy has been an active volunteer and participates in the Ashland Chamber of Commerce.
I dropped in to her studio to speak with Judith about her work and her passion for creating photography that is a work of heart.
Hi Judith, great to see you today. Let's talk about photography. You love what you do and have a special talent to get everyone who steps in front of the camera with you to have a great time.
That's what it's all about. Chris taught me that it's all about the light and MY energy. I love people and encourage them to be playful and relaxed.
I love your woodland fairy series. Can you tell us a little bit about these photos?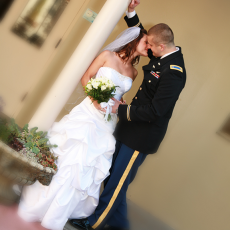 Children are my favorite people and so photographing them is pure joy, like playing with puppies. I have a beautiful woodland set, with props and costumes created by Kerri Robbins and her team at the Cabaret. Children love getting into costumes and playing.
When is the next photo shoot for woodland fairies?
February 22, 2014. It's a winter event. I'll have appointments all day that Saturday. Sittings are about 20 minutes long.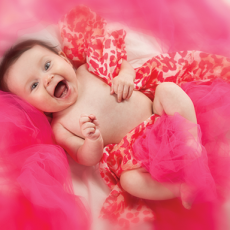 You really have a knack for working with kids. What's the trick?
I have been around children and babies all my life. I love getting at their eye level and just listening to them. They have so much to share and teach me every day. Great shots means being patient and always ready to press the shutter. Those shots are fleeting.
You have been a fan of photography all your life. What was it like for you when you first started learning with Christopher Briscoe?
Every time I saw a black and white photo in Ashland that just grabbed my eye it ALWAYS said Christopher Briscoe under it. I thought if I could learn from anyone, it would be him. I had judged senior photography projects at Yreka High School and instead of critiquing their posters and presention, I decided I wanted a mentor. I'm a strong believer that if there is something you want to learn, find someone brilliant at it and see if they'll let you tag along with them. Anyway, I just called him and introduced myself. We met and began a long friendship that continues to this day. I loved traveling to shoots and watching him work with people. I learned a lot from him.
You are also very well known for taking photos of familes, teens, and weddings. Will you show us some of your recent photos along with any special thoughts you would like to share?
Every age group and event is unique. Every one has a story. I take some time to get to know my clients and their wishes. It's the connection that happens between the client and myself that makes the difference.

Teens need to be comfortable and free to be expressive and playful. Families interact and I capture the emotions between them. Brides need to have confidence and comfort with me as their photographer. All these things allow me to be creative and capture my subjects at their most beautiful state.
Photographs represent a precious treasure to you. Can you please say more?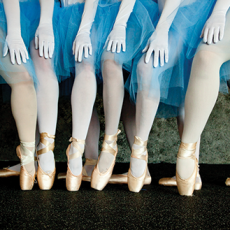 As a child, I rounded up my parents' photos. Mom had them everywhere. I already knew they were precious, our family's story, so I put them in boxes and in a safe, dry place in our home. Photographing babies is a story in turbo speed, they grow and change so quickly. Professional baby portraits hang in homes for decades. Family portraits tell the story of a family growing in numbers, then in maturity together. Photographing grandparents is really precious, and are often our most memorable portraits of them to endure for future generations. I only know my own grandparents from their portraits. Yes, "timeless precious treasures" is a good description of beautiful portraiture.

My brother let me use his Brownie camera (he recently gave it to me for my collection), when I was about nine. I was amazed! I bought my first SLR when I was 15 and my first black/white class at San Jose State at 21.
What are some of the most cherished photos you have in your own life?
Photos of my grandparents; three of them gone before I was born. Wedding pictures. Most importantly, pictures of my sons through the years, from infants to men.
Please tell us a brief story about one of your recent photo shoots. I know you always have a lot of fun with these.
Honestly, they're all fun for me, some more than others. My favorite place to be is with my camera in my hand and people around me.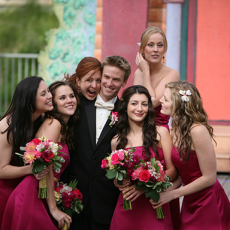 Will you show us a few more of your most recent and favorite photos? This photo of the little boy with the lasso is precious. Can you tell us a little bit about this?
This little cowboy comes from the dad, who is a roper, and mom, who's a barrel racer. They're the real deal. This little guy can throw a lasso beautifully at 18 months old, he's a natural. What a treat to photograph him. Children's sittings vary in length, they usually let me know when the sitting is over.
Judy, what types of projects or photo shoot specials do you have coming up that our readers might be interested in?
"Celebrating Families" is Saturday, August 17th from 10a.m. – 3:00p.m.. Families are invited to come to the Ashland Art Center. For one fee, they'll be cartoon-sketched by artist Gary Foll. He's amazing and pure fun.

Then they'll come to my shooting space and I'll take a charming black and white portrait of them. They end up with the portrait and sketch as 5×7's in a double space matt and frame. We'll have shadow boxes they may purchase to take home and put small memorable items that help tell their family story. We'll have samples for them to see.

There'll be refreshments and other artists working in their areas. It will be an all-around, wonderful event.
After the Halloween Parade in October, children are invited to come to me and be photographed in their costumes for the price of two canned goods for the Ashland Emergency Food Bank. They receive one 4×6.
Finally any last comments for our readers?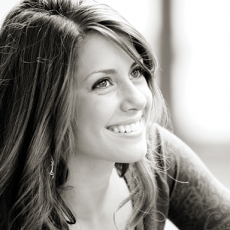 My profession is constantly changing and I find it inspiring and thrilling. I have been so fortunate to have two careers that I adore: teaching and photography. I love being a busy photographer. I do both studio and on location photography. Please visit my new website. www.JudithPavlik.com

Now that I'm at the Ashland Art Center, I've learned how to photograph paintings and 3-D artwork. I already had the lighting for it and learned how to light art so it may be reproduced in high quality prints. People are so beautiful and they don't even know it, but my camera sees it.