Interviews
Maria Connolly and Nando Raynolds – Helping Professionals Become Outstanding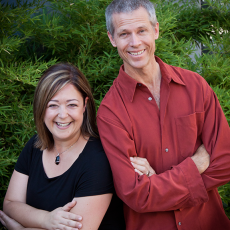 Licensed professional counselors Nando Raynolds and Maria Connolly have over thirty years of combined experience helping clients achieve deeper, richer and more fulfilling lives. Together they have founded the Institute for Professional Leadership, an organization committed to "helping professionals become outstanding."
With a focus on personal empowerment and development, Nando and Maria have teamed up to offer a new training series focused on Neuro-Linguistic Programming and Life Coaching. These two trainings offer an exciting opportunity for Rogue Valley residents to receive high level mentoring and training in these fields without having to leave the Valley. These trainings have helped clients in all arenas of personal and professional development from the development of self-confidence and personal vision to overall career advancement.  
I met with Maria and Nando to learn more about these advanced trainings as well as to gain insight into these two unique individuals.
Maria and Nando, thanks for meeting with me today. To begin with will you please give a little introduction to yourselves and your professional backgrounds?
Nando – Thanks for the opportunity to share our excitement about our Life Coaching and NLP trainings with your readers!  Sometimes I feel like all my life experience has been shaping me to be ready to offer these trainings.  I've been working in the Rogue Valley providing counseling for adults and couples for the last 25 years.  I've done extensive post-graduate training in Hakomi, NLP, Non-Violent Communication and Energy Psychology.  Currently I'm the Clinical Director of the Community Counseling Center of Ashland.

Maria – Yes, thank you for this great opportunity! I am the owner of Neways Integrated Wellness Center, a private, body-oriented practice that I have developed and expanded over the past 10 years. With Nando and a few others I am a co-director of the Community Counseling Center of Ashland. For the past 8 years I've been adjunct faculty at SOU, providing supervision and teaching upper level psychology courses. Finally, last month I certified in the Feldenkrais Method of Somatic Education after 4 years of intense experiential training. Soon after graduating with a Masters in Applied Psychology in 2002, I began studying several modalities in depth: Neuro-Linguistic Programming (NLP), Non-Violent Communication, Hakomi, Sensorimotor psychotherapy, Self-relation and Ericksonian hypnotherapy.
You have eclectic backgrounds that have provided each of you with a very rich and interesting view on life. How has this helped to shape the work each of you are doing? 
Nando- I spent most of my first 13 years living outside the country as my Dad was working for the US State Department.  We spent 3 years living in Haiti and 2 years in Pakistan and these experiences were quite formative for me both in understanding the comparative wealth of the developed world, and the way that happiness and joy are not necessarily connected to material well being.

The spiritual traditions of the world and the wisdom that can be found in my own body have been strong interests for me my entire adult life.  I took my first yoga class at 10 when we were living in Karachi, Pakistan where my Dad was vice-consul.  This began a journey of exploring the wisdom of the body through a wide variety of approaches.  I began practicing T'ai Chi Chuan at 18 and have taught this and Qigong for 25 years both privately and through SOU.  I've published articles, DVDs and a book in this field.  I have also practiced Karate (4th degree black belt), Kenpo (3rd degree black belt) and Contact Improvisational dance. I've also studied and taught massage.

In 1978 I started meditating and went on to get my MA in Transpersonal Psychology, which is an effort to integrate spirituality into traditional psychology.  I was one of the first Licensed Professional Counselors in Oregon, and psychotherapy with couples and adults has been my primary work for 25 years.  This background has provided me a depth of understanding of mind, body and spirit that shapes the holistic approach I bring to my teaching, counseling and coaching.

Maria- Although, I was born in Sydney, Australia, I lived in Italy until I was 22. I have had a well-rounded education in Europe. I attended a private liceum where I studied English, German, Latin and French. At the same time I delved into the study of philosophy, a subject that supported my deep curiosity for understanding our world, our experiences and our human lives. When I was 16 I joined a pantomime group. I remember every week looking forward to delving into the art of conveying emotions, feelings, and telling stories with my body and facial expressions without the use of words. That's when my passion for everything that is somatic began: I realized that we convey so much with the way we show up and move in space.

When I was 21 I met my partner who was from the States and moved here after a year. Then, I continued my studies of languages and psychology. I went on to get my MA in Applied Psychology in 2002. Since then I've been specializing in women's issues through the filter of body center approaches. This training gives me great insight into the whole body experience and extreme sensitivity to the subtleties of felt experience and non-verbal communication.
Nando, there is a unique synergy created when both you and Maria work together. Can you please talk about this?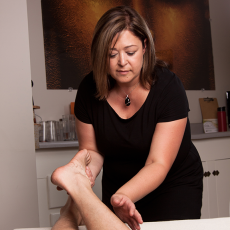 About 5 years ago, Maria and I were comparing notes on the life skills courses we were teaching and discovered that we were covering much of the same material.  We decided to join forces and put together our trademarked program, Life in Balance: The 7 Keys.  Since then we have created our Life Mastery Coaching program and our NLP certification program.

One of the pieces of feedback we get often is about how skillfully we cooperate as teachers and how refreshing it is to have a man and woman share teaching responsibilities so harmoniously.  I think this is a reflection of the amount of time Maria and I have put into our collaboration over the years.  We both trust the other's competence, ideas and creativity and I think this makes our trainings especially dynamic.  As a man and woman, we think and communicate differently from one another and this allows our students to learn from each of our perspectives.  We also incorporate spontaneous humor and are able to create an unusually supportive team feeling in our classes.  This makes our trainings not only informative, but lively, fun and emotionally supportive as well.
"Some things in life are priceless. Nando and Maria–and their gentle, highly complementary collaboration and co-facilitation–are of inestimable worth." – Daniel Murphy, Integrity of Life Services, LLC
We both believe in the benefit of practicing new material in supportive environment to integrate it with existing skills and to cement learning.  We design our trainings to not only be experiential, but to contribute to each student's personal growth and development.  Our trainings are spread over time (8 weeks for the Coaching training, 9 months for the NLP training) which allows participants plenty of time to integrate the learning, and also makes the connection between the students more meaningful.  Students practice skills outside of class with one another as well, deepening their personal connections.
Maria, will you please tell us about the creation of the Institute for Professional Leadership?
Nando and I formed the Institute as something large enough to contain all that we have to offer.  Through it, we offer a variety of services designed to help professionals become outstanding.  This includes our three trainings: our life skills course, Life in Balance: The 7 Keys; our Introduction to Coaching, Life Mastery Coaching and our Certification and Masters level trainings in Neuro-Linguistic Programming.  We also offer weekend workshops from time to time on specific Keys (like Relationship Skills and Self-Compassion) and consulting, coaching and personalized training for individuals, organizations and businesses.  The vision of the Institute is large enough to allow us to grow and adapt as we refine and expand our services.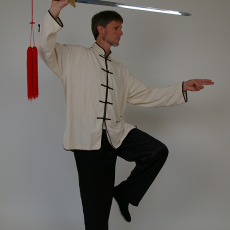 Nando, please introduce us to your Life Coaching training.
It is a real pleasure to offer this, the third session of our Introduction to Life Coaching class.  We started these last fall and they have been tremendously well received.  Based on the feedback we received from participants, we have expanded our current class from 40 to 60 hours over the course of 8 weeks.  This will give students more time to practice with one another and more time for us to go into greater depth in important areas.

I have increasingly come to see over the years how much each of us can benefit from personalized coaching. Although coaches often have specializations in areas of particular interest or experience, the primary thrust in coaching is to help the client achieve his or her unique goals.  Often this starts with clarifying the goals and making sure that they are as meaningfully connected to the person's core values and purpose as possible.  The next step is helping the client define a clear path of action and making sure that they have all the skills and resources to make the trip.  Often this step can include explorations of the client's beliefs and habits – in order to achieve superior results clients often need to update and refine outdated patterns.  The final step in coaching is supporting the client in following through on the action plan they have developed and helping them overcome any unforeseen stumbling blocks.

Our coaching training follows these same three steps for our students.  Students coach one another so that they gain the experience of both being coached through each step, and of coaching another through them as well.  This process is so rich!

As I mentioned before, we have also integrated our Life in Balance: The 7 Keys skill development program into the coaching curriculum.  This provides students a way of both assessing their clients for areas of strength and weakness in their overall life skills, and a framework for helping clients systematically develop their skills.  The 7 Keys are: Self Care, Mindfulness and Self-Understanding, Freedom From Your Past, Self Compassion, Relationships, Vision and Goals, and Spirituality.  We have broken each of these skill areas into more manageable pieces including concrete actions to take to strengthen and build competence in each.  Graduates of our Coaching program will have coached and been coached through this process for 8 weeks as well as learning and practicing with one another for the 60 hours of class time.  This leaves them very well prepared to work with clients.
Maria, your Introduction to Life Coaching program certainly sounds rich and exciting!  Can you tell us a little more about who can benefit from this training and what the process of actually becoming a Life Coach looks like? 
Many of our students have taken the Coaching program to enhance their personal and professional skills and actually have not intended to become coaches per se.  These students have been in management or other fields where developing human resources is an important part of their job.  The bulk of our students, however, are intending to make this into an aspect or the core of their career.  Our program is a great fit for either type of student because it follows the three step coaching process Nando described a moment ago.

Professionals who have matured in their careers are natural candidates for becoming coaches.  Not only do they have their professional experience and expertise, but also that have years of life experience that can be useful to their clients.  For those considering retirement, stepping into the coaching role is a natural part of that phase of life and is a way to remain engaged in their areas of interest with greater flexibility.  Younger people can also become very successful coaches by working with a clientele for whom specific business or life experience is not as important.  To be a great coach you need to be able to express great coaching skills, and this is learned through focused practice.  Any dedicated person can become a great coach if they are willing to do the work involved!

Coaching is an ideal career for someone who wants to contribute to others in a meaningful way while maintaining control over their own schedule and being able to work from anywhere with an internet connection.  It isn't for everyone, however, because like any small business, it takes time, effort and commitment to get started.  Because state or national licensing boards do not legally regulate coaching, coaches have a great deal of leeway in how they run their practice. One of the components of our training is focused on helping our students develop their business plan, marketing materials and strategy so that they are better prepared to step into their new professional role.   Our students graduate having defined who they want to work with, in what manner, and how they are going to reach their target audience.

"The Life Mastery Coaching training has provided me with the skills, confidence and vision to begin my coaching career."  – Allan Roberts
Maria, Tell us what exactly Neuro-Linguistic Programming (NLP) is and what people can expect out of this training.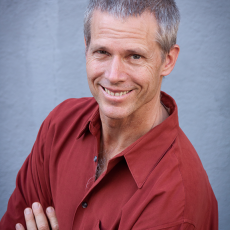 NLP was born in the 70s in Santa Cruz, California. Richard Bandler, a computer programmer and John Grinder, a linguist, termed NLP "an explicit and powerful model of human experience and communication" and a "highly effective methodology for modeling excellence and creating change." NLP started as a modeling project. They were interested in "the difference that makes the difference" in achieving excellence and began to model pillars from the field of psychology like Milton Erickson, Virginia Satir, and Fritz Perls in order to discover what made them so effective. Today, NLP offers several ways to model some of the workings of the mind, with particular emphasis on communication and personal development.

Throughout the course of our 9-month training, the students will learn to identify and set up powerful outcomes, to sequence their own learning into achievable chunks, to understand the structure of their experiences and the process of communication, and practice behavioral strategies for meeting goals while interacting with others more effectively. This NLP training is for anyone who wants these skills and the personal and professional edge that will make them outstanding.
Maria how are individuals taking the trainings well positioned to come out the other side ready to apply what they have learned?
So, think of NLP as the "user's manual for the mind." Learning the NLP principles and processes gives you profound insight into the inner workings of your mind and the way you filter information from the outside world and represent it internally. If you want to make changes in any area of your life, you first need to know what you are doing! People learning and practicing these skills report greater success in influencing first themselves, and then supporting others in doing the same.  Because students will have plenty of opportunities to practice in class, most students will find themselves spontaneously using the skills learned in each weekend over the next few days.  By the end of the 9 months, they will understand a wide range of NLP processes and strategies and be able to use them fluidly with themselves and others.
Nando, you also have been very focused on the practical and experiential side of this work. Can you please say more about this… perhaps tell us a little bit of how you have learned and made steps forward toward goals you have in your own life?
One of the most important things that I have learned over the years is that if someone is able to do something, I can learn how to do that as well. I took up T'ai Chi because I was a gangly and uncoordinated 18 year old. Because I have persevered, I can now easily do things that were once impossible for me.  It is like that joke, "How do you get to Carnegie Hall?" asks the tourist.  "Practice!" is the reply.

So much of personal and professional development is based on developing specific goals, defining a sensible path for achieving them and then doing the work required.  In this way very difficult activities can become second nature for you.

Maria and I are believers in skill-power and less in will power.  We have seen so many people struggling painfully to achieve something using a method that is simply not sensible.  It is like trying to knock down the castle wall with a hammer instead of going through the door.  Our trainings help our students discover sensible methods for achieving their goals and they in turn are able to help their clients in the same way.

I have also learned that I can do alone only a fraction of what I can accomplish with the help and support of others.  I can't tell you the number of times I have gotten discouraged and delayed or abandoned a project.  At these moments of discouragement I just need a little support from my friends!  Our trainings take this learning to heart and emphasize group learning with students helping one another persevere through the parts of learning that can be frustrating and demoralizing.
You both must be very proud and pleased with what you have created.
Thank you, yes!  You're right; we are proud and excited about these trainings.  Our trainings compare well with others in terms of the material they cover and the opportunities for skill development they offer.  However, other trainings of this caliber require that you travel outside the valley, bringing that added inconvenience and expense.  Often large portions (or even the whole training) take place electronically, eliminating the many benefits of live instruction with fellow students.  So much of our trainings are experiential – we will often provide a demonstration and follow that with an opportunity for students to practice the process with one another.  There is no way to duplicate the richness of this learning environment through electronic means.  In addition, if you do a training outside the Valley, your cohort of fellow students will be outside the Valley, eliminating benefits of the local network.  Finally, we have chosen to price our trainings very affordably in order to make this material more easily accessible to our community.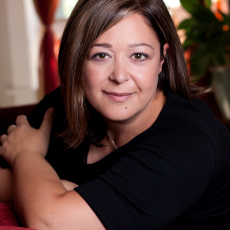 Maria what are some of the changes you observe in your clients as they begin to work forward in this body of work?
Empowerment and confidence are two of the things that immediately come to mind. It is so rewarding to witness the changes in front of our eyes, to support someone's growth and development over time. It's especially worthwhile to watch people make connections with themselves and others, to develop resourceful support systems and to extend their learning to others. It's a powerful domino effect! Nando and I often say, "We want to co-create a world in which we want to live;" a world of resourceful, skillful, competent and passionate individuals. We are excited to be doing our part!
Nando, can you describe some of the hidden gems that can also arise for students as they work through these trainings?
One of the aspects of doing this work that is particularly rewarding is getting to participate in the growth and development of our students.  In our coaching training, students typically have profound personal breakthroughs particularly in applying the 7 Keys to their own lives.  This happens in each Key – students recommitting to their exercise programs, understanding their inner conflicts for the first time, and being able to perceive how to deepen rapport with a family member or finally feeling free from some distressing event from the past. I particularly delight in watching students develop their self-compassion.  In fact, I've written a workbook for this Key called Transforming Your Inner-Critic Into An Inner Coach.

The NLP training, because it is longer and more in depth, has an even greater opportunity for "lightbulb" moments.  Students learn a wealth of specific processes and use them with one another such that they get to experience the process as both client and as guide.  NLP is rich with elegant processes such as that for Changing Personal History that guides the client through the process of extracting the learning from past events and letting them go, or the Disney Strategy For Creativity which guides the student through specific steps to bring their dreams into reality.  I get excited just talking about these because people typically find them so valuable!
You have a very committed and loyal group of students who have engaged in the trainings. Please talk about the community aspect of this training experience.
Like we mentioned, one of the unique things that we offer in our trainings is the opportunity to work closely learning with other like-minded professionals in the community.  Most of our students find this aspect of our trainings extremely valuable and that the relationships they build in the trainings continue to be important sources of mutual support in an ongoing way.  Our coaching students, for instance, have created ways to meet with one another to continue polishing their skills both in partners and in groups.  At our trainings students often share about how meaningful and important the sense of group support within the training has been to them.
Let's talk about continuity and ongoing mentorship. I can see that you both are very committed to the success of each and every one of your students. 
Our trainings are designed for self-starters who are life-long learners.  Our students are passionate about the skills they want to learn and what they want to achieve in their lives.  They know that excellence is an ongoing process of approximation and that only through persistent effort will they be able to produce results that are world class.  We are blessed to attract a very high quality of student who we are proud to see putting the skills they have learned in our trainings to use.  Often we have the opportunity to continue working with our students after they have completed one of our trainings.  Many of our coaches, for instance, are signing up for the NLP training because they know how valuable these deeper skills will be in their work. We really want to see our students successfully manifesting their dreams and being of service to others and are delighted to help them in any way that we can.  This can include ongoing specialized trainings or individual coaching as well as our public offerings.  We both find it so meaningful and rewarding to be able to support our students in realizing their goals.
Nando, where in your life have you most applied your own work?
I think one of the reasons that self-compassion is so important to me is that for my first 25 years I was so hard on myself.  I had a ferocious inner critic who I pictured as a black robed slave master with a whip standing beside a pit of meaninglessness and despair into which he threatened to hurl me.  Over the years I have learned how to soften this and understand the positive intention of these old habits of mine.  This has entailed a great deal of processing of my personal history, moving through the painful emotions there, and reconsidering what I learned from these early experiences through more adult eyes.  I have changed my beliefs and my behavior a great deal over the years.  My personal experience has helped me be profoundly patient and compassionate with the suffering of others that is due to past pain and outmoded habits.  It has also helped me understand the importance of using sensible, mature, and methodical strategies for achieving one's goals.
Maria, how about in your life?
I consider myself a lifelong learner. Like Nando, I haven't always been very kind to myself. I grew up being a perfectionist and it has been taking years to soften my inner critic and focus on levels of competence instead. These kinds of changes take time, patience and a lot of determination. I continue to refine my ability to be with myself and I think I will do that until the end. This is what I offer to my clients: the knowledge and understanding that change takes time and the confidence that it does happen, incrementally, over time. I have a deep understanding of human suffering and a vast capacity to be with pain and support healing.
What are the next steps for someone who is interested in learning more about what you have to offer?
The NLP Certification training starts September 13th, with 120 hours over 10 weekends in Ashland:

Sept. 13 & 14, Oct. 4 & 5,

Nov. 8 & 9, Dec. 6 & 7, Jan. 17 & 18,

Feb. 7 & 8, Mar. 7 & 8,

April 4 & 5; 18 & 19, May 16 & 17

Investment: $1,990

The Introduction to Life Coaching starts Thurs. Oct. 16th and meets for 60 hours over 8 weeks in Ashland:

6:30 – 9:30 pm Thurs. & Fri. 10 – 5

10/16, 10/17, 10/23, 10/24, 11/6, 11/7,

11/13, 11/20, 12/4, 12/5, 12/11, 12/12,

12/18, 12/19

Investment: $895, $850 if paid by Sept. 15th.

For more information, the first stop is our website, www.instituteforprofessionalleadership.com . We are also happy to talk with interested people in person – Maria 541-973-9673 or Nando 541-821-6623.  We will be doing a free talk on the trainings at the Ashland Library Gresham Room from 7 – 8:30pm on Thursday Sept. 4th.  A couple of graduates have also offered to connect about their experience with our trainings.
Learn More:
The Institute for Professional Leadership
Nando Raynolds and Maria Connolly
nando@mind.net, maria@newayscenter.com
Maria 541-973-9673, Nando 541-821-6623.