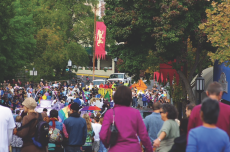 Come OUT and give to the Southern Oregon Scholarship Fund. For the past four years SOPride has assisted in funding the education of a Southern Oregon University student. Thanks to the generosity of some supportive individuals we are able to keep the scholarship funded. Join me now and be a part of something bigger than yourself… the future!
Southern Oregon Pride moves forward by standing up for social justices, racial justices, equality and acceptance for all people.
You can make your tax deductible check out to SOPride:
SOPride, Scholarship Fund
P.O. Box 928
Ashland, Oregon
97520
Reminder:
Saturday, October 6th   Pride at the Ashland Library " The Living Archive" at 2:00pm
Saturday, October 13th is the Pride Parade (for more information go to www.Lotusrisingproject.org)
Thank you for your support and More Power to the People!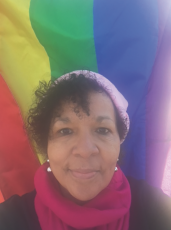 Gina DuQuenne
Founder and President of Southern Oregon Pride