Interviews
Raven Wood Works – Jake Hayes & Jud Olsen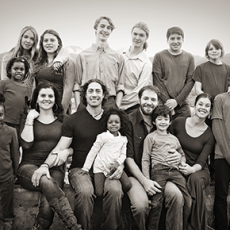 For those looking for high-quality, custom woodwork for furniture, building and remodel typically only found in places such as Portland or San Francisco look no further.  With decades of experience between them, Jake Hayes and Judd Olsen of Raven Wood Works pride themselves on excellent craftsmanship and unique design not easily found elsewhere.
Jake and Judd have a large portfolio of beautiful work to share in today's interview. Read on to learn more about their one-of-a-kind craftsmanship and how they are achieving their goal to build amazing things for amazing people.
Thanks so much for talking with us today.  Please tell us a little bit about Raven Wood Works?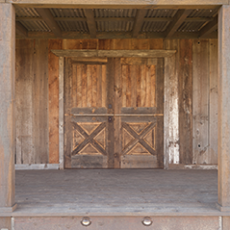 Raven Wood Works was founded by Jake Hayes and Justin (Jud) Olsen whom combined have over 44 years of woodworking expertise.  Jake is a 4th generation carpenter and Jud is a self-taught woodworking expert.  Jake was 20 and Jud 18 when they first began working together and ultimately incorporated Raven Wood Works 7 years ago.

RWW has been privileged to work on spectacular projects from high-end vineyards, unique artisan furniture, Tai temples, gorgeous executive office spaces, and custom front doors to back doors and everything in between. 

RWW brings heritage, precision, and artistry to your home.  We pride ourselves in our ability to bring to physical life our clients dreams.  If you can envision it, we can create it.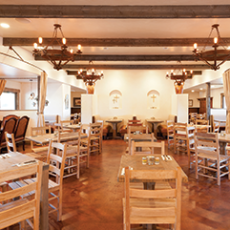 Tell us about some of your favorite projects from this past year.
Hard to pin down just one because we love what we do.  But the best is when our clients give us unique ideas that we get the chance to create outside the box like building a fully functional guest house on a 10'X 11' pad.   Our clients have very versatile desires and projects which keeps our work fun and rewarding.  One of our favorites this year was the design and building of a kitchen remodel where a client asked for the "bat cave"- meaning they wanted their entire kitchen island on tracks so when rolled back, led to their wine cellar.   We used reclaimed lumber for kitchen cabinets and built in many "hidden compartments" as well.  They wanted their kitchen to be a work of art where they could sit down, pour a glass of wine and converse about life in a space that reflected their personality and complex life experiences.
Not only are your creations totally unique but you have some very interesting and unique clients!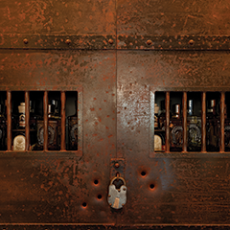 This is true; we do have some amazing clients!  We tend to attract very creative people where the end result is a great mingling of ideas and creations.  Another thing we love about our clients is that they come to us for custom one of a kind things knowing there will be nothing like it anywhere else.  You can't get this stuff from Home Depot or Costco.  Our clients have class, they travel and have a story to tell and they want their home to reflect it. They are people who desire to create a space- they have a general idea of what they are looking to build yet are looking for us to articulate, design and bring to life their vision.  We want our clients to understand that once the door to custom is open, there is nothing that can't be obtained.
Doing this interview in the LocalsGuide is going to introduce you to many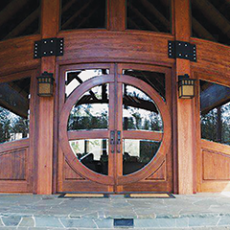 potential new clients.
We are looking forward to meeting new and excited clients.  If you can envision it, we can build it.  If it hasn't been done, it doesn't mean that it can't be.  We love a great challenge, like turning old wine barrels into wine cellar doors, or building a 10' high by 12' wide arched door unit (see pic).
What kind of jobs do you specialize in?
That's just it, with all the experience RWW has, we bring incredible ingenuity and knowledge to any custom project.  If it is made of wood we can build it.  So you just need to bring us the vision and we can make it happen.  From unique kitchen remodel to brand new custom homes. 
Walk us through your creative process.  How does a client's vision become a finished product?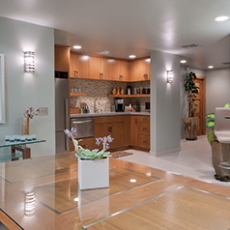 In the first meeting, we usually show up with a sketchpad and measuring tape and we start from there.  The clients often give the general feeling they desire, pictures, wish lists, or even stick drawings and we start coming up with ideas as to where we will go with the design.  I love when clients want to tweak or twist our ideas to make it there's.  It has been said that the greatest works of art have been commissioned.  All the greatest artists, architects and designers worked with the clients ideas that they gave them.  The result is art that the whole world gets to enjoy- this is how we view our creations.
Tell us about some of the toughest challenges Raven Wood Works has taken on.
The toughest challenge by far is balancing work with family.  We have a huge passion to build the best and be the most reliable in both work and family.  Between Jake and Jud, we have the most amazing wives and 13 children.  That being said, we are fiercely committed to meeting our clients expectation and time frame.  This at times has meant showing up to the shop at 4 am so we can be home for dinner at 5:00 pm.  We stand strong in our word, if we say we can build it, and when it will be done, we do just that.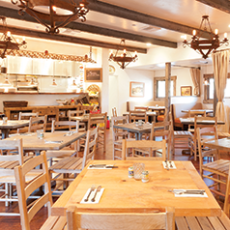 You took on an amazing project for a high end Mexican restaurant in Woodland, CA. Tell us about it.
Yeah, that was a fun job.  We worked with a restaurant owner who had a very unique and explicit look that he was going for.  We built every door, chair and table to look different- no assembly line.  He even wanted us to shoot the doors with a gun to make it look like a true Mexican cantina.  We actually inlaid bullets into the doors which turned out so cool!  It is now one of the most amazing Mexican restaurants in northern California.
You have some outstanding feedback from your customers. What have you been hearing?
Here's what our customers are saying:
"RWW is no doubt my go to source for hand-crafted, durable and well-designed carpentry.  Jake and Jud have designed and created doors, tables, structures, surfaces and accents for multiple projects I have managed  The level of creativity and thought they both bring to each project is what sets them apart from the rest; from the authentic techniques and materials used, to how the project will scale in the intended space, no detail left behind.  This talented duo is truly a busy designers dream; delivering one of a kind pieces with personality and strength sure to impress the people lucky enough to experience the spaces they have inspired."

-E.M. Interior Designer, Woodland, CA
"We were looking all the way in Arizona to get custom rounded doors for our home.  We didn't even imagine that someone in such a small valley could build something so high-end and unique.  RWW exceeded all our expectations on quality, customer service and speed."

– D.C. of Medford, OR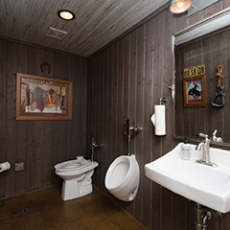 "RWW brings soul to your design.  Their creativity, passion and integrity put you at ease.  Fostering an ideal of collaborative environment for enhancing the style of your home.  Most importantly, they are easy and enjoyable to have in your home.  Something that is a refreshing and added benefit when the stress of sub-contractors, decision making, finances, and sheer exhaustion abound in the design/build process."

-B.W. of Ashland, OR
What is the best way for readers to learn more about your business and start a project?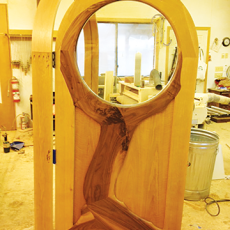 Please visit our site to see a video of our work and us at RavenWoodWorks.com and visit our FB page RavenWoodWorks Inc.  Call Jake or Jud at 541-261-6414.
Learn More:
Raven Wood Works
541-261-6414