How do you create thriving art museums that inspire creativity and cultivate wonder? As a prior art student, and lifelong art lover, I have to admit I have oftentimes found art museums to be rather boring – but not today!
In this month's interview I speak with Scott Malbaurn of the Schneider Museum of Art. Scott takes us behind the scenes of the Schneider and his dynamic management and exhibit facilitation. I was both impressed and inspired by his creative leadership, networking, and actualization – and I think you will be too!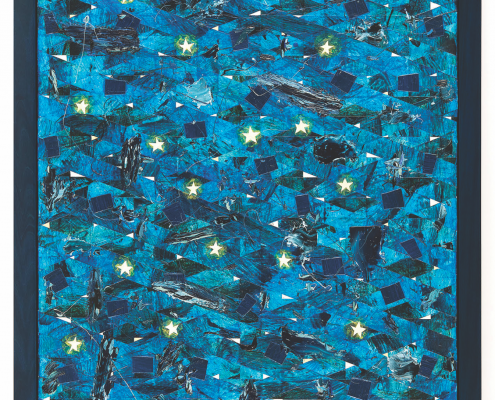 Scott, thanks so much for speaking with us today and congratulations on the great work you are doing at the Schneider.
Thank you. It's a pleasure to speak with you.
To begin with, will you give us a little history of the Museum and its role here in our community?
The Schneider Museum of Art opened its doors in 1986 due to the goodwill and good work of Bill and Florence Schneider who spearheaded the fundraising campaign, alongside a number of other extraordinary community members, to build the museum. At that time, the museum was asked to hold one exhibition annually. The Schneider Museum's first director, Greer Markle, far surpassed that and put on some incredible exhibitions. The museum was called the jewel of the city and hosted brilliant exhibitions and had fabulous receptions.

The museum became a contemporary art museum, showing artwork of our time that reflects our contemporary culture and that has continued into today. Our role is to bring in artwork in which our residents would normally have to travel to see. But I do not forget about the artists in our own backyard, the artists in Ashland, the Rogue Valley and Oregon. By bringing in nationally and internationally recognized artists, we are able to elevate the context of visual arts within the valley and Oregon as a whole. These visiting artists share their knowledge and experiences with our academic and community groups through visiting artist lectures and workshops that are free and open to the public.
In the summer 2015 you stepped in as director of the Schneider. What were some of your key hopes and dreams when you first took on the job?
Some of my key hopes and dreams were to bring in exciting artists and expose our audiences to what is happening in the art world. I am from a town similar to Ashland. I lived in a place between two major cities, New York and Boston. But it wasn't until I moved to New York City and lived there for ten years that I witnessed that the artworld firsthand. There are living breathing artists making work today and there is a multi-billion dollar market for this. Not the cliché of only dead artists sell. This is part of the Creative Industries and it is huge! It's like we needed to call out and inform other young creatives that there is a world for us to engage with.

I also wanted to build a network of arts organizations, non-profits, artists and curators that speak to the contemporary art world. I hoped to provide engaging programs for our audiences to learn more in-depth about the artwork on view. I wanted to increase revenue to provide ambitious exhibitions as well as turn a part-time office manager position into a full-time position and create a special group of invested stakeholders to assist me in fundraising and public relations.
Now, four years later, how have your hopes lived up to reality?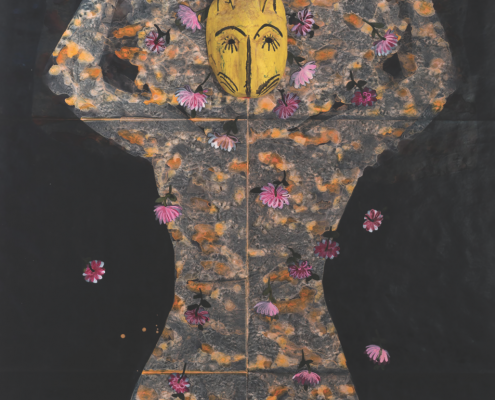 We have inspired our undergraduate art students and motivated them to dream big and look at top ranked graduate programs. I am happy to report that we have many talented alumni in top ranked graduate programs with incredible scholarships.

We have an outstanding network regionally, statewide and nationally of artists, curators, and organizations that we can call upon in search of prospective artists, programs and ideas. We have different types of programs that are engaging to patrons of all ages and we have increased revenue through grants, a revamped membership program and donations in general.

We created the Museum Council chaired by Sandy Friend and including members Vivian Stubblefield and Judy Howard. These three long-standing supporters of the Schneider Museum of Art greatly assist with fundraising efforts and community relations. We sincerely appreciate their kind assistance and volunteered time.

We are well on our way to move into the future with bigger hopes and aspirations for the Schneider Museum of Art.
Scott, please take us behind the scenes and share with us some of your thoughts that have gone into creating recent successes you have experienced.
It's been a lot of hard work, constantly shifting gears and juggling multiple big ideas at one time. But it is rewarding work and I do not do it alone. My colleagues include David Humphrey, Director of the Oregon Center for the Arts here at SOU. David is a visionary leader and wonderful boss to work with. Robin Strangfeld has been chairing the Creative Arts programs and she too is ambitious and willing to put in the work. We receive support from the upper administration including Provost Sue Walsh and President Linda Schott. We all see the potential to grow, do more, and do better for the museum, the school, our region, and beyond.
Working together with members from the community is always part of the process. Please talk more about this.
I recognized that Ashland was a special place. Ashland is an arts town with a majority of its residents interested in the arts as well as so many tourists. But I also recognized many opportunities to grow that even further by connecting with other like-minded non-profit organizations and divisions of the university to present collaborative projects.

We have done this with the University's Arts and Humanities by connecting to the campus theme that they develop and administer. We have also recently worked with the STEM division here at SOU as well as ScienceWorks Hands on Museum to present an 'inspired by science' exhibition of nationally and internationally recognized artists whose work deal with a particular science. There is also the popular Ashland Independent Film Festival collaborative exhibition every spring.

During the school year, we contract the Allaboard Trolley once a season to connect the Museum and University to the downtown Ashland First Friday arts walks for a fun way to get around town. This year we started a new program called VAST, the Visiting Artist and Scholar in Teaching residency in which the Creative Arts program and the Schneider Museum of Art select an artist to hold a term long residency with us, teach two classes, provide a lecture and show their work within the museum. This has been hugely successful for us.
Scott, can you give us an overview of this past year's exhibitions?
The Museum's 2018/2019 exhibitions continued to offer content and meaning that our patrons come to expect. From bicultural work with a feminist bent by Columbian-American artist Nancy Friedmann-Sánchez, to color obsessed paintings by Douglas Melini, our recent six solo exhibitions demonstrated a particular artist's vision and we are glad to give them the opportunity to hold a gallery unto themselves and share that. Recent curated exhibitions such as our Creative Arts faculty exhibition which engaged with the campus theme "From Ignorance to Wisdom" curated by Blake Shell of Disjecta Contemporary, from Portland, Oregon and the Ashland Independent Film Festival's (AIFF) collaborative exhibition co-curated by myself and AIFF's Artistic and Executive Director, Richard Herskowitz, invited outside voices to share insight and perspectives. Loaned work from the collections of Jordan D. Schnitzer and his family foundation gave us opportunities to inspect up close and personal blue-chip work by artists Ed Ruscha, Judy Pfaff, and Vija Celmins.

Alongside these exhibitions, we provided programs such as lectures, Free Family Days and docent tours that gave art goers an opportunity to learn more in-depth about these works on view.
Were there any comments that you heard about these exhibitions that stand out to you in particular?
Contemporary art can be challenging. It is usually about the idea, not so much how the aesthetics – although good ideas and good aesthetics often emerge in tandem, not always so. Some of the work on view can be challenging. Visitors may quickly dismiss it. When we read the artist statement together to find out what the work is about, they often like the idea and in turn, begin to like the work. I love witnessing this.

This fall our VAST resident, Ryan Kitson, had his solo exhibition written up in Whitehot Magazine, an internationally viewed online contemporary art magazine. This was very exciting for us. You can find it easily by searching "Ryan Kitson Whitehot Magazine". Kitson's work is intriguing and very abstract. The work is mixed media and about a particular idea. The write up in Whitehot Magazine does a wonderful job in breaking it down. Kitson asks the viewer to view the work before reading his statement. He wants you to take in the aesthetic experience first, an experience he took into careful consideration to craft over a full week of installing. With enough time, viewers can build personal associations with the work from small clues and then later, read the artist statement for another unveiling of sorts about the work.

It's all an experiential process and we hope that it's a rewarding one for our viewers.
Please talk about the demographics of visitors coming to visit the Schneider, and how this has changed over the years.
The Schneider Museum of Art is open year round, Monday-Saturday, 10am-4pm. We serve all age groups, and by being free and open to the public, we are accessible to all.

We have been getting 14,000 visitors a year and this year we are coming up on 15,000 visitors. From our surveys in which there is a 32% return rate, a surprisingly 42% are from 50+ miles away, 25% stated that they are staying overnight. Last year that was 3,500 overnight stays. At an average of $135 a night, that is $472,500 in hotel revenue. 51% stated that they would patronize local restaurants. The state of Oregon's per diem rate for lunch is $15.00 and dinner is $30.00, that average is $22.50. With 7,140 people eating here, that is $160,650 in restaurant revenue. We recognize that we are not the only reason why many of these visitors are coming to Ashland, but we do recognize that we play a major role in why they do decide to come here for a weekend getaway or more.
Scott, what are some of the exhibitions coming up that we can look forward to?
Fall 2019 will present two solo exhibitions by artists Victor Maldonado of Portland, Oregon and Justin Favela of Las Vegas, Nevada. We will also have a group show with a selection of prints from Self Help Graphics, a Los Angeles based non-profit organization that fosters the creation and advancement of new artworks by Chicana/o and Latinx artists through experimental and innovative printmaking techniques and other visual art forms.

Winter 2020 we will show work by contemporary Native American artists Wendy Red Star and Joe Feddersen. Wendy Red Star is of Apsáalooke (Crow) and Irish decent and grew up on the Crow Reservation in Pryor, MT. Her humorous approach and use of Native American images from traditional media draw the viewer into her work, while also confronting romanticized representations.

Joe Feddersen, a member of the Confederated Tribes of the Colville Reservation, lives and works in Omak, WA and was a faculty member at Evergreen State College in Olympia, Washington from 1989 until his retirement in 2009. Joe is a sculptor, painter, photographer and mixed-media artist. He is known for creating artworks strong in geometric patterns reflective of what is seen in the environment, landscape and his Native American heritage.

Spring 2020 will be another AIFF collaborative exhibition that we are working on now, finding artists who make work dealing with the theme of "migrations".

Summer 2020 we will engage with the 20th anniversary of the Cascade-Siskiyou National Monument by commissioning a new artwork from artist Mark Tribe. Tribe is an internationally recognized artist and arts educator. He heads up the graduate program at the School of Visual Arts in New York, NY. His ongoing "New Nature" series is an attempt to provide 24-hour archival recordings of wild landscapes, preserved in museum collections for future generations. Tribe completed the first in 2016 and plans to make several more over the next few years. Additional upcoming locations include the Boundary Waters Wilderness in Minnesota, Big Cypress National Preserve in Florida, and Katahdin Woods and Waters National Monument in Maine.
Will you please take us behind the scenes to your thoughts and considerations that go into curating and putting together a show?
Yes, there are many thoughts and considerations. We look for opportunities of engagement and collaborations. I attempt to get out of the office from time to time and see exhibitions elsewhere, conduct studio visits with young emerging artists who are starting to get attention as well as mid and late career artists. From here, things begin to evolve and we look for ways to 'connect the dots' such as grant opportunities and what those grant giving organizations want to see happen with their money. We look to provide exhibitions that contrast or compliment the ones before them. Over an eighteen-month period, we try to show the full spectrum of what the contemporary artworld is showing and doing right now. There is so much going on. With all of this, we try to maintain a high caliber of artwork on view.
You have also put together an upcoming trip to Portland. Please tell us about the inspiration and goals behind this trip.
This is a Museum fundraising trip made available to Museum members. We have deluxe guest rooms for our attendees at the Kimpton Vinatge Hotel and an elegant private dinner planned with special guests. We will be chauffeured by Beau Monde's luxury limo service to our visit the to the Portland Art Museum for a behind the scenes tour along with curated tours of significant Portland galleries and artist studio visits with some of Portland's leading artists. During this visit they will also have two free evenings to take in Portland's exciting food and wine scene. I am so excited to share this experience with our members.
Scott, you seem to be very skilled at cultivating and facilitating relationships all across the art world.
Thanks. I feel as though it is a necessary part of the job, to be able to communicate with others and provide a reciprocated exchange. This provides exceptional opportunities for artists, to bring them here and share their work with our audiences. Once again, it is an attempt to bring work here that our academic and community groups would otherwise have to travel to see.
Where do you see things going for the Schneider as we move into the future?
With the creation on the Museum Council, I foresee more opportunities for the community to engage and get behind different aspects of our operations and support areas. I see more opportunities for the Schneider Museum of Art to present off-campus activities and possibly travel for some of our projects.

We will continue to work with exciting artists and intelligent curators, provide activities that are free and open to the public, connect our academic groups to leading arts educators, dream up stimulating opportunities and activities for our members such as art expeditions to other cities. We want to be a visual arts leader in our state and improve the arts ecology. We are part of Ashland's economic and tourism economy and we want to increase tourism attendance to the museum.
Finally, are there any last thoughts or comments you would like to share with our readers?
I would like to thank our Museum Members and Volunteers for their continued support as well as the University's upper administration. Without this, we could not do what we do.
Learn More:
Schneider Museum of Art
1250 Siskiyou Blvd,
www.Sma.Sou.Edu
(541) 552-6245