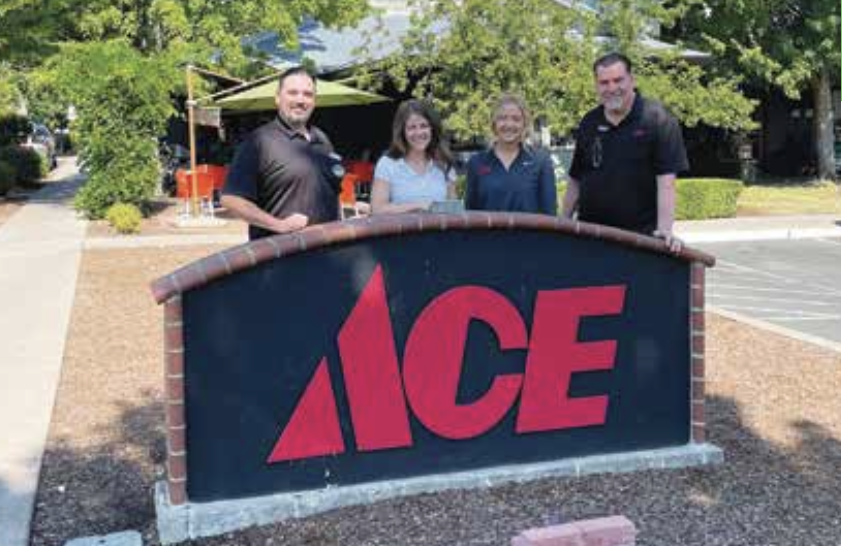 My name is Bill and I have been a landlord here in Ashland since 2003. Before that, I was a landlord, buying multi-unit fixer uppers in Key West, Ft. Lauderdale and Durango, Colorado for over fifty years. I have been into many hardware stores in these different places that I have lived and have invested in. It seems I was always in a hardware store getting something for one of my rental properties. I can't imagine any other hardware store even coming close to Ashland Hardware. The knowledge, helpfulness and friendliness of the managers and staff in addition to the varied amount of quality stock they keep on hand, is why all local professional plumbers and contractors come to Ace for their needs. These are just a few of the reasons why Ashland Hardware stands alone high up on the top pedestal. If there was an Olympics for hardware stores Ashland Hardware would reign over all others and receive gold every time. 
If you have been into the store recently you would have noticed a lot of new, young faces waiting on the customers. I am an old guy now and I realize that I often resist change. So many of the older staff that have helped me over the years and impressed me with their knowledge, courtesy and patience even when they were rushing about, have recently retired or are moving into retirement. Before leaving they have trained and passed forward much of what they have learned to the younger staff. So very capable, conscientious and hardworking are just a few of the positives I could say about Chris Goodale and Adam Christie, current managers of Ashland Hardware. They are enthusiastically supported by the young, second generation of store owners, Kate and Jill Emard.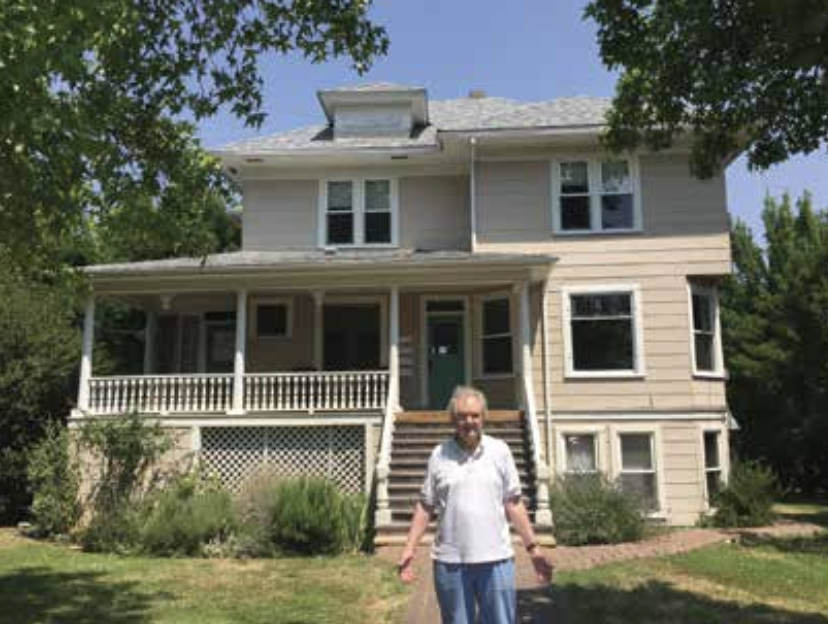 I was amazed to learn recently that Ashland Hardware has already been in service to the public for over 85 years. That means they were well-established and helping people all through World War 2!
Why do people come here for Ashland to visit Ashland Hardware when they live in Medford, Klamath Falls, Jacksonville and even California? I know Ashland Hardware is a very special hardware store, but it is more than that. If you go into the store through the side entrance on A St., you will first pass by the housewares department and then to one of my favorite sections, art. Ashland Hardware has a complete and well-stocked art supply department. New and different items are coming into the various departments of the store all the time. 
This week one of my rental apartments became available. The tenant moved out after living there for about 15 years. I had a lot of work that I am still working on, to get it ready to rent. The tracks were broken on the accordion closet doors and must be at least 30 years old. I could not believe it, when Cathy found exactly what I needed. Ace is the Place!
P.S. I forgot to mention that leashed dogs are always welcome with their owners and popcorn is always on hand. Just help yourself! My dog Tika never forgets the treat she will be getting at the check-out counter.
Sincerely,
Bill Kern