Articles
LocalsGuide – Interview Template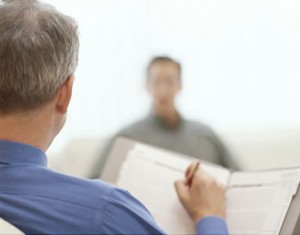 Here is a quick interview template I worked up to assist in the creation of great interviews.
IT'S SO EASY … That I want to share my formula with you so you can interview all the cool people you know or want to know.
Seriously
Use my technique and help get your friends, neighbors and community role models recognized. Help put the spotlight on them, they deserve it and…this is just to easy for me to do it all myself.
HERE'S HOW IT WORKS
1. First pick a person you want to interview. ( You will need their email address )
2. Second think up between 10 – 15 questions and email  them to your new found friend.
3. Next, have them fill it out and then send it back to Editor@LocalsGuide.com
4. We then print / post interview on the site – DONE
INTERVIEW TEMPLATE =========================== START
Interview Title: Joe's Super Cool Taco Stand (Make A Cool Title)
Introduction: 1-2 paragraphs
* Sometimes if I don't know the person I ask them to write a brief intro about themselves
* If you want to write an intro add it here
Write your questions here: (Write 10 Questions)
– question 1: Joe, how did you get into the Taco Biz?
– question 2: Where did you get that killer Taco Van?
– question 3: Best Hot Sauce for cold winter days?
– question 4: Where in the world did you learn to cook?
– question 5: Most Tacos you ever saw someone eat?
– question 6: Joe, you've been around the block.. best advice for young people?
– question 7: Average price and hours you are open?
– question 8: Message to your competitors?
– question 9: Favorite place to vacation?
– question 10: Where do you park the taco van at night?
* POST FINAL INTERVIEW HERE: Interview Submission Form
* INLUDE 2-3 HIGH RESOLUTION PHOTOS
* PLEASE MODIFY / CHANGE or ADD NEW QUESTIONS
* WE WILL PRINT WHAT YOU SEND
Interview Word Count:
Average LocalsGuide Interview range in length from 800 – 1200 words for print.
Online Interviews can be as long as you like.
THANKS FOR DOING MY INTERVIEW – Look for it on LocalsGuide.com and or in the printed edition of LocalsGUIDE
INTERVIEW TEMPLATE=======================DONE
IMPORTANT TIP: ALWAYS Encourage people to edit, change or modify questions to represent themselves the way they want to be represented. It's better this way and more interesting. PLUS MAINSTREAM MEDIA SUCKS because they always get the facts wrong.
LET PEOPLE TELL THEIR OWN STORY
OK, So I expect to see a flood of interviews coming through over the next few months.
I will do my best to print and feature as many as I can in print and get all of them online as quick as possible.
HAVE FUN and Interview some Cool People!
– Shields Bialasik
PS: PLEASE DO NOT ASK IF YOUR PIECE WILL BE PRINTED!
Sorry… I will do my best… to get everyone into the spotlight… but for sure it will go online.
——————————————————
CLICK HERE TO SUBMIT YOUR INTERVIEW
NOTE: The secret behind getting a good response in LocalsGuide is in the disclosure.
The real question is why do you love what you are doing and how would you share this
with people out in the community.
You can tie these passions into all sorts of elements of your life, from cooking to bike riding to
your profession.