Interviews
Todd Britton- Music Teacher, Learn to Play…Play Better… And Love Music Even More!
Whether you are a seasoned musician or just starting out, you won't want to miss the opportunity to take music lessons with Todd Britton. Todd's approach to music is one of a kind. He can engage all levels of experience, from beginners to experts, and has spent the greater part of the last 25 years honing his own musical skills. Todd's experience ranges from opening for musicians like Sheryl Crow and Robin Trower to playing concerts with 50's greats 'The Diamonds,' as well as many different tribute acts. He also has extensive experience in sound engineering.
Whether you are a parent looking for afternoon lessons with your child, a musician wanting to learn to play by ear and transcribe songs, improve your music theory, or possibly you're still sitting on the dream of being able to play Christmas songs on the piano for your family, Todd can help. He can also help more advanced musicians to play better and to achieve the next level of musical mastery.
There are many great music teachers whom you could choose to work with, but if you are wanting to have fun, while being challenged – and succeed playing music – choose Todd. The enthusiasm and confidence that Todd shares with his students not only inspires but pushes them forward in finding and developing their own relationships to the age old art. The best part of music lessons with Todd is that he will come to work with you. Just set a time and place and he is there.
Below is an interview I conducted with Todd in which he takes us behind the scenes to discuss a lifelong love of learning, playing and teaching music to others.
Todd, thanks so much for reaching out to do this interview with us in the LocalsGuide. As I understand it, you've opened up your calendar for music lessons in Ashland and want help getting the word out to the community. Tell us about this and the opportunity you have to offer.
I'm looking for anyone who really wants to learn music or hone their skills as a musician. I am also looking to network with anyone who needs musical help. As a performer for many years, I feel that I can help new musicians to gain a better understanding of what it takes to play on a stage in a performance setting. I love music and want to share what I've learned.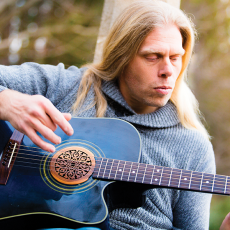 Todd, please take us back and introduce us to your own musical background and history.
I grew up in NY just outside of New York City. I was exposed to a lot of music as part of my upbringing, but this only gave me a one-sided, traditional view of music. I found that in order to become a more well-rounded musician, I needed to develop my ear and learn to 'feel' the music. We also didn't have the internet back then, so finding sheet music for the songs I wanted to play was next to impossible. I had to study and develop my own ear just so I could play those songs. 
Who have been some of your great musical inspirations and how has your own love and appreciation for music evolved over the years?
There's so many! As a kid I was fascinated with the storytelling and piano chops of Billy Joel. Songs like "Scenes From an Italian Restaurant" led me down the road to progressive music. Bands like Yes, Rush, Pink Floyd and Kansas had constantly changing themes and the interplay of the musicians had me hooked right away! Over time, I started developing a love for classical music. I realized that I could take those elements that I liked from rock and bring that feel into the orchestral realm.
Todd, please talk about your own experience of learning music and how you have then turned this around to teach others.
When I was young there were many things that I didn't get about playing. I went through many moments of trial and error to learn music and what I should play in an improvisational setting. It took quite a while to figure out what was right and wrong and how to play what sounded good. All of those trials led me to a better understanding of proper playing and gave me a unique perspective to help others. That inspired me to seek out students that were falling into the same pitfalls I was. These days, that same perspective has helped me to spot potentially bad habits in my students before they grow too deep.
What are some of your personal goals and inspiration of being a music teacher?
I'd like to be known as someone who musically touches lives. Music is such a personal thing to each and every one of us. It brings me joy to help someone to play better or gain a deeper understanding of their relationship with music. I work best with people that have a true love for the art of music. I love changing someone's perception and understanding of this beautiful thing called music.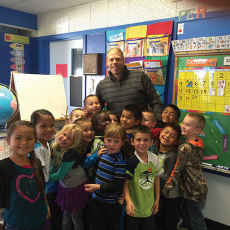 I imagine it must feel great to see your students succeed.
It's an empowering feeling for me to see my students accomplishing the goals that we've set for them. Whether it's playing a difficult passage or seeing them playing with other musicians for the first time. It makes me proud to see someone get on stage and just hit it home! The look of excitement they have when they 'get it' is wonderful.
Todd, can you take this further and talk about the transformations you are able to witness in your students?
I've had students come to me after taking lessons before who were just not able to understand an instrument. By using analogies and putting things in terms that they understand, I helped to get the point across in a familiar way for them. Music theory is hard! When a student starts relating all of the various components of music- keys, timing, etc… it becomes so much more comfortable for them! They're able to be creative with their music and let their own emotions flow along with what they're playing.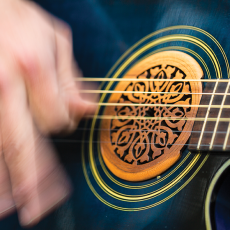 Are there any specific moments you can recall having your own musical breakthroughs?
Playing a musical instrument is a game of persistence sometimes. I recall spending months as a kid trying to learn a particularly hard passage in a Billy Joel song. After so much time and a great deal of frustration, I started seeing results! I was able to gradually speed up the passage and my fingers knew just where to go! It was that moment that I realized with dedication I could play anything I wanted to.
One skill you teach others to do is to play by ear and then also to transcribe music by ear. How did you first learn this yourself, and do you have any words of encouragement you would like to share about the process?
As I said earlier, I grew up in a time where we didn't have access to all of the tools we have today. I had to learn the sound of different chords by listening and comparing them on the piano. Even that is easier today with digital sound files that sound the same every time you play them back. Thinking about it now, I don't know how we had the patience to keep rewinding a wonky cassette tape! These days we have so many more tools available to us. There are apps and other technological tools that I use in classes to help students develop their ear much faster.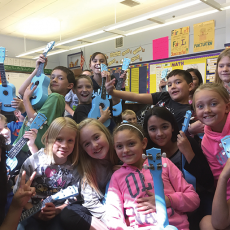 Your students have described you as disciplined but lighthearted, fun yet productive. Say more.
I try and keep a balance when I teach. There's a certain amount of information that I'm conveying to a student, but it needs to be done in a way that's not overwhelming. I definitely joke a lot in lessons! Music is fun and I want my students to have a good time!
I get the sense that you are not your ordinary music teacher who is just going to help you learn the song so you can get the grade. You are going to approach this at a much deeper level that will instill a love and appreciation for the process and the destination together.
Absolutely! I feel our society has become a bit more preoccupied with the destination rather than the journey. We are alway concerned with that end goal. I've certainly set musical or technical goals for myself. However, I've never lost the joy of playing music in this moment right now. Whatever our technical ability is, we need to remember to play for ourselves and enjoy where we are right now. I like to help people find that balance within themselves through exploration and learning. The key is in the freedom and flexibility, which is mastery.
I love what you are saying about this. Something that you have a great interest in has been music theory and audio engineering. You even have a recording studio at your property!
1452 Foundry has been a lifelong vision for me. About 10 years ago I decided to move to Oregon and start one my biggest creative endeavors. I love the process of recording music and thought it was time to create a space to do it. So, I went about building a 1,700 sq. ft. recording studio that's 100% off the grid using only natural construction. It's my happy place! It's where I come to create. Composing all starts with the germ of an idea, possibly by humming a motif in the car. As a multi-instrumentalist, I'm hearing the other instruments playing along as a new composition comes to life. At The Foundry, I can get as lost in the process as I want to. It is also a place for others to come to be inspired and record their own vision. It's quite a magical place!
Todd, you instruct students with all sorts of instruments. Give us the break down.
Yes, I teach 6 different instruments: piano/keyboard, guitar, drums, ukulele, bass, voice. I also give lessons in music theory, composition, and recording.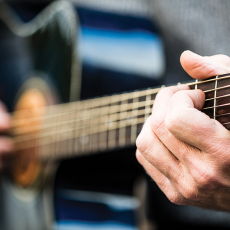 Todd, how have you yourself been so successful in maintaining a fluidity as a musician?
I was fortunate to have learned piano as a first instrument and at a young age. That allowed me to see the mechanical side of music with a bit more transparency. These days, I'm a fairly active player in the community, which definitely helps keep my chops up.
Can you share a recent testimonial with us?
"I had purchased a guitar and was attempting to teach myself how to play. After a year of not making any real progress (purchasing books, DVD's, and YouTube), I decided it was time to look into lessons. A friend had recommended Todd, and from my first call to schedule a lesson Todd immediately made me feel comfortable. I have to say i was concerned about the time and financial commitment of taking lessons. Todd's rate per lesson is reasonable and he has always been willing to work with my often chaotic work schedule.

From our first lesson, Todd took the time to understand my music preferences and adapt lessons to continually feed my interest. As a person who lacks any natural musical ability, I have appreciated Todd's patience and creativity with adjusting to my unique learning style.

It has been almost 2 years of lessons with Todd, and I am still excited about what I am going to learn each week. I have reached a level in playing that I never thought would be obtainable and am grateful that I still have more to learn.

If you are considering starting up a new instrument or adding to your current abilities, I would definitely recommend letting Todd expand your current skill set."
-Guy Stach 
Ok, if you were stuck on a small island in the South Pacific, and you had to choose three musicians from anytime in history to have with you on the island, who would you choose?
Easy! Beethoven, Neil Peart from Rush, and David Gilmore from Pink Floyd.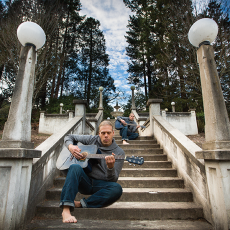 Last but not least, in looking for music students, what qualities do you look for and appreciate the most? And what is the next step our readers should take if they are interested in working with you?
The biggest quality I look for in potential students is the excitement for music. That fiery passion! It doesn't matter if they're a beginner or advanced student as long as that passion is there. I always like to have a phone conversation with potential students to get to know them and to talk about what they want to get out of their lessons. For our LocalsGuide readers, I'm offering 10% off any lessons package for new students, during the month of March. I can be reached by phone at (541) 331-0709 or by email at tbritton@1452foundry.com.
Finally, any last comments or thoughts you would like to share with our readers?
Whether you choose to study with me or with someone else or even if you choose to study on your own, I would implore you to look at music in a constantly changing light. Listen for the nuances that you've never heard before, and most importantly, be your own musical journey…
Learn More:
1452 Foundry LLC
(541) 331-0709
Check out his website here
tbritton@1452foundry.com